Coyotes found eating human food, could encourage aggressive behavior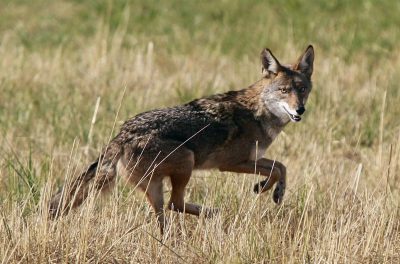 EDMONTON (660 NEWS) – Researchers at the University of Alberta say that feeding wildlife in the province can cause major problems.
Studies show the stomach contents of more than 100 coyotes that died or were killed in the Edmonton area and found lots of evidence they are eating human food.
Research assistant Scott Sugden says animals are getting into compost piles or getting garbage left in parks and green spaces.
"I found leather gloves, I found burritos, I found pineapple, I found steak."
He adds human food changes microbiomes found in coyotes' guts and could be causing aggressive behaviour, similar to what has been seen in studies of domestic dogs.
Published at Sun, 31 Jan 2021 16:00:26 +0000