LETTER: Pandemic an opportunity to right wrongs in food chain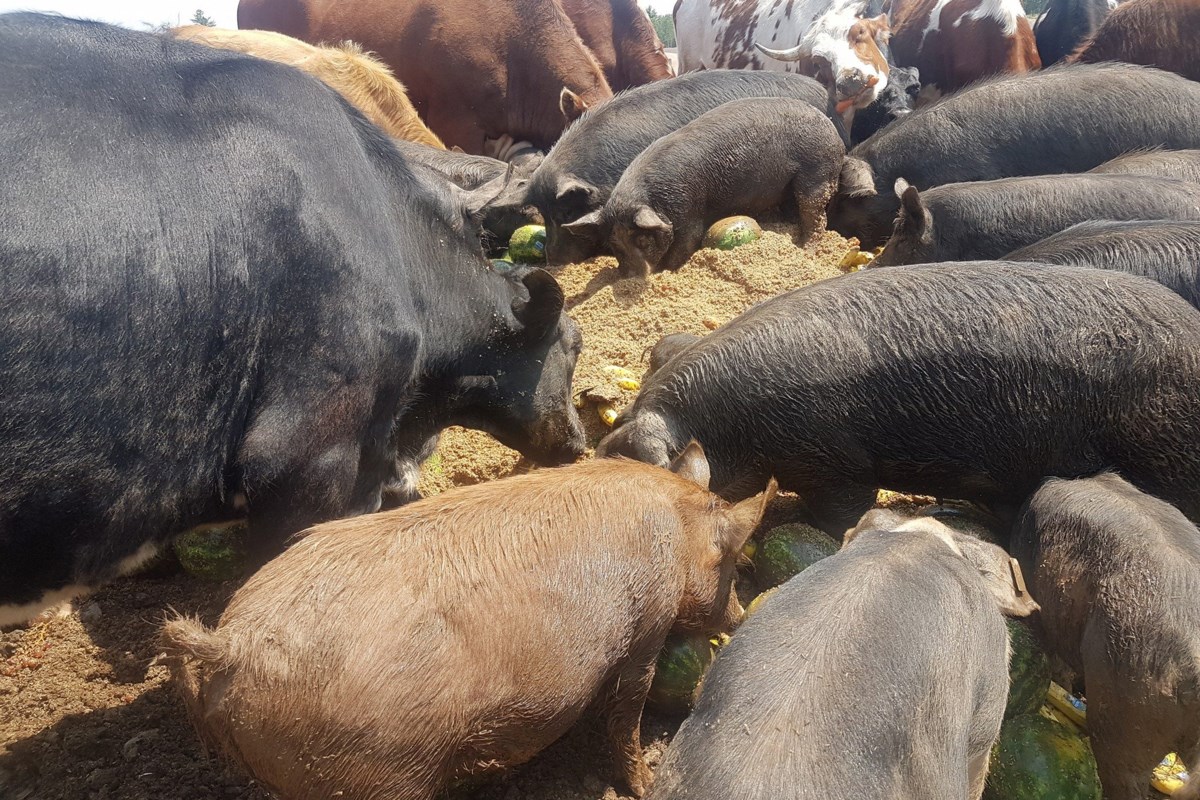 OrilliaMatters welcomes letters to the editor. Send your letter to dave@orilliamatters.com
*************************
Peter Embarek, the World Health Organization's top expert on animal diseases that cross to other species and to humans, is now in China attempting to determine the origins of the COVID-19 virus.
Such viruses are known as "zoonotic" and account for about 75 per cent of the viruses suffered by humans. Examples are swine flu, avian flu, H1N1, SARS, H9N1, mad cow disease (B.S.E.) and, of course, COVID-19.
Mr. Embarek's job is to interview workers in the markets to determine how and where COVID-19 originated and spread. In his May 18, 2020 video, Mr. Embarek states that he does not believe that the virus was manmade, but that it began in bats and used other species of animals as intermediary hosts before it moved to infect people.
He has noted that when animals are kept in substandard, unhygienic conditions without food water or medical care, they become infected and, in turn, infect other animals as well as humans. In many such situations, live animals are housed in extremely cramped conditions until they are slaughtered in markets for buyers.
As new animals continue to be introduced to the markets, the viruses spread to them quickly. During slaughter, human contact with animals' body fluids, blood and excrement increase the likelihood that the viruses will spread to other humans. As numbers of humans get infected, the chances of an epidemic increase.
Many people are surprised to find out that 75 per cent of the diseases we suffer are zoonotic in origin and come from countries with no health-care standards for food animals.
Fortunately, in Canada we have strict public health regulations which enforce standards of care for food animals. Other countries, however, have no such regulations or standards in place to protect food animals from maltreatment and the resulting viruses. As with COVID-19 these viruses spread quickly around the world.
Sadly, however, when faced with viruses that have spread to North America and Europe, we have adopted a "reactive" approach and race to invent vaccines, rather than to be "proactive" in helping the countries of origin implement strict animal health-care standards. While we are waiting for the vaccines, millions die, economies collapse and countries become bankrupt.
As our health-care standards laws for food animals in Canada are competently enforced, many of us fail to see the direct connection between the severe maltreatment of food animals in other countries and the viruses like COVID-19 that emerge.
Many Canadians, even now, would question whether there is a causal connection between the cramped, dirty cages of food animals in countries without basic laws protecting them and our own overcrowded intensive care units (ICUs), shortage of front-line workers, and infected nursing homes.
There are many countries that choose to ignore the obvious relationship between standards of animal care and the good health of human populations. This denial has resulted in untold damage to Canadians and our economy in the form of COVID-19.
Countries who refuse to accept that they must enact standards for the care of food animals will continue to keep zoonotic viruses a major threat to our health and economies well into the future.
A philosopher once said, "in crisis there is opportunity." Few would deny that COVID-19 has been a crisis that has taken over centre stage in world events. COVID-19 has, however, drawn into the spotlight those countries without food animal health-care standards that protect animals from maltreatment and, thus, the development of zoonotic viruses.
With the continuing loss of lives and destruction of economies, the opportunity must be seized now to urge and to assist those countries to enact the appropriate laws immediately. In this way, all nations can participate proactively to prevent future pandemics.
Susanne Hayward
Washago, Ont.
*************************
Published at Sun, 31 Jan 2021 14:30:00 +0000