Covid: Hospitals 'stable' but 'another hard year ahead'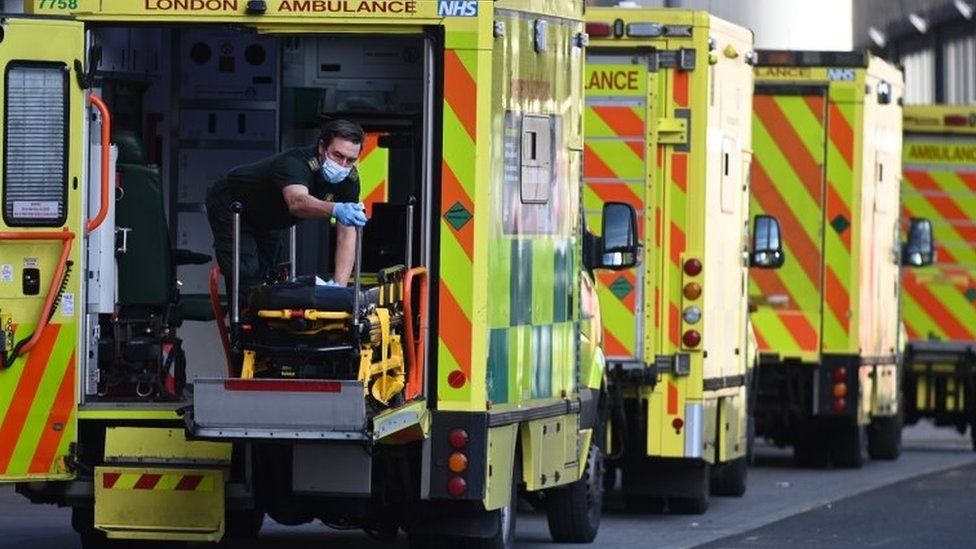 The situation in hospitals has "stabilised" and staff are no longer having to plan for extra capacity, an intensive care doctor says.
But Rupert Pearse, from the Intensive Care Society, said it was going to be "another very hard year" and warned of the mental health impact on NHS staff.
"I've never been in the Army but I imagine it's a little bit like a second tour of duty," he said.
The second wave has seen higher numbers of Covid patients in UK hospitals.
There are currently 34,783 people in hospital in the UK. In the peak of the first wave in April 2020 there were 21,684 Covid patients in hospital.
There are 3,832 people on ventilators, according to the latest government data.
Are Covid patients getting younger?
Some critical care wards full across England
How many coronavirus cases are there in your area?
Prof Pearse, a consultant in intensive care medicine at a London hospital, speaking on behalf of the Intensive Care Society, told BBC Breakfast the situation had "stabilised in most areas", calling it a "big step forward".
"We are no longer having to plan to build extra capacity – extra ICU beds, extra ward beds, and we can focus all that mass of energy on building extra capacity on improving the standards of care for the patients that we've already got," he said.
"And as time gradually progresses, new hospital beds, new ICU beds, become available as patients get better and go home, so the system gets less strained as we move forwards and as you can imagine it's always easier walking downhill."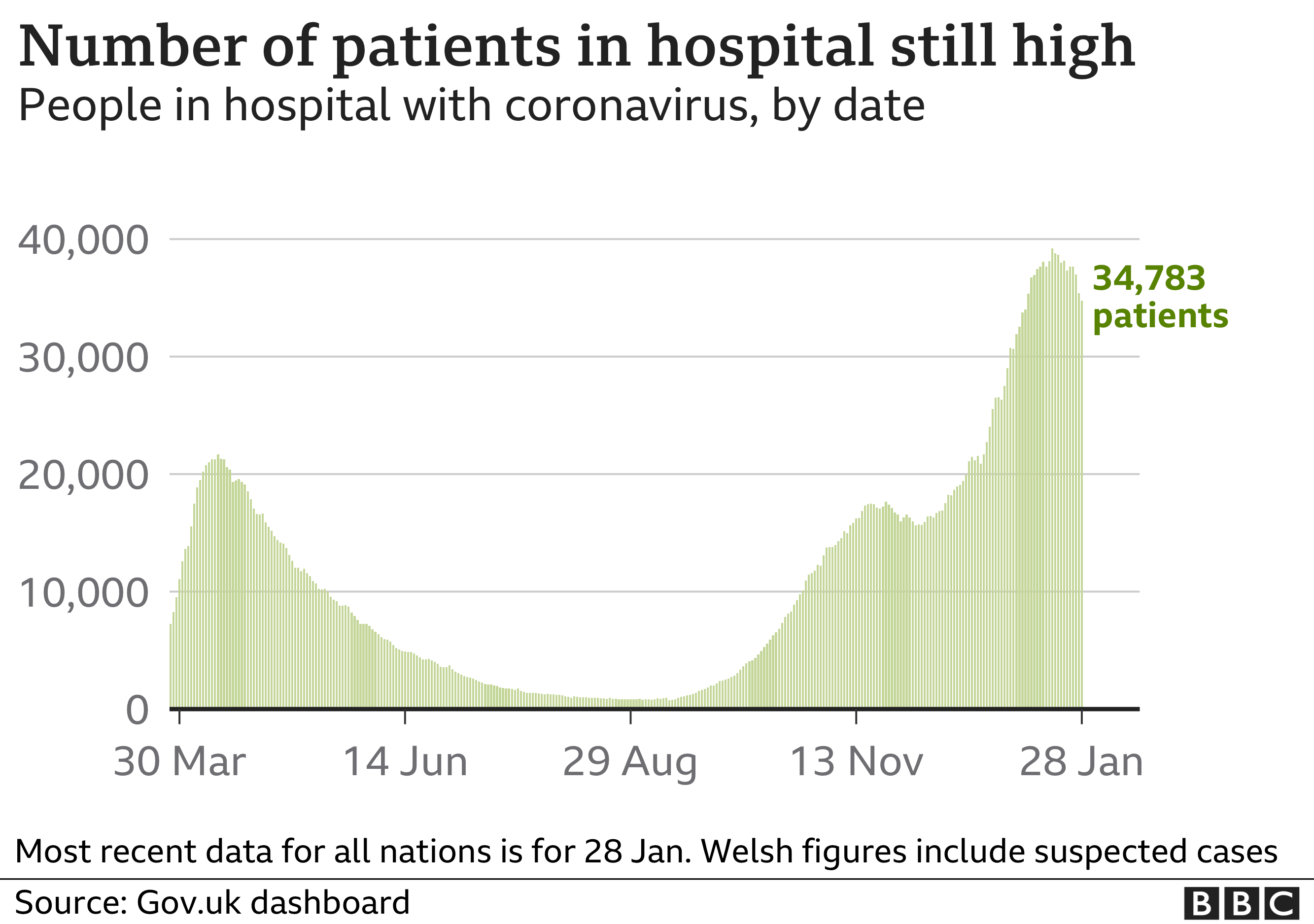 Prof Pearse said the UK's first wave of coronavirus lasted about eight weeks before "calming down", but the second wave has gone on "for more than three months now" and it could be a further three months before admissions "settle".
He said it had been an "endless struggle" to maintain high standards of care for hospital patients as a result of the pressure put on the NHS during the current wave of Covid infections.
Earlier this month, figures showed that a record number of seriously-ill Covid patients were being transferred from over-stretched hospitals because of a lack of bed space.


TESTING: How do I get a virus test?
SYMPTOMS: What are they and how to guard against them?
LOOK-UP TOOL: How many cases in your area?
GLOBAL SPREAD: How many worldwide cases are there?


Prof Pearse added that he was worried about the long-term impact on health workers, saying: "We're so busy trying to look after the patients that we have in hospital – we don't have time to pause and think about ourselves just yet."
A study has suggested that many hospital staff treating the sickest patients during the first wave of the pandemic were left traumatised by the experience.
The UK government said on Saturday that a further 1,200 people had died within 28 days of a positive Covid test and there were another 23,275 cases recorded.
A total of 8,378,940 people have received their first dose of a vaccine.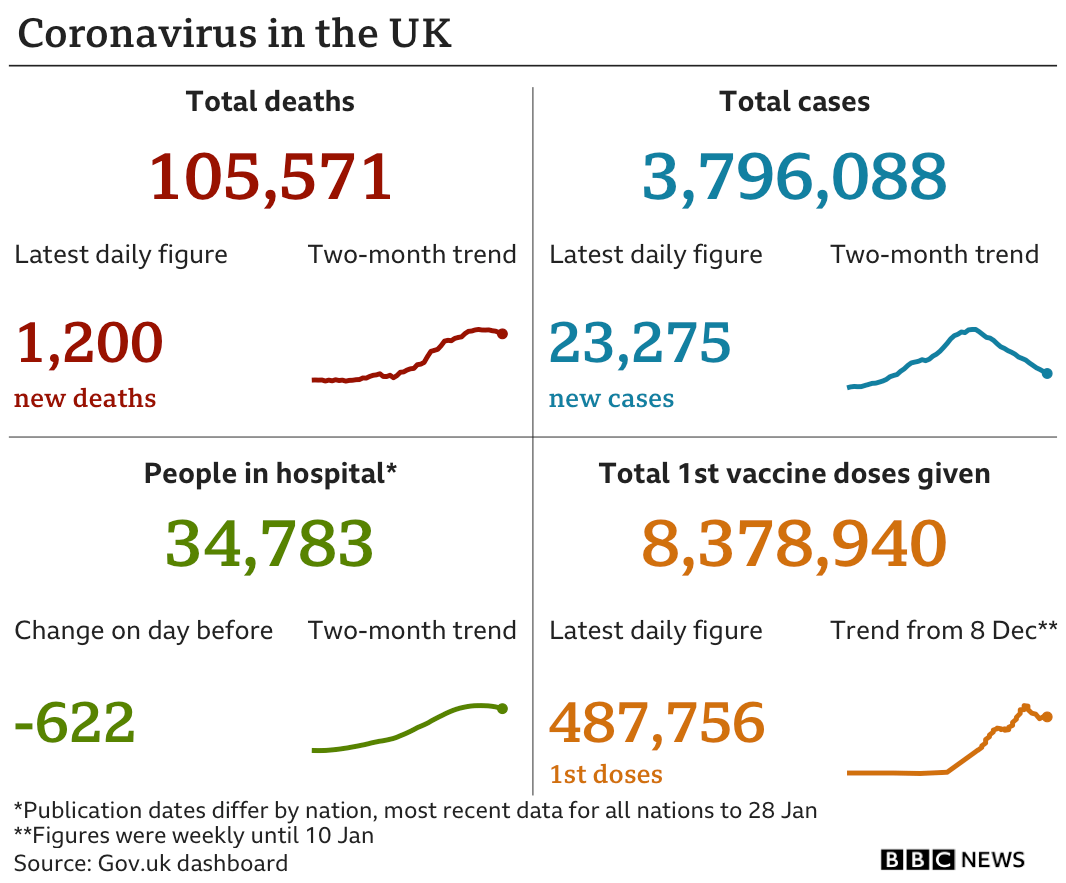 Published at Sun, 31 Jan 2021 09:53:07 +0000