Tesco to repay £585m in business rates relief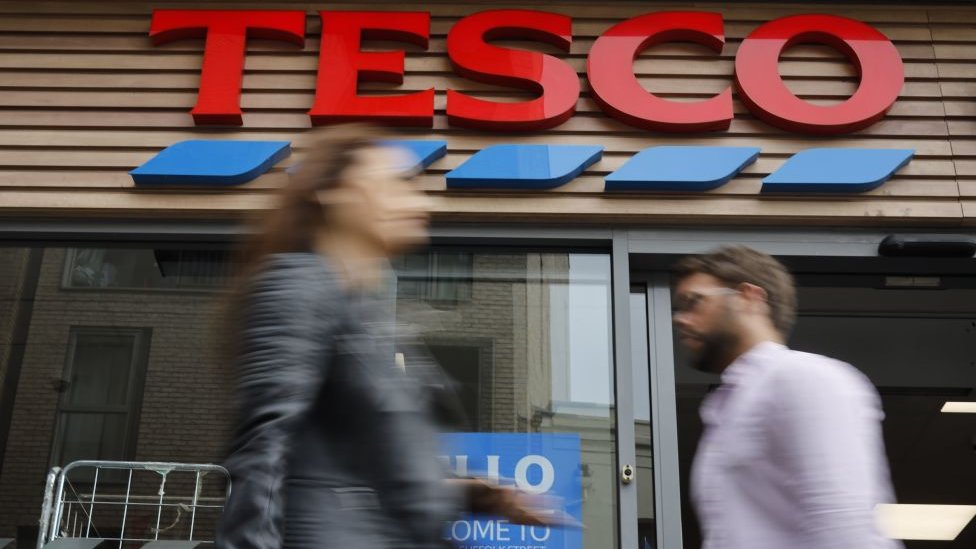 Tesco has announced that it is repaying the £585m worth of business rates relief that it received as support during the coronavirus pandemic.
The supermarket giant said the help to retailers had been a "game-changer" and hugely important at the time.
However, it added that its business had proven "resilient" and it had now decided to return the money in full.
"We will work with the UK government and devolved administrations on the best means of doing that," it said.
Business rates relief was extended to all retailers as part of a package of measures announced in March.
At that time, there was "a real and immediate risk to the ability of supermarkets to feed the nation", Tesco said.
"We are immensely grateful for the financial and policy support provided to us by the governments of the UK. This was a game-changer and allowed us to ensure customers got access to the essentials they needed," it added.



While most of the public focus has – for obvious reasons – been on the furlough scheme, the business rates holiday for retailers and hospitality companies has been one of the main ways the government has tried to keep alive the companies most affected by pandemic closures. Like all coronavirus schemes, however, the rates relief was a blunt instrument – it went also to retailers who have stayed open throughout.
When those retailers decided to pay dividends to shareholders, there was an understandable outcry. Tesco was the object of most opprobrium; it said it would pay £315m to investors after reporting that pandemic trading had been buoyant.
Directors at the supermarket chain have obviously read the headlines. The company said it would repay the £585m it has had so far this year in business rates relief, while pointing out in passing that it estimated the pandemic had brought it £725m in additional costs.
The question now is whether other essential retailers – especially the big grocery chains such as Sainsbury's, Morrisons and Asda – will follow Tesco's lead. It would be surprising if they did not.
And while the repayments might appear like a public-spirited move, bear in mind the board may have had other motivations: in particular, a desire not to have the public support they have received hanging over them and preventing them from exercising their normal commercial judgement in paying dividends, approving bonuses and making deals.


Tesco said the money meant that it had had the immediate confidence, in the face of significant uncertainty, to invest in colleagues and support its customers and suppliers.
"Every penny of the rates relief we have received has been spent on our response to the pandemic. Our latest estimate at our interim results in October was that Covid would cost Tesco [about] £725m this year – well in excess of the £585m rates relief received.
"Ten months into the pandemic, our business has proven resilient in the most challenging of circumstances. While all businesses have been impacted – many severely so – we have been able to continue trading throughout, serving many millions of customers every day and although uncertainties still exist, some of the potential risks faced earlier in the year are now behind us."
Chief executive Ken Murphy said: "Giving this money back to the public is absolutely the right thing to do by our customers, colleagues and all of our stakeholders."
Published at Wed, 02 Dec 2020 10:02:21 +0000