Covid: Clinical trials begin for Valneva vaccine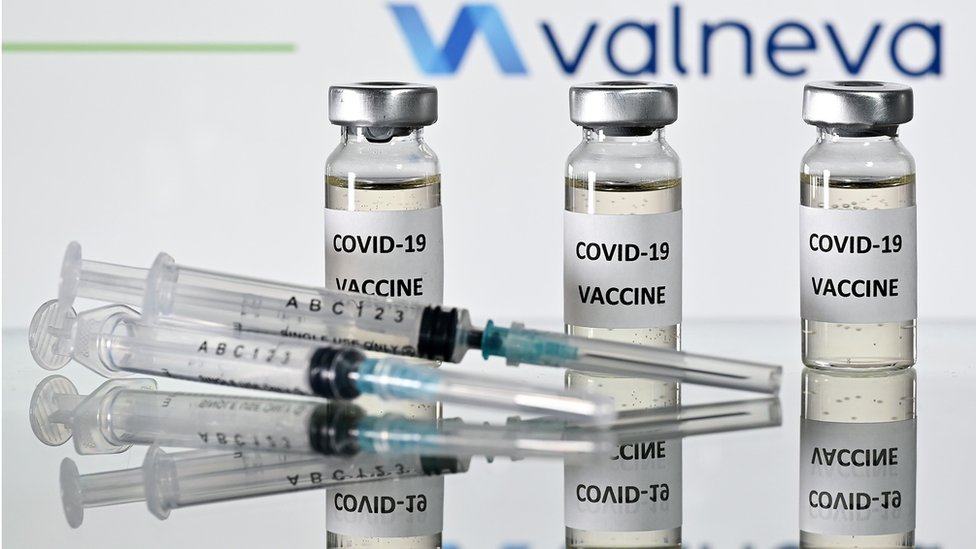 Clinical trials have started in the UK for a coronavirus vaccine being manufactured in West Lothian.
The Valneva candidate vaccine will initially be tested on 150 volunteers at testing sites in Birmingham, Bristol, Newcastle and Southampton.
It is being developed in Livingston and the UK government has pre-ordered 60 million doses.
UK Business Secretary Alok Sharma said it was important to have a range of vaccines available.
How do the Covid vaccines compare?

When will I be vaccinated against Covid?
New Covid strain: How worried should we be?
He said: "Having visited Valneva's state-of-the art facility in the summer, I have seen first-hand the incredible work our scientists and researchers are doing to develop this vaccine."
The trials, at four National Institute for Health Research sites, will show whether the vaccine produces a safe and effective immune response against Covid-19.
Larger tests will be planned for April 2021 if these are successful, with more than 4,000 UK volunteers taking two doses. The vaccine could be available by the end of 2021.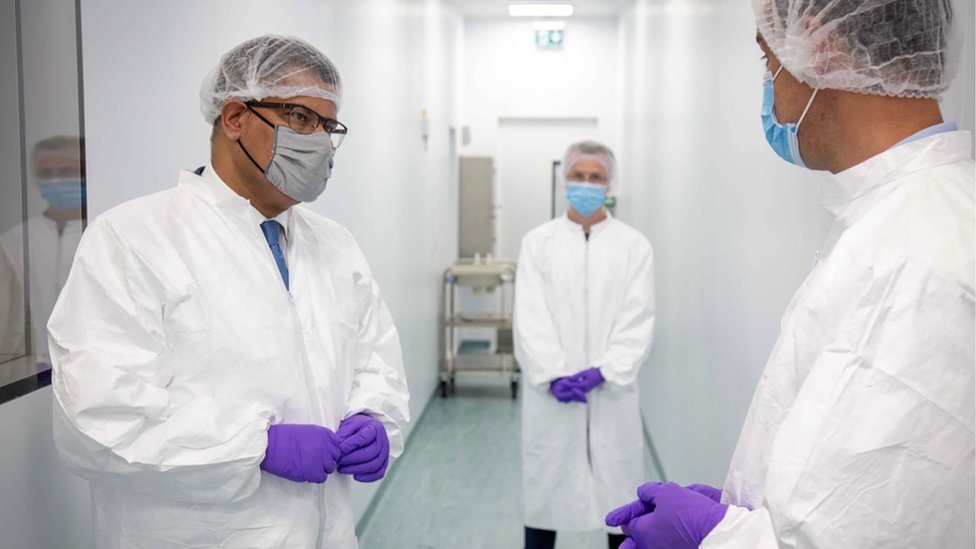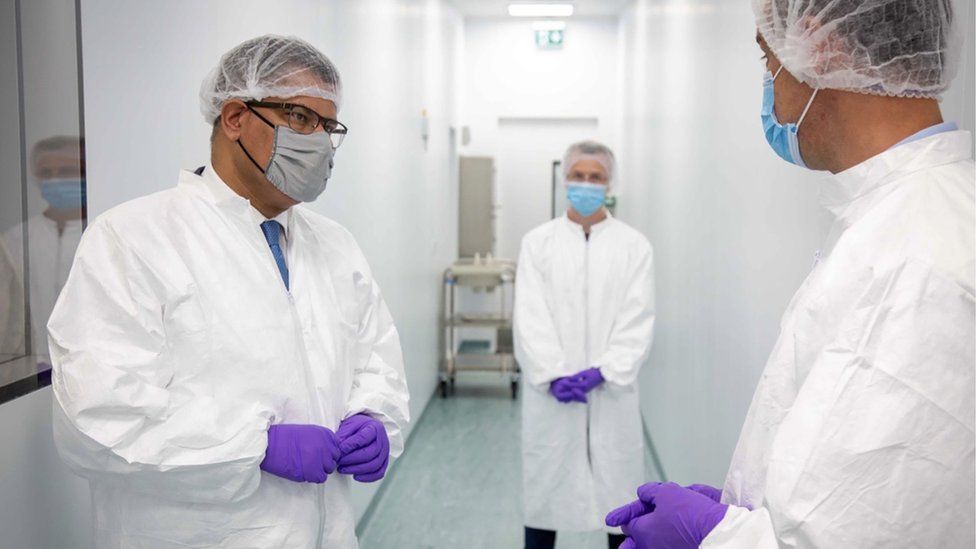 Valneva will potentially have the capacity to supply up to 250 million vaccine doses to the UK and internationally.
The French firm currently employs about 100 people at its Livingston site, with the workforce set to increase by 75 as mass production starts.
The vaccine is a type known as an "inactivated whole virus" vaccine, and would require a second dose.
The company's chief executive Thomas Lingelbach said: "Our teams have been working extremely hard to develop our differentiated vaccine candidate and I would like to thank them, as well as the UK government, for their dedication and support.
"While conducting our first clinical trials, we are already ramping up our manufacturing capacities and commencing production at full scale so that we can make the vaccine widely available across the world assuming the vaccine is safe and effective."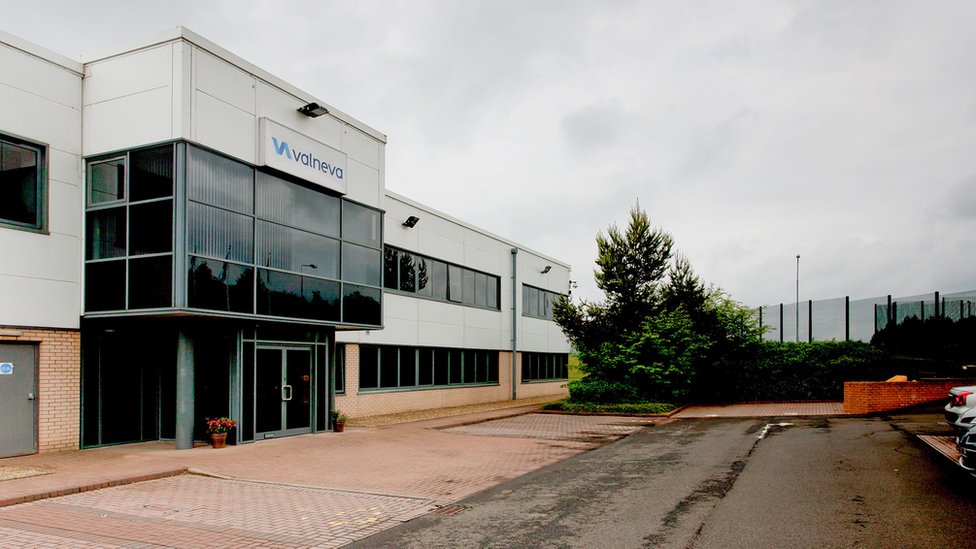 LEVELS: What are the restrictions in your area?
NUMBERS: Five key figures to watch out for
LOCKDOWN: Six months that changed our lives
CASES: Where are the latest cases in Scotland?
WHO? The people who have died with Covid-19


Published at Wed, 16 Dec 2020 00:33:44 +0000