Firefighter food drive raises $5K and nearly 3,000 pounds of food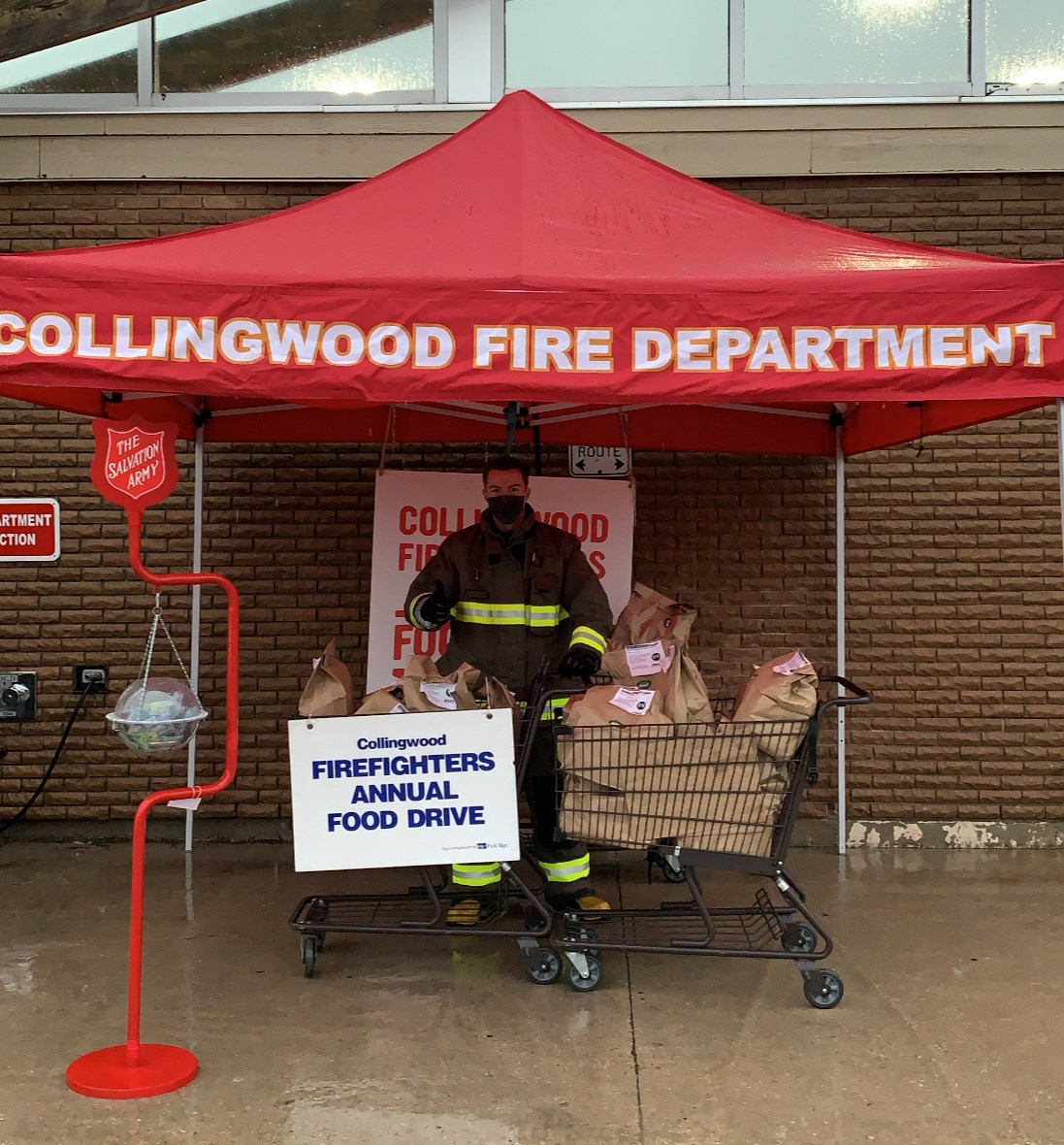 Collingwood's Volunteer Fire Brigade hosted their annual food drive this weekend with collection locations at Metro, Sobeys, and Loblaw in Collingwood.
John Stransky, president of the volunteer brigade, said the drive brought in $5,200 in cash and 2,900 pounds of food.
"Shout out to the volunteer firefighters, the grocery stores, and the community for their support and to the on and off-duty full-time fire crews that stood by us Friday night and Saturday in the pouring rain," said Stransky.
Collingwood Fire Department full-time crews will be manning the Salvation Army Kettle this Friday night and all day Saturday (Dec. 18-19) at the LCBO.
Published at Mon, 14 Dec 2020 23:00:00 +0000