Sample Utah food and history on a walking tour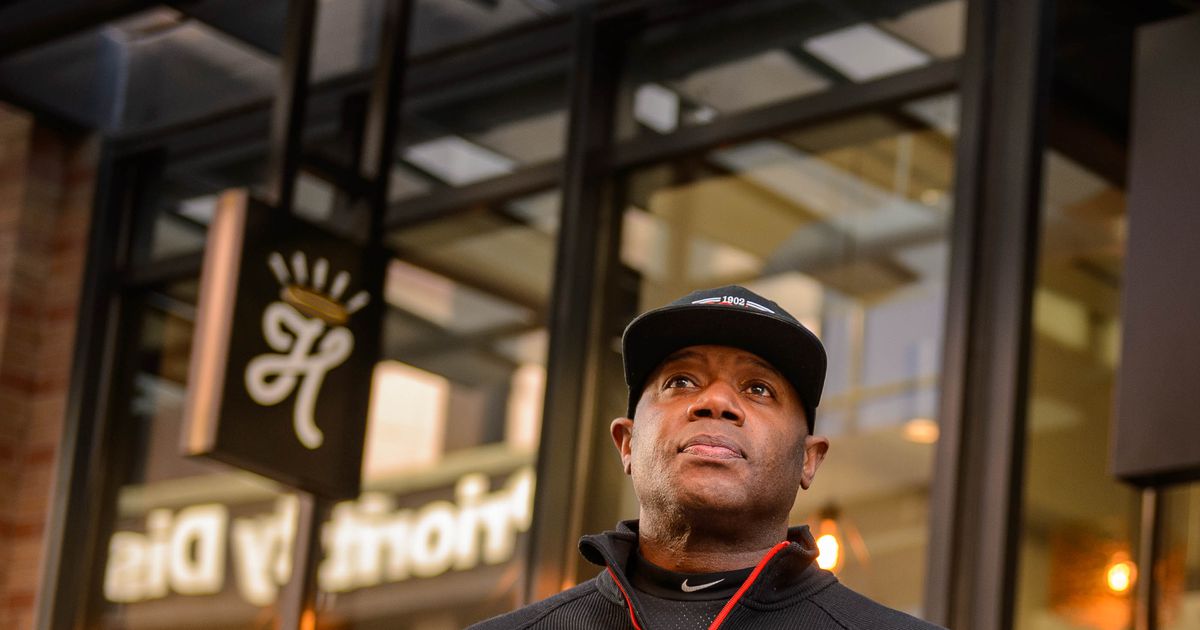 When California native Maurice "Moe" Egan moved to Salt Lake City for a job, he was naturally curious about his new home and wanted to explore its restaurant culture.
Egan recalls asking himself, "I wonder if Salt Lake City has a food walking tour?"
"So I did my research," he said, studying everything from the state's political and religious history to its booming tech industry. "I became sort of an amateur closet historian on everything Utah."
That passion for learning — and a love of food — is what led Egan and business partner Darrin May to found
Local Food Walking Tours
.
Egan spent several years working as a chef at Delancey Street Restaurant in San Francisco before he began giving tours of the Bay Area as a driver and sales agent for Big Bus Tours. He was so successful that the company asked him to relocate to Las Vegas and set up a similar business there.
Before launching the Salt Lake City tour in July 2019, Egan developed partnerships with local businesses, scouted the routes that would pass historical buildings and mapped the distances between various restaurants.
He works with each restaurant to develop the tasting menu and then gets to know his customers, to determine their particular likes so the tours can be customized.
Lorin Warner owns Honest Eatery — a gourmet toast and açai bowl restaurant that's frequently included on the Salt Lake City tour — and appreciates the exposure the tours offer his business.
"We love seeing others have the opportunity to explore downtown and all that it offers," he said. "What we really enjoy is the opportunity to share our story with those guests that are on the tour."
Egan's energetic personality is the reason it works, Warner added. "You can honestly tell that Moe enjoys what he does and that, while not originally from Salt Lake, he is at home here and loves to share all that is good about this city through food, friendship and a good story."
The pandemic temporarily closed Local Food Walking Tours in the spring, when restaurants were limited to takeout meals. But in the summer, when sit-down dining was allowed with restrictions, there was an uptick in both locals and out-of-state guests who wanted to get outside and explore.
Egan expanded his tours to Park City's Main Street. (Walking tours offered by other companies operate only in the busy winter ski season.)
While Egan's primary focus is on food and the historical aspects of each city, he's also a knowledgeable ambassador for the state, ready to provide insights and recommendations about how best to enjoy the most beautiful parts of Utah.
"I do everything outdoors," Egan said. "I fly-fish all over the state, I hike all over the state." So, he's quick to recommend hiking trails and activities to customers.
Egan estimates that about 30% of his tour guests live in Utah.
Dave and Katherine Crenshaw have taken food tours when traveling to other cities — but had never participated in one in their home state until recently.
"Moe is a total pro," Dave Crenshaw said, "and surprised us both by teaching us things about Salt Lake City we, as longtime residents, didn't even know. And the food was amazing!"
Each stop on a two-hour walking tour is chosen for historical significance, Egan said. "I talk about the tech industry and who the players are that made it happen, the old red light district — the good, the bad, the interesting."
And each dish that guests sample — usually at four restaurants — is Egan's personal favorite.
Online reviews, like this one from Tim in Franklin, Tenn., prove to be the best advertising for Egan.
"Fantastic tour. Our host Moe was simply amazing. He seamlessly weaved an exceptional culinary experience with well thought out and structured lessons on the history and culture of his adopted city," the review said. "The mixture of homestyle cooking, south of the border flair, and Italian treats made for a very satisfying adventure."
Local Food Walking Tours are approximately two hours, usually timed around lunch or dinner in either downtown Salt Lake City or along Main Street in Park City. Guests stop at four restaurants along the historically significant route, with the final course featuring a dessert. Tours cost $50-$85 depending on location and age of guest. More details at
localfoodwalkingtours.com
or 801-597-1157.
Published at Sun, 06 Dec 2020 15:29:20 +0000