Covid: Nadhim Zahawi appointed as vaccine rollout minister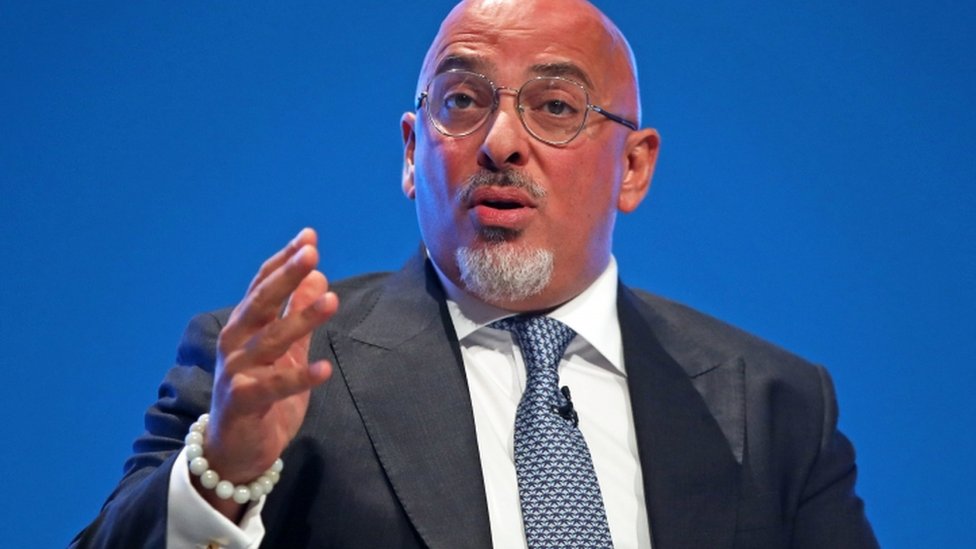 Nadhim Zahawi has been appointed as a new health minister to oversee rollout of the Covid vaccine in England.
The rollout is expected to begin before Christmas, subject to regulatory approval.
Mr Zahawi, MP for Stratford-on-Avon, will oversee distribution of the vaccine until at least next summer.
Health Secretary Matt Hancock said he was "delighted", adding in a tweet there was "an enormous task ahead".
Under the interim arrangement, Mr Zahawi will serve as a joint minister between the health department and the business department, where he currently works.
His primary focus will be on delivering the vaccine, with most areas of his business portfolio put aside.
In a tweet, the MP welcomed his new post but said the rollout would be a "big responsibility and a big operational challenge".
He added that he was "absolutely committed to making sure we can roll out vaccines quickly – saving lives and livelihoods and helping us #buildbackbetter".
Mr Zahawi will look after deployment of the vaccine in England only, but will work with the devolved administrations on their chosen approach. Administrations in Scotland, Wales and Northern Ireland will be responsible for the vaccine's distribution in their relevant nations.
How does the Oxford vaccine compare?
How will I get a coronavirus vaccine?
Who will get the vaccine first and when can you have it?
Currently, the UK government has placed orders for 100 million doses of the Oxford/AstraZeneca vaccine, 40 million doses of the vaccine from Pfizer and BioNTech and five million doses from US firm Moderna.
Rolling out the Pfizer/BioNTech vaccine may pose the greatest challenge as it needs to be stored at minus 70C, raising potential difficulties with transport and storage.
Last week, the government asked the regulator to assess the Oxford/AstraZeneca coronavirus vaccine, marking "a significant first step" in getting the vaccine "approved for deployment".
It follows a similar referral to the Medicines and Healthcare products Regulatory Agency (MHRA) earlier this month to assess the Pfizer/BioNTech vaccine, which has been shown to stop more than 90% of people developing Covid-19 symptoms in preliminary trials.
Interim data from the trials of the Oxford jab showed three efficacy levels – an overall efficacy of 70%, a lower one of 62% and a high of 90%.
The Department of Health and Social Care said the UK would be one of the first countries in the world to receive the vaccine, if it is authorised, with AstraZeneca set to have as many as four million doses ready for the UK by the end of the year and 40 million by the end of March 2021.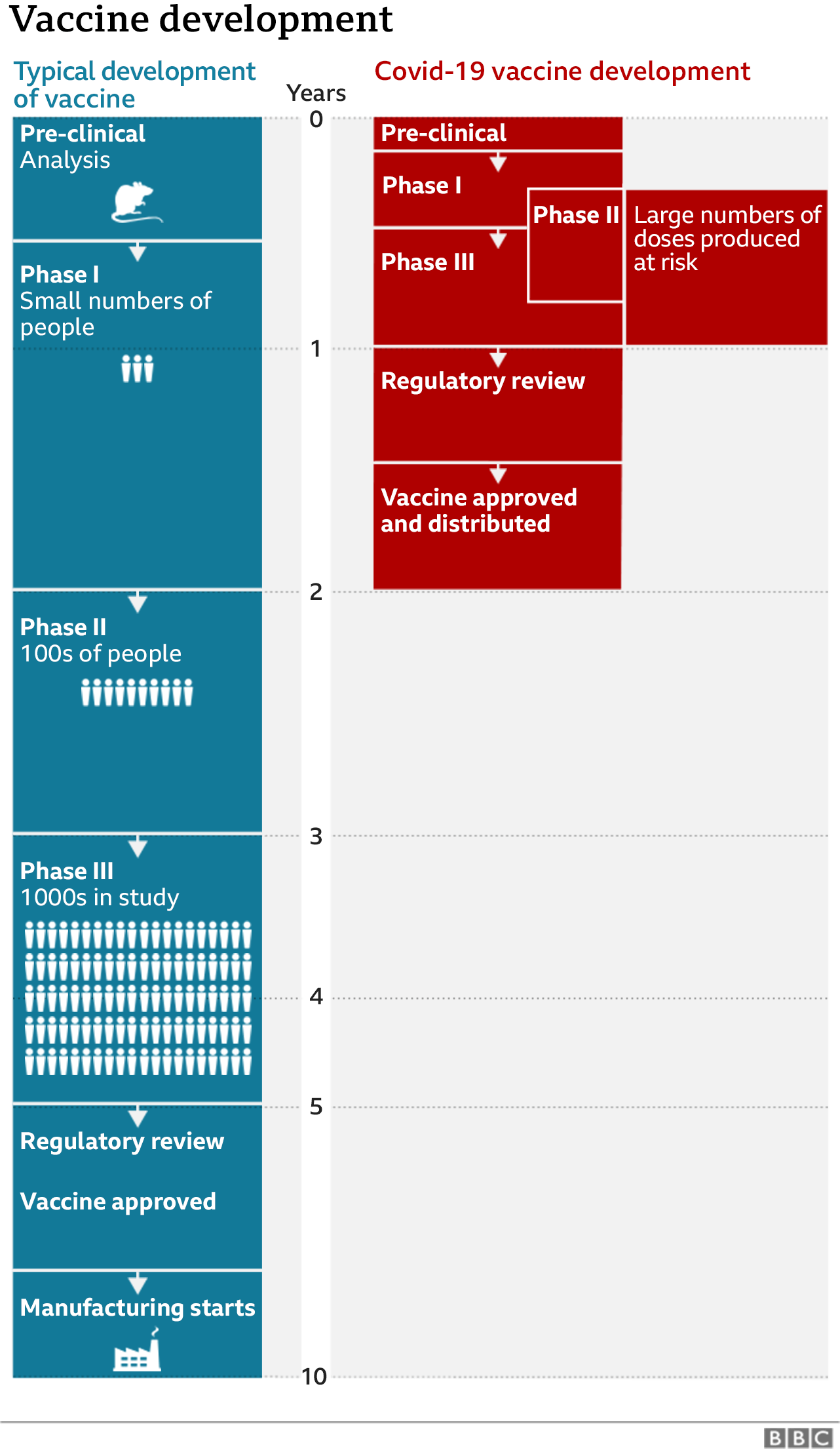 Mr Zahawi's appointment follows calls from Labour for the government to appoint a vaccine minister, who would provide accountability and avoid repeating mistakes made over PPE procurement and NHS Test and Trace.
Shadow health secretary John Ashworth said: "Only days ago Labour called for a vaccines minister to oversee the huge logistical challenge of widespread vaccination.
"We now need a mass public health campaign urging uptake of the vaccine, alongside ensuring the resources are in place for GPs and other health professionals to rapidly roll this out as soon as possible."
It comes as the coronavirus death toll across the UK rose to 57,551 on Friday, according to government data.
Earlier this week, Mr Zahawi tweeted that he was "extremely disappointed and sad" that Warwickshire, the county in which his constituency lies, would be place in tier three measures after England's national lockdown ends next week.
He said he would be pushing for the county of Warwickshire to be considered separately from Coventry and Solihull in all future decisions about restrictions and for the rollout of mass testing – but urged residents "to continue following the rules to the letter" in the meantime.

LOCKDOWN LOOK-UP: The rules in your area
SOCIAL DISTANCING: What are the rules now?
SUPPORT BUBBLES: What are they and who can be in yours?
FACE MASKS: When do I need to wear one?
TESTING: How do I get a virus test?


NEW CRIME DRAMA 'THE VALHALLA MURDERS': In the desolate darkness of Iceland, a serial killer has links to crimes from years before
FANCY A FILM?: A small-town vlogger tries to uncover the truth behind her best friend's sudden disappearance. Watch 'A Simple Favour' on BBC iPlayer

Published at Sat, 28 Nov 2020 15:20:30 +0000