Driving lessons to resume in England and Wales on 12 April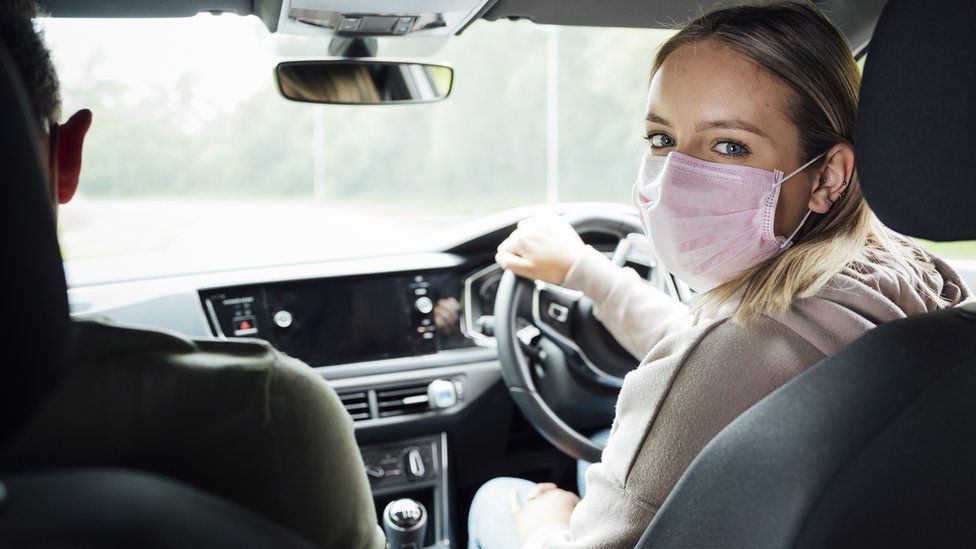 Driving lessons can restart in England and Wales on 12 April, the transport secretary has confirmed.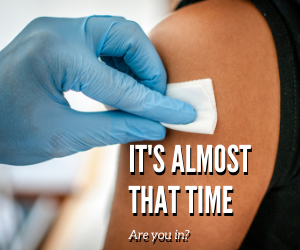 Grant Shapps said driving tests will resume 10 days later on 22 April.
The Driver and Vehicle Standards Agency (DVSA) will offer more tests and examiners, including at weekends and on bank holidays, "so as many learners can take a test with all necessary safety measures in place", Mr Shapps said.
Tests and lessons are currently suspended because of lockdown rules.
In Scotland, lessons will resume later on 26 April, with tests restarting on 6 May at the earliest.
In Northern Ireland, all driving lessons and tests have been cancelled as part of its current lockdown, which began on 26 December.
Along with car driving lessons, lorry and minibus lessons and driving theory tests can also resume from 12 April in England and Wales.
Driving tests for motorcycles, lorries and cars with trailers can also take place from 12 April. All tests can now be booked online.
The pandemic has caused disruption for many people learning to drive, with lessons and tests cancelled across the UK.
Some 2.97 million people in Britain aged 16-25 hold a full driving licence, down from 3.32 million people in March 2020.
It's the smallest total since at least November 2012, according to analysis of Driver and Vehicle Licensing Agency (DVLA) records by the PA news agency.


Frustrating journey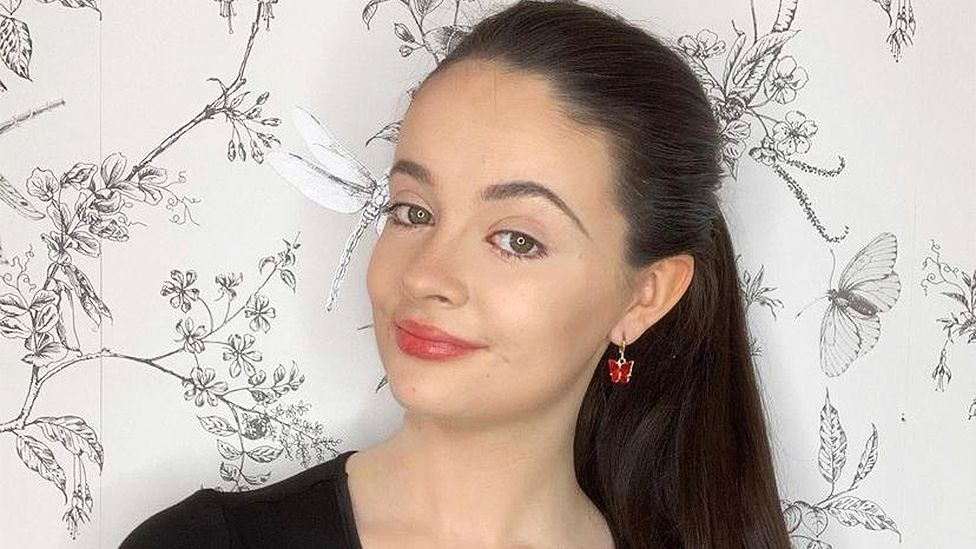 Amelia Sully initially had her driving test booked for November 2020. She moved that to February but then that got cancelled, and she's had to reschedule her test for June.
Driving lessons with her parents have been "stop-start" due to the stay-at-home rules during lockdown.
"It's definitely frustrating. I've been a learner driver for over a year since I started on my 17th birthday," the 18-year-old from Oxfordshire tells Radio 1 Newsbeat.
Having a car would have been helpful in cutting down her commute to sixth form from 45 to 15 minutes.
"It would be great to drive to friends' houses and go out, rather than having to rely on parents to take me to the nearest bus stop," she adds.
As she starts university in September, Amelia is worried if she doesn't pass in June, she'll have to wait even longer before trying again.
"I've had friends who have booked and they were moved to September. So if I had to book another one, you're looking at the end of the year."


Covid safety measures include that learners and instructors should wear face coverings in lessons and tests, unless there is a good reason for them not to, the DVSA says.
People doing a test in their own car should clean it beforehand, wiping down the dashboard and car controls.
At least one window on each side of the car must be open.
The return of driving lessons on Monday coincides with the next phase of England's lockdown easing – which will see people also returning to gyms, pub gardens and non-essential shops.



Published at Wed, 07 Apr 2021 15:47:05 +0000