Deliveroo April Fools' joke backfires in France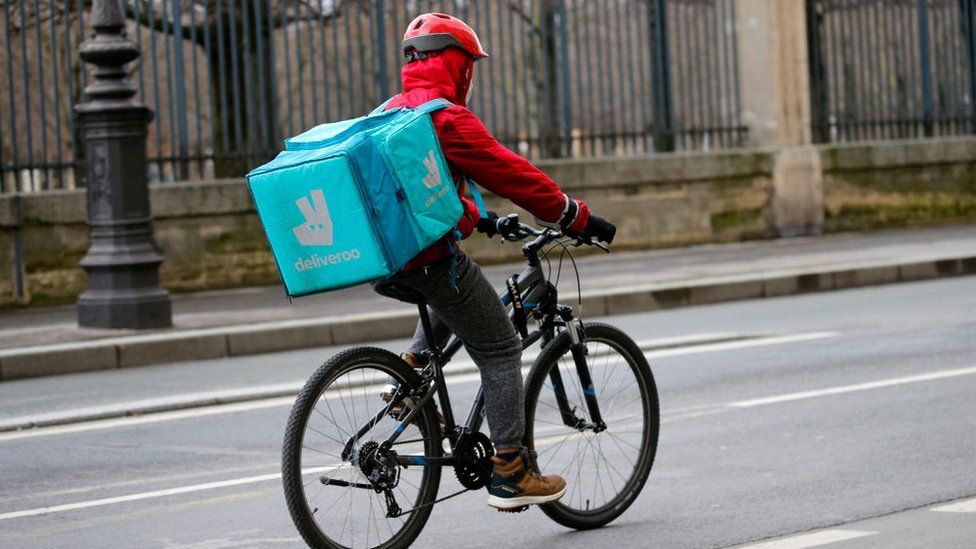 French Deliveroo customers who received fake bills for hundreds of euros' worth of pizza have failed to see the funny side of the April Fools' joke.
On 1 April thousands of customers of the delivery platform across France got confirmation emails for orders totalling over €450 (£380; $530).
Many took to social media to express anger at the stunt.
Late on Thursday Deliveroo informed its customers via Twitter and email that it had not been serious.
"We confirm that it was an April Fool's joke," the clarification read. "You can enjoy the evening by ordering the pizza of your choice."
But few customers were amused. One of them said he had "almost had a stroke" after receiving a €466 invoice for 38 pizzas that he had never ordered.


Many recipients said they panicked and tried to call their banks to block any payment.
"This is chicken-brain communications," another angry customer tweeted.
The fake invoices included the customer's first name at the top of the message, preceded by the words "Excellent choice". Deliveroo added that as a loyalty reward, 50 sachets of hot sauce were being thrown in for free.
In France as in many other countries, the platform has seen a boom in demand during the Covid-19 pandemic amid severe restrictions placed on restaurants.
You might also be interested in:
Published at Fri, 02 Apr 2021 15:36:02 +0000