Covid 19: Pakistan among new countries added to England's travel ban list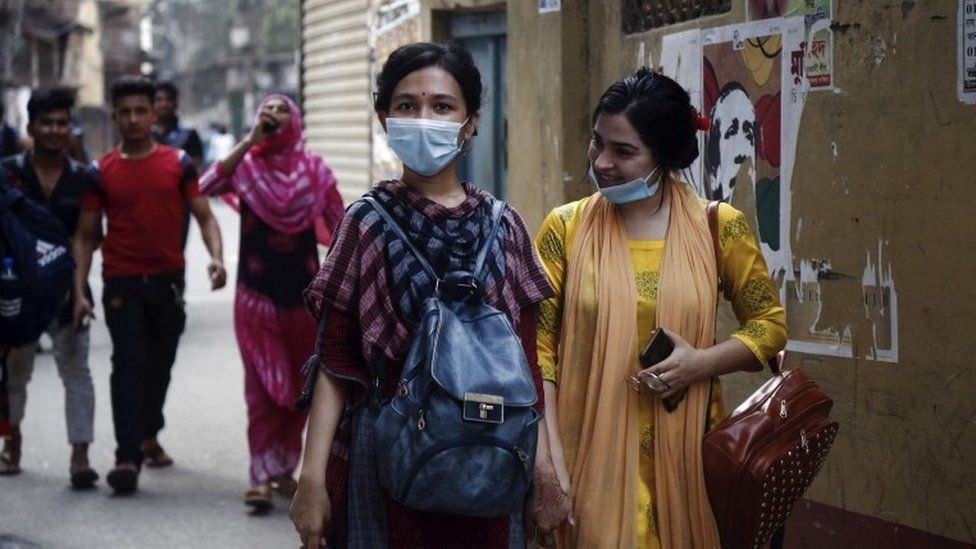 Travel from the Philippines, Pakistan, Kenya and Bangladesh is to be banned from next week, the government says.
They are being added to England's "red list" amid concerns about the spread of new Covid-19 variants.
From 04:00 on 9 April, international visitors who have travelled from or through those countries in the previous 10 days will be refused entry.
An exception is made for British or Irish passport holders, or people with UK residence rights.
During their stay, passengers will have to take two coronavirus tests – but a negative test result does not mean they can shorten their time in quarantine. They will not be able to end it early through the Test to Release scheme either.
The Department for Transport (DfT) said information about exemptions for nurses arriving from the Philippines "who are critical to supporting the NHS during Covid and the recovery" would be set out before Friday.
Travel bans are intended to reduce the risk from new coronavirus variants like the South Africa strain, the Department for Transport (DfT) said. They are based on advice from the Joint Biosecurity Centre.
Data has shown that most cases of the South Africa coronavirus variant found in the UK so far have been linked to international travel, with very few having come from Europe, said the DfT.
No direct flight bans from the four countries will be put in place, but passengers are advised to check their travel plans before departing for England.


Which countries are on the red list?
Middle East: Oman, Qatar and United Arab Emirates (UAE)
Africa: Angola, Botswana, Burundi, Cape Verde, Democratic Republic of the Congo, Eswatini, Ethopia, Kenya, Lesotho, Malawi, Mozambique, Namibia, Rwanda, Seychelles, Somalia, South Africa, Tanzania, Zambia, Zimbabwe
Asia: Bangladesh, Pakistan, Philippines
South America: Argentina, Bolivia, Brazil, Chile, Colombia, Ecuador, French Guiana, Guyana, Panama, Paraguay, Peru, Suriname, Uruguay, Venezuela


The earliest date people from England will be able to travel abroad for a holiday is 17 May, when the government hopes to move to step three of its lockdown exit plan.
Published at Fri, 02 Apr 2021 11:24:29 +0000