Every customer must sign in when pubs reopen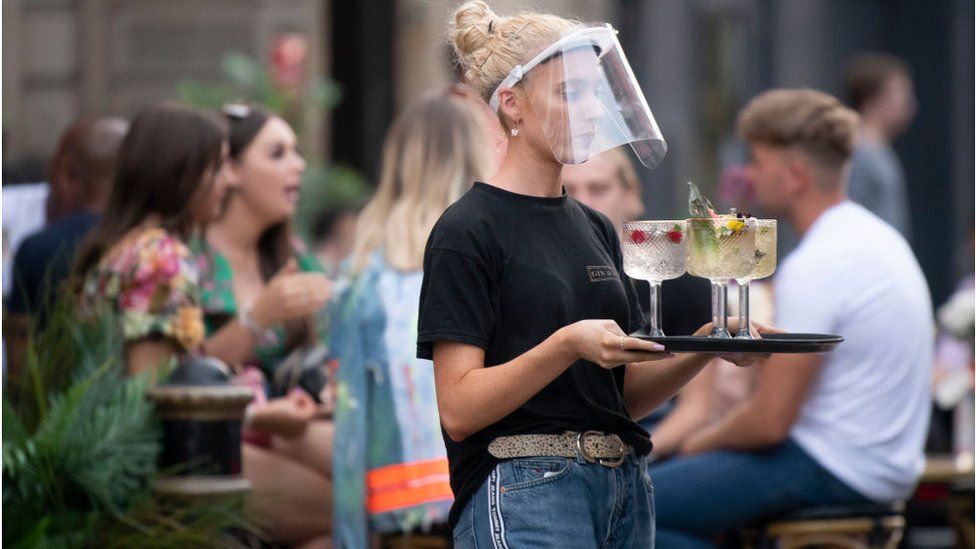 New rules to help pubs, cafes and restaurants reopen outdoors safely in England on 12 April have sparked anger from industry groups.
All customers will have to sign in on entry, not just one member of the group like before. It is also unclear whether payment at the bar will be permitted.
UK Hospitality said it would burden struggling pubs and staff and risk customers deciding not to go out.
The government said it was providing as much flexibility as possible to venues.
It also said it had removed other unpopular requirements such as drinking curfews.
Under the new guidance, every customer aged 16 and over will have to check in to NHS test and trace before entering a venue, or give their contact details to staff.
Pubs and restaurants must take "reasonable steps" to stop people who won't comply from coming in, or they could face fines.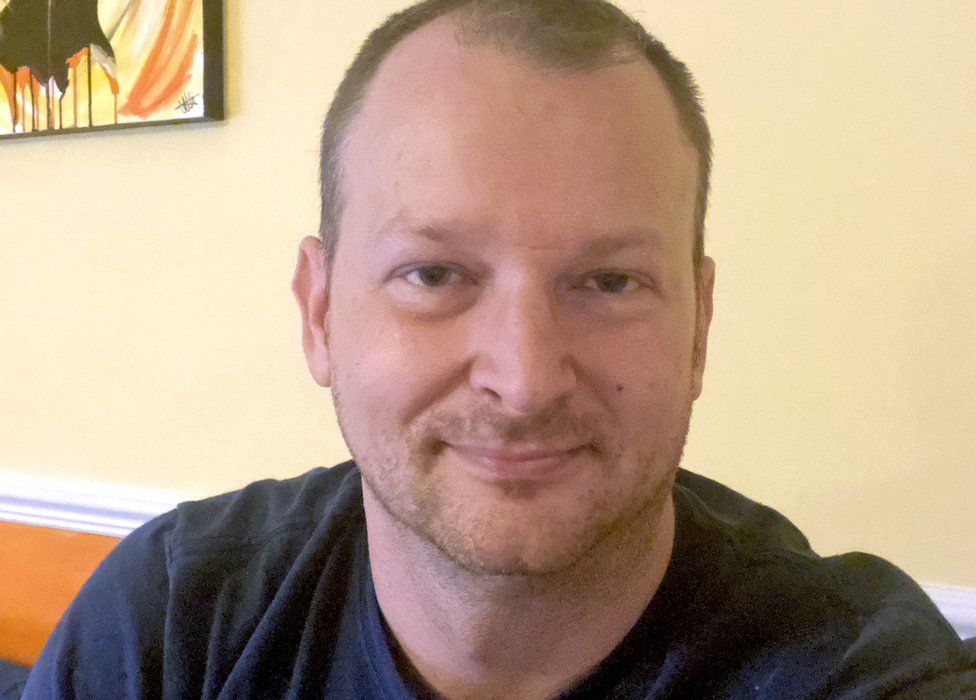 Carl Ford, an accountant based in Tamworth, told the BBC he was frustrated and confused by the rules.
"I feel like it's almost like going back to school where I have to sign in and out," he said.
"I don't understand why I have to do this in a restaurant or pub, but I don't need to do this in a supermarket where you have a free for all. People don't have to sign in and they can pick up fruit with their hands."
'Discriminatory'
In a joint statement, UK Hospitality, the British Beer & Pub Association and the British Institute of Innkeeping said the rules would add "more confusion and inconvenience for customers and staff".
They also warned if indoors payments were not permitted from 12 April, then some pubs, particularly in rural areas with poor broadband, would be unable to take payments at all.
With the government also considering if "proof of immunity" should be a requirement for entry, they warned that "millions" of people could be put off going to pubs and venues at a time when the hospitality industry is struggling.
"Pubs will already be trading at a loss when they reopen with all the existing restrictions and Covid-secure measures in place," the groups said in a statement.
"Adding further disproportionate and discriminatory measures threatens the very survival of thousands of businesses."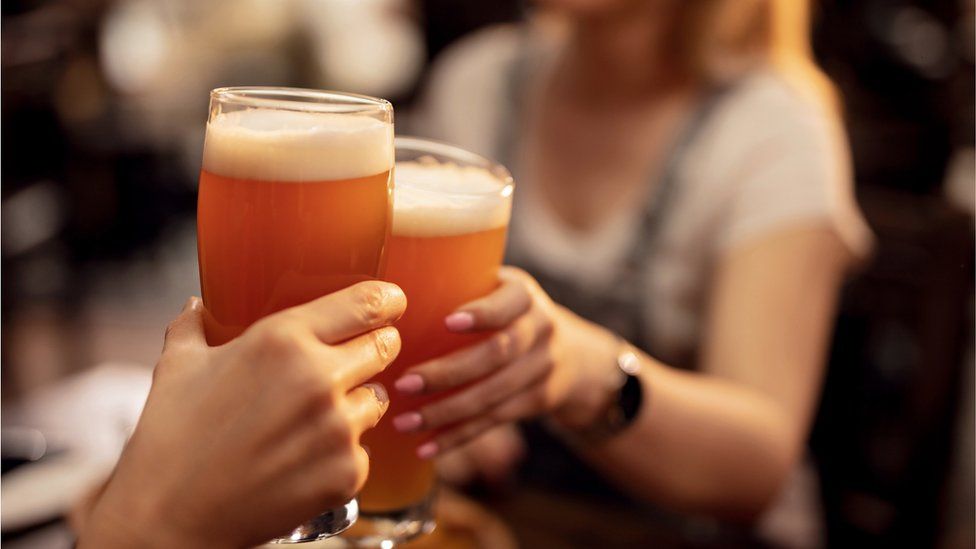 Hospitality businesses have been hit particularly hard by lockdown closures and restrictions.
A government spokeswoman said: "Public health rules are kept under constant review and we are providing as much flexibility for pubs and other hospitality businesses as possible.
"The roadmap [to reopening] set out that hospitality would open from step two, and removed any requirements for curfews or a substantial meal for customers."
She said no final decisions had been taken on whether Covid-status certification could play a role in reopening the economy.
She added that the government continued to support the hospitality sector with its new £5bn Restart Grant scheme, the VAT cut, business rates relief, and by extending furlough.
Published at Thu, 01 Apr 2021 19:54:22 +0000