Biden to unveil spending plan worth trillions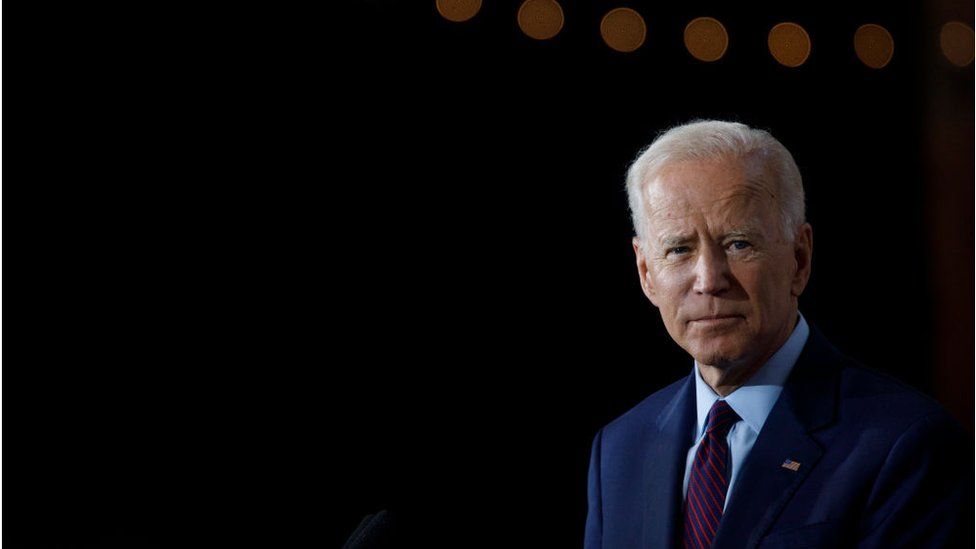 US President Joe Biden is set to unveil the details of a spending plan aimed at re-igniting America's economic growth.
The plan aims to upgrade its crumbling infrastructure and tackle climate change.
The $2.3tn (£1.7tn) proposal, which he will outline in a speech on Wednesday, was central to the vision he laid out on the presidential campaign last year.
Mr Biden plans to offset the spending by raising taxes on businesses, including the corporate tax rate.
That would rise from 21% to 28%, a proposal which has already roused fierce opposition.
Republicans have called the rises "a recipe for stagnation and decline", while the Business Roundtable, a powerful lobby group that represents firms such as Walmart, said it supported investments but would oppose tax increases.
The pushback is a sign of the tough fight ahead for the plan, which needs approval from Congress.
Infrastructure investment
The White House has promoted its proposal as the most ambitious public spending in decades, saying the investments are necessary to keep the US economy growing and competitive with other countries such as China.
The package ranges widely, touching on everything from creating charging stations for electric vehicles to eliminating lead pipes.
It calls for investing more than $600bn in infrastructure, including modernising roads, replacing rail cars and buses and repairing crumbling bridges.
Billions more would be devoted to initiatives like improving veterans hospitals, affordable housing, high-speed broadband, manufacturing, and technology research.
The spending, which would have to be approved by Congress, would roll out over eight years.
The tax increases, including raising the minimum tax on profits earned overseas, would offset the spending over 15 years.
For carmakers, who in recent weeks have been increasing green investments, the plan is expected to unleash new demand for electric vehicles.
Investors in the sector have been "awaiting this day since Biden was elected" analyst Dan Ives of Wedbush Securities said.
Published at Wed, 31 Mar 2021 14:37:58 +0000