Pritzker announces expansion of food benefits for struggling families – WSIL TV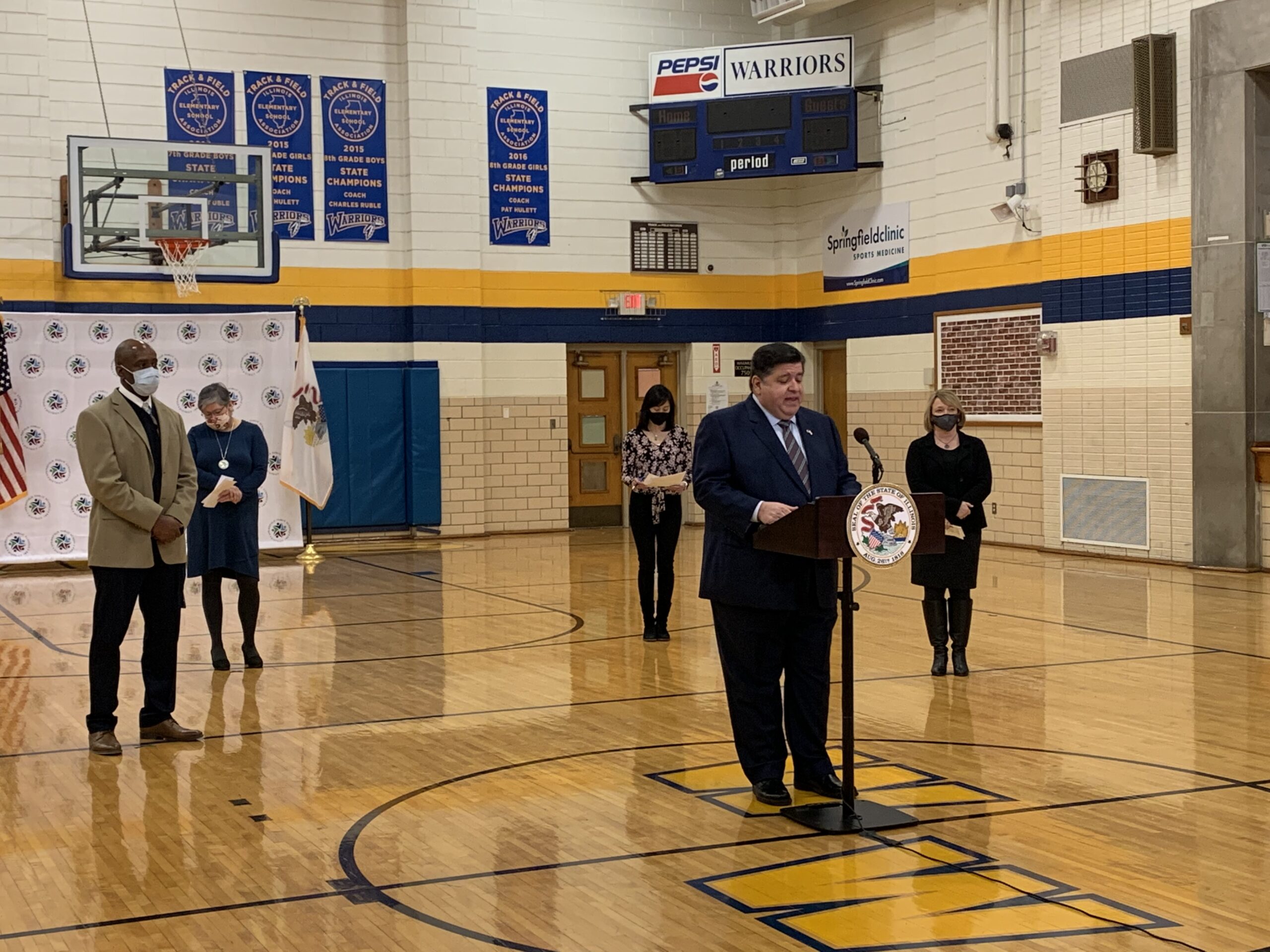 SPRINGFIELD, Ill.- One million kids across Illinois will now have access to food through a pandemic assistance program. That's 200,000 more eligible children receiving meals than last year.
Gov. J.B. Pritzker announced qualifying families will receive an Electronic Benefit Transfer card mailed home for each eligible child next month. The card gives families $6.82 each day their child doesn't have access to a school lunch because of the pandemic.
Pritzker said this is a big opportunity for families to get the help they need. He explained that a meal is much more than just a meal to young children.
"A child whose family is food secure has tremendous difficulty focusing on school compared to her classmates who don't go to school hungry," said Pritzker. "A mother who always puts herself second when theres only enough food for her child will never be able to function as her whole-self, her best-self."
Pritzker added that it's important kids are eating healthy meals, especially during the pandemic.
"Responsibility to feed people"
Rep. Sue Scherer (D-Decatur) said this is a valuable program and Illinoisans should feel lucky. However, she emphasized getting children fed is harder on families juggling E-learning and working from home. Scherer gave an example of what Illinois families might be dealing with right now at home.
"We've got a baby crying, we've got two children, first and second grade, trying to do Zoom on the computer," said Scherer. "My kids really badly want to get this one lunch thing at school, and I said, 'but it's humanly impossible for you to get the school to pick the food up.'"
Central Illinois Food Bank Director Pam Molitoris said these additional food benefits are really important to the community.
"We have a responsibility to feed people and we have a responsibility to do that in partnerships so we're all working together," said Molitoris. "My number one priority is to take care of our neighbors."
Parents will be able to use the card at most major grocery stores across the state. Illinois Department of Human Services Secretary Grace Hou explained families don't need to apply for this program. If they are eligible, they will be notified by their child's school. Hou said parents can expect to see the card arrive in the mail within the next few weeks.
Published at Wed, 24 Feb 2021 02:27:19 +0000