Northampton Sikh food bank answers 'huge need' in pandemic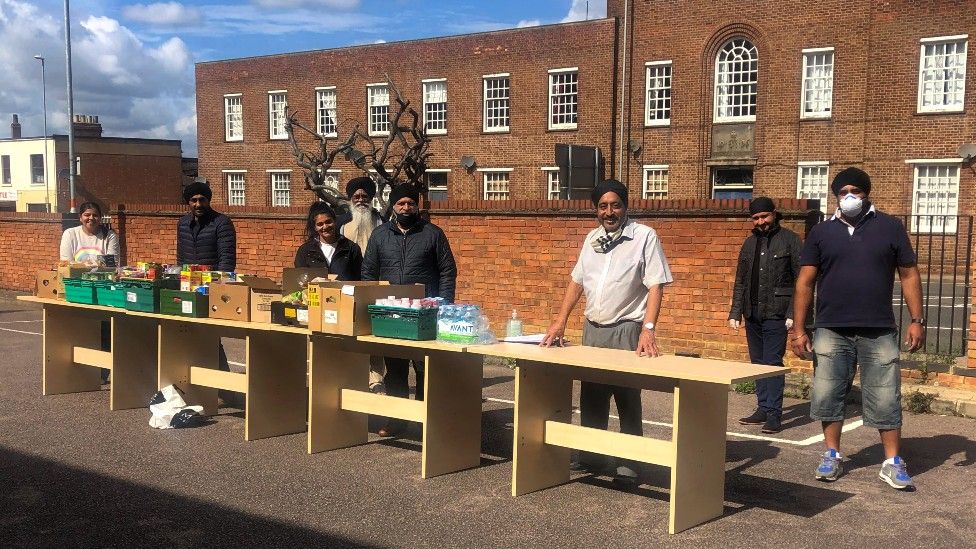 A volunteer for a pop-up food bank run by a Sikh community has spoken of the "huge need" to help a "growing number" of people struggling in their town.
Raj Bassan helps run a monthly service from the Gurdwara Sahib in Northampton, which was set up when the town's night shelter shut due to the Covid pandemic.
Last year about 30 people attended each month, but it has since risen to 80.
He said it was "sad" to see so many in need, but added: "They would go without if there wasn't a food bank."
It started in July and has since helped hundreds of people with food, toiletries and cleaning products.
The money has also gone towards providing a local primary school with parcels for vulnerable families, and producing meals for the homeless every Tuesday.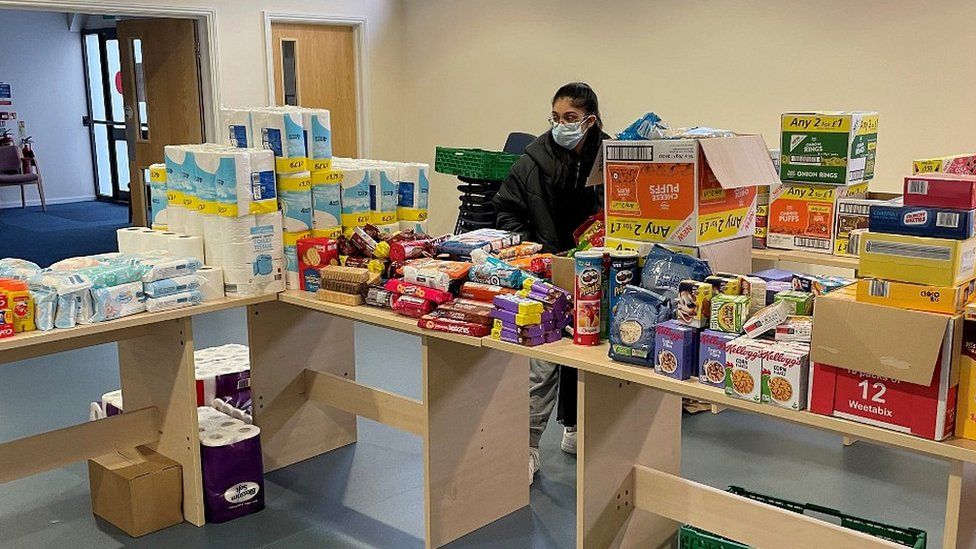 "It feels sad to see the growing number of people in this situation," said Mr Bassan.
"We are humbly grateful to see the response, smiles and gratitude of the people we help.
"Some of the stories are so heartwarming. People have come out of depression and found a job and will send us a note to tell us 'we don't need the food any more and are so grateful you helped us'.
"We don't look at paperwork, or their status – we just want to help regardless. At Christmas we went a step further and gave chocolates and presents for children."
Inderjit Kaur Jutla, who put in the bid for funding, said: "When we got it we were ecstatic. The whole project has brought us together as a community."
'Service is a blessing'
A single mum of two, who uses the food bank, said she felt embarrassed to ask for help.
"They have helped a lot of people and if it weren't for them many would have struggled," she said.
"My children were so happy as they had food to eat. We felt grateful, humble and emotional, and the service is a blessing."
Through their own funds, worshippers also provide curries every Friday and helped hundreds of local residents who were flooded out of their homes on Christmas Eve.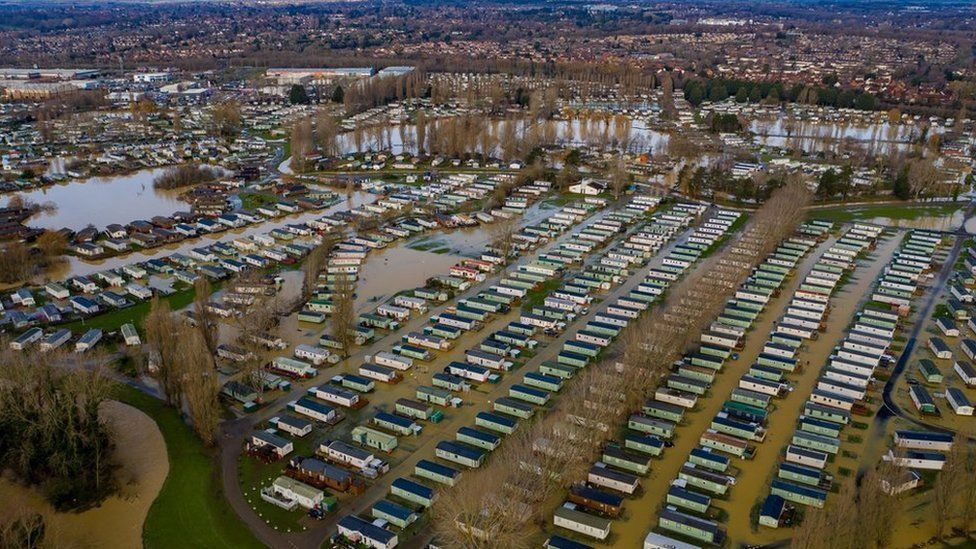 Matt Kemp said he put out an online appeal for help after being rescued by boat at Billing Aquadrome.
"The Sikh community reached out immediately and provided 500 hot curries to those in need within a three-hour period," he said.
"It shows there is still good in the world. In a time of darkness, they brought light."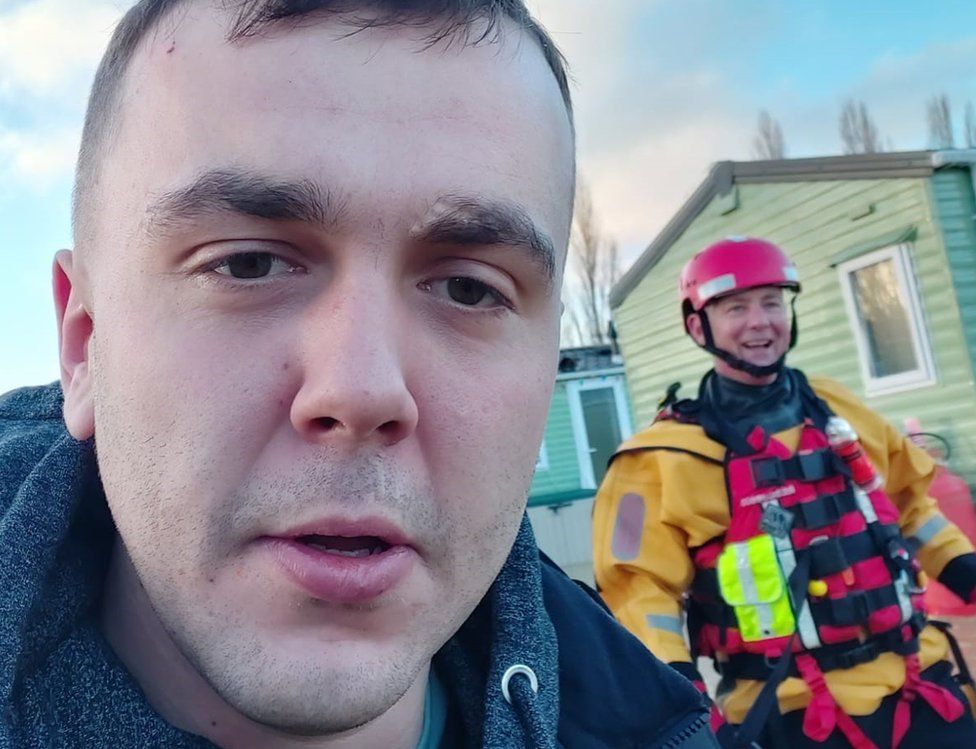 The Gurdwara Sahib said it had enough funds to provide the food bank and other services for another six months, but it hoped to secure another grant in the future.
Mr Bassan said: "We will continue to serve even when the grant finishes. We will find a way to help those in need."


The BBC is not responsible for the content of external sites.
Published at Mon, 22 Feb 2021 06:13:44 +0000