Covid: We could live with virus 'like we do flu' by end of year, says Hancock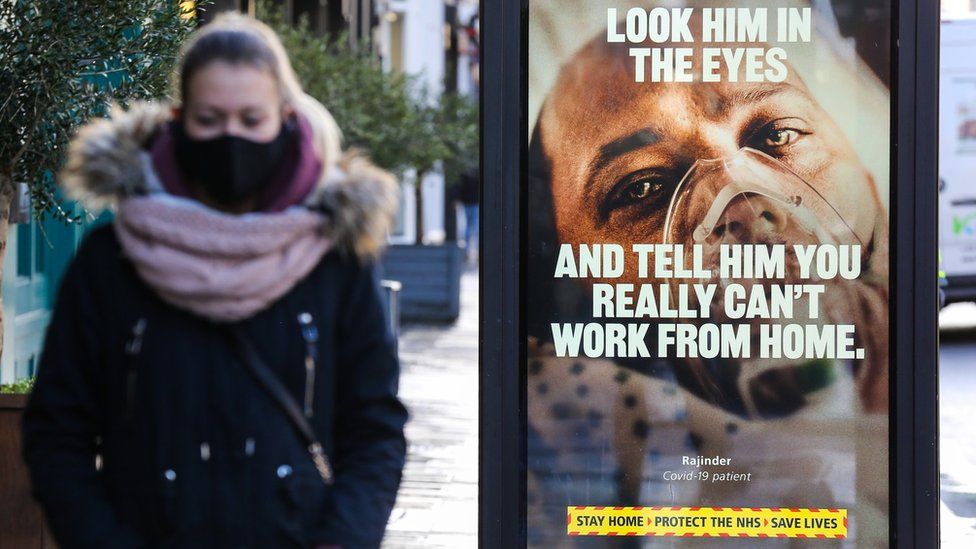 Vaccines and treatments could mean that – by the end of the year – Covid-19 is an illness we can live with "like we do flu", the health secretary has said.
Matt Hancock told the Daily Telegraph he hoped new drugs by the end of 2021 could make Covid a "treatable disease".
The drugs – and vaccines – represent "our way out to freedom", he said.
However, scientists have warned against treating coronavirus like the flu, as mutations are getting "more dangerous" and "more infectious".
Dr Sarah Pitt, a virologist at the University of Brighton, told the BBC: "It's not a type of flu. It's not the same sort of virus. It doesn't cause the same sort of disease, it's very, very nasty."
Mr Hancock said he hoped all UK adults could be offered the vaccine "a bit before" September.
He said new treatments were needed for a "small number" who may not be protected by vaccines – a first dose of which has already been given to 14 million people.
Antibody treatments are being trialled as an alternative to vaccines for people with impaired immune systems.
Over-70s urged to get vaccine as UK nears target
Jab trialled for people who cannot be vaccinated
Arthritis drug 'a life-saver' for Covid patients
Mr Hancock said new treatments would play an important role in "turning Covid from a pandemic that affects all of our lives into another illness that we have to live with, like we do flu. That's where we need to get Covid to over the months to come".
Living with Covid safely would also depend on the vaccines:
reducing the numbers admitted to hospital
reducing deaths
cutting transmission of the virus
Mr Hancock's comments suggest he is ruling out a "zero Covid" strategy, aimed at eliminating the virus entirely from the UK.
Conservative MP David Davis told BBC Radio 4 Today: "There will come a point where there will be a death rate from Covid but it's at a normal level and then we have to cope with it.
"Obviously we try to prevent it, but we accept it, I think, we have to."



This is simply about being realistic. Covid isn't something that can be eradicated like smallpox was.
Temporary suppression, which is essentially what countries like New Zealand have done, is about protecting people in the short-term. Unless they keep their borders shut forever, it cannot work long-term.
Vaccines mean immunity builds up and at the very least should stop most people falling seriously ill.
There will be an ongoing challenge of keeping up with a virus that will mutate – although this is likely to be less difficult than it seems as coronaviruses tend to be much more stable than flu, for which different strains circulate every year.
There will always be people who are susceptible, either the vaccine doesn't work or they have refused to have it. That is why the continued advances in treatments are essential.
But we should never again see the levels of deaths we have.
Thousands will still die in winters to come. But each year this should lessen until it gets near to the levels of mortality we see with flu – something which society readily accepts.


However, scientists have urged caution.
Professor Steven Riley, a member of the Spi-M modelling group, said the rollout of vaccination did not mean coronavirus controls could be dropped, adding that Britain could face a wave as big as the current one if lockdown restrictions were all lifted.
"No vaccine is perfect. We are certainly going to be in the situation where we can allow more infection in the community but there is a limit," he told the BBC.
"In the short term, if we were to allow a very large wave of infection, that wave will find all the people who couldn't have the vaccine for very good reason (and) those people who had the vaccine but unfortunately it didn't give them the protection they need."
Dr Pitt added: "The mutations, the variations, that we're seeing are becoming more infectious, not less infectious and a bit more dangerous, not less dangerous."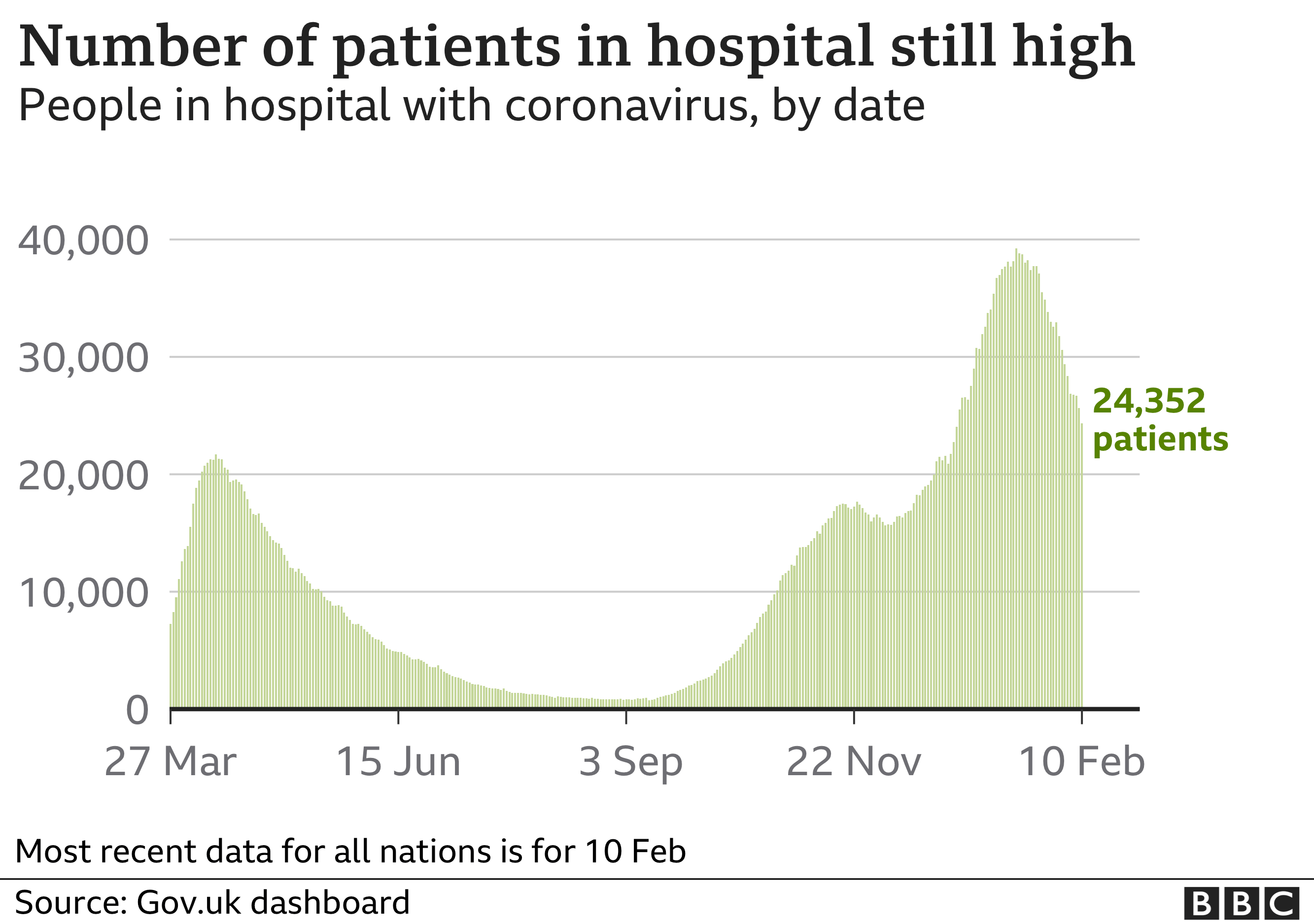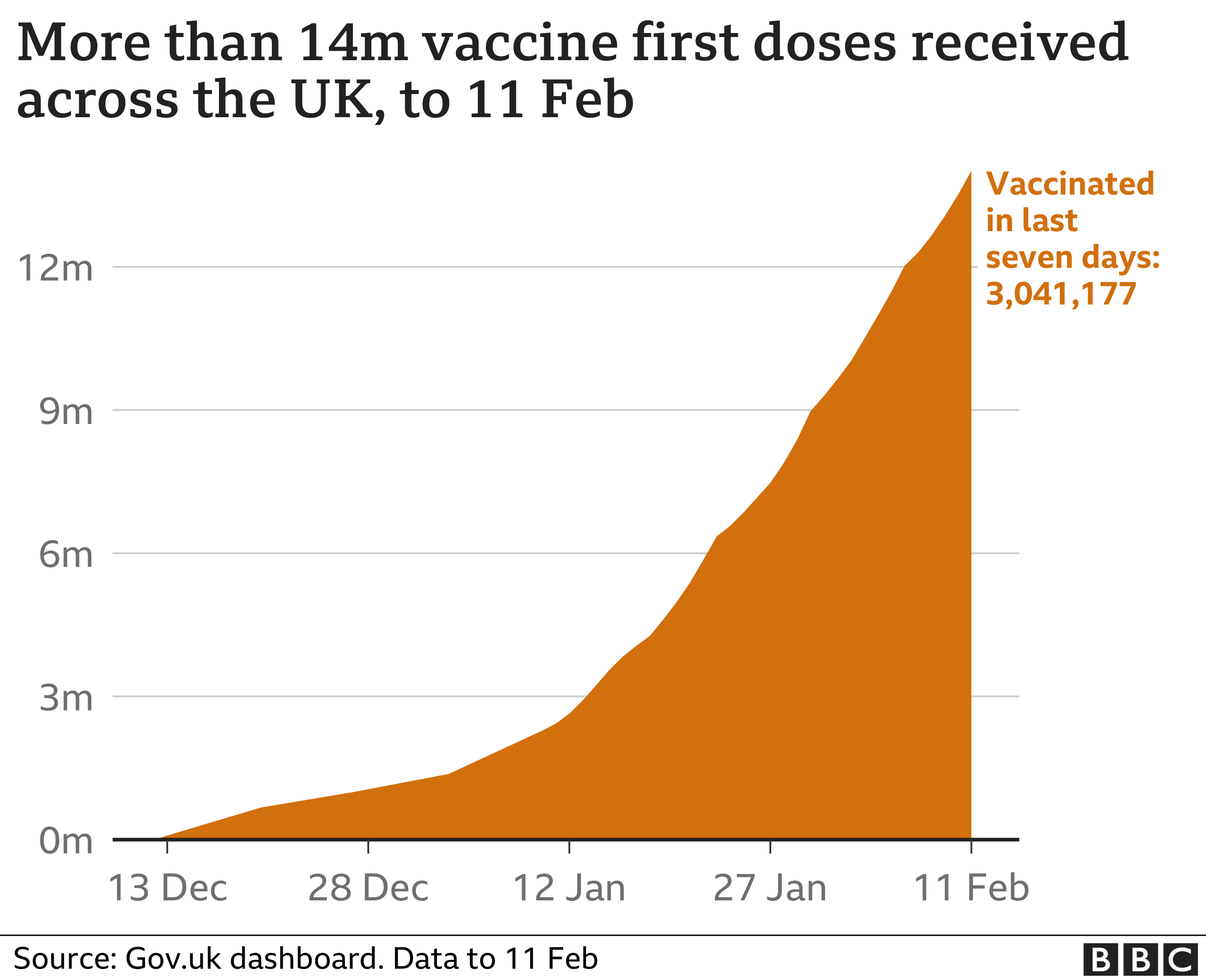 Richard Horton, editor-in-chief of the Lancet medical journal, told the BBC politicians would have to decide what level of deaths would be acceptable if "zero Covid" was not possible – adding that, in some years, 30,000 people died from flu.
He said the UK was likely to see another spike in Covid-19 cases next winter and suggested it would take two, three or four years to build up sufficient levels of immunity in the population.
"Even if we do have high levels of population immunity, our borders are not going to be secure – and we can't keep locking people up in hotels for the next five years," Dr Horton said.


VACCINE: When will I get the jab?
NEW VARIANTS: How worried should we be?
COVID IMMUNITY: Can you catch it twice?
TREATMENTS: What progress are we making to help people?


Meanwhile, the efficacy of the Oxford-AstraZeneca vaccine in children will be tested in a clinical trial, starting this month.
Some 300 volunteers between the ages of six and 17 will be involved in the study to assess whether the jab produces a strong immune response in children.

LOOKING FOR SOMETHING TO WATCH?: From terrifying horror 'The Babadook' to multi-Oscar-winning 'Shakespeare in Love' – there's a film to suit your mood on BBC iPlayer
THE THURSDAY MURDER CLUB: Escape the week with Richard Osman's bestselling crime novel…

Published at Sat, 13 Feb 2021 12:24:02 +0000