Suspect identified in shooting at Allina Clinic Crossroads in Buffalo; 5 injured, at least 3 in critical condition – KSTP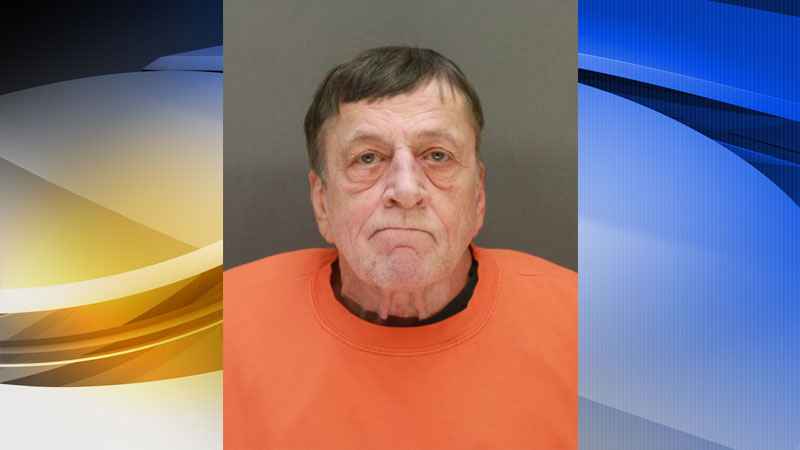 Budke told KSTP the shooting happened inside the Allina Clinic Crossroads campus. He said the situation was contained as of 11:42 a.m. and there is no continuing threat to public safety.
Budke added that there are victims, although "we don't know of any fatalities right now."
He said the Minneapolis bomb squad is heading to the scene to check and clear the site where the incident occurred. During a press conference Tuesday afternoon, Minnesota Gov. Tim Walz said "improvised explosive devices" were used during the incident.
While Walz said explosive devices were used, Budke said it was unclear if an incendiary device was detonated. He said there is damage to the building, however, he said it is unclear if it is from gunfire or an explosive.
ABC News spoke to Ulrich's brother, Richard, who hadn't heard the news at the time and said he hadn't talked to his brother in a few months. Richard Ulrich added that his brother had back surgery a couple years ago and was put on opioids, which he believes led his brother to do what he did at the clinic.
According to a conditional release order connected to a 2018 restraining order violation, Gregory P. Ulrich was banned from entering Allina Clinic and Buffalo Hospital. He was also not allowed to have contact with a doctor at the clinic.
The reasoning for the restraining order is not known at this time.
A spokeswoman for the Bureau of Alcohol, Tobacco and Firearms said the agency had a crew headed to the scene. The Minnesota Bureau of Criminal Apprehension also tweeted that it has special agents and crime scene personnel en route to the scene.
North Memorial Health spokeswoman Abigail Greenheck said multiple victims were brought to its hospital in Robbinsdale. On Monday North Memorial Health announced that three victims were in critical but stable condition and one had been discharged.
Allina Health issued the following statement:
"Today our hearts are broken. We are a family at Allina Health and this has been an incredibly traumatic day for our entire organization, the patients we serve and the community of Buffalo. Our thoughts are first and foremost with those tragically injured and their loved ones. The Wright County Sheriff's office is leading this ongoing investigation, and we are assisting in any way we can. Right now, our focus is on supporting our staff, their families and our patients. We wish to express our thanks and gratitude to law enforcement, first responders and all those who are sending their thoughts and prayers."
Walz later tweeted a statement saying he and his family are praying for the victims, and thanking the first responders.
State law enforcement is assisting local law enforcement in the investigation and first response, including flying boxes of blood from the Red Cross to Buffalo so it is ready for victims of the incident.

— Governor Tim Walz (@GovTimWalz) February 9, 2021
I want to thank our front line workers for their swift and heroic action today. This is a sad day for us all.

— Governor Tim Walz (@GovTimWalz) February 9, 2021
Minneapolis Mayor Jacob Frey also issued a statement on Twitter.
There is an unspeakable depravity in doing harm to those who work to heal us. Those who have stepped up and risked their own health for ours.

Our first responders are on their way to the scene to help. Today Minneapolis stands with our neighbors in Buffalo.

— Mayor Jacob Frey (@MayorFrey) February 9, 2021
This is a breaking news story. KSTP is working on confirming more details at this time. Be sure to refresh your browser for the latest information.
Published at Wed, 10 Feb 2021 00:00:00 +0000