Covid: Horses 'dying and ill' from lockdown walkers' food
Owners have said a rise in lockdown walkers feeding their horses has led to some dying and falling ill.
A four-month-old foal in Pembrokeshire died last week, after vegetables and sandwiches were repeatedly found in her field.
Animal owners claim the rise in walkers who don't understand the Countryside Code is becoming "a real problem".
The RSPCA said it was "essential" the public did not feed horses without permission.
People in Wales are only currently allowed to travel for essential purposes but can leave their homes to exercise for unlimited times and periods each day, while maintaining social distancing.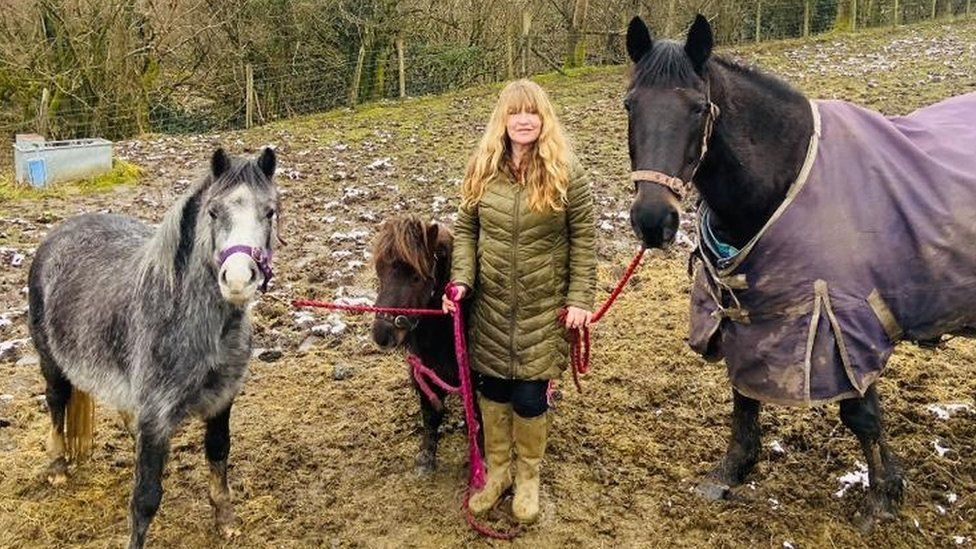 Natalie Morris, who lives in Haverfordwest, said her foal's stomach was found to be "completely blocked" by vets, when it died on 29 January.
She claimed this was because of walkers feeding her horses or leaving food in their field.
The 36-year-old said she had been finding potatoes, peelings, pasta and sandwiches in tin foil and cling film "daily" in her horses' field in the weeks before Chicco's death.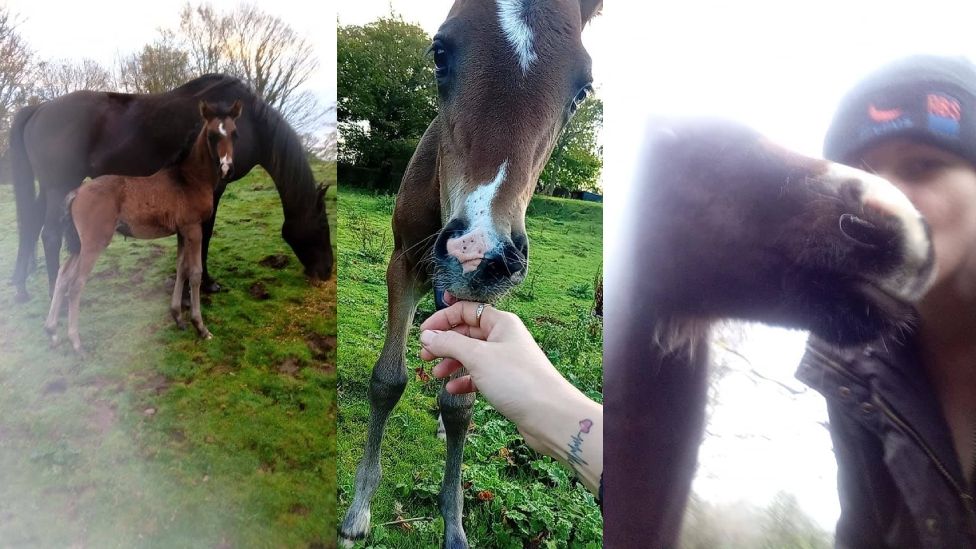 "It is such a waste," she said.
"It is people not caring what they have left and the impact it will have. This behaviour has gone crazy.
"It has become a lot worse this lockdown; normally regular walkers here are clued up and know not to feed them."
Ms Morris said Chicco was still nursing from her mother, just starting to eat stud mix and haylage, when she died.
Now Ms Morris, who owns two horses, said she's looking for a new field to rent without a public footpath running through it.
Meanwhile in Pontypridd, Lindsey Howard said she "nearly lost" her horse when she choked on whole potatoes someone had left in their field last April, during lockdown.
"The potato was so large it took two vets to move it to her stomach," she said.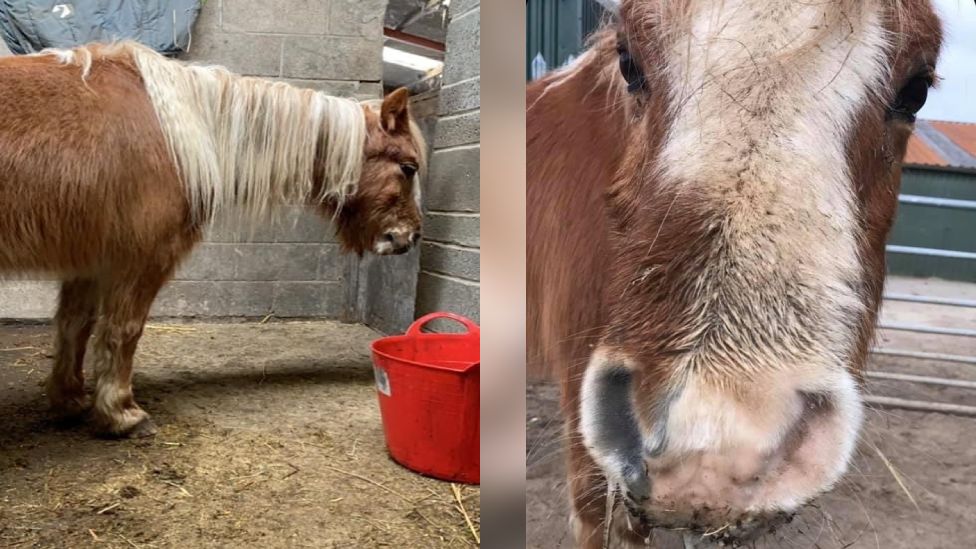 She said she never experienced the issue of people wrongly feeding her horse in the 20 years she has lived on her farm, until the pandemic.
'People think they're doing a good thing'
Amanda Jones, who owns nine horses in Mountain Ash, said she had found walkers feeding her horses inappropriate food on two occasions in January.
"There was a woman throwing over brussels sprouts, and I managed to jump over the gate and throw them out.
"This would kill them, because they don't have a gag reflex," she said.
Ms Jones said on another occasion she found a walker feeding her horses cabbage, which would cause them a "really upset stomach".
"It is a real problem. We live on top of a mountain and have had a lot more walkers out here during lockdown.
"A lot of it is ignorance I think, people think they're doing a good thing by feeding horses."
RSPCA equine welfare expert Dr Mark Kennedy said food that "might seem innocent to the general public" could actually be "highly dangerous" to horses.
Dr Kennedy added some horses might also be on specialist diets to control health conditions.
"Even foods which are safe for horses can be lethal if they are not prepared properly as they can cause obstructions in the horse's oesophagus (gullet) resulting in them choking to death."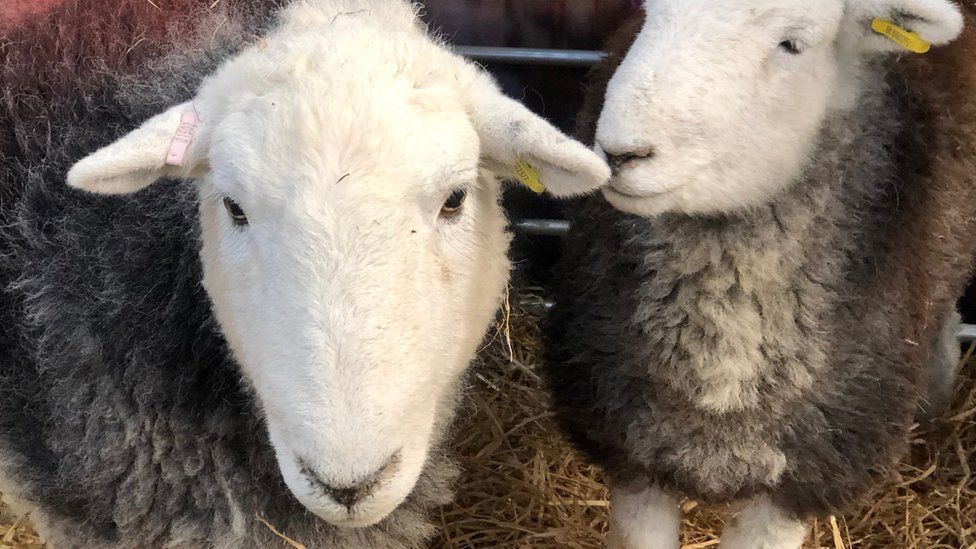 Elsewhere Wyn Evans, who farms near Aberystwyth in Ceredigion, lost seven ewes and found a further five sheep injured after an attack by two dogs on New Year's Eve.
He said, although he appreciated that "many people take great joy in walking their dog in Wales' beautiful countryside" and that exercise was "particularly important" during lockdown, people should keep dogs on leads around livestock.
National Farmers' Union (NFU) Cymru president John Davies has urged all walkers to follow the Countryside Code, following other reports of dog attacks on sheep.
"Keep dogs on a short lead around livestock (but release your dog if chased by cattle), keep to the designated footpaths, leave gates as you found them and pick up your litter."
He added that, while feeding animals "may appear kind", it could cause "serious implications for the health and welfare" of the animal.
"We must remember that many of those open spaces enjoyed by walkers are working farms and are the permanent homes of livestock and wildlife – therefore, they must be treated with respect."
What is the Countryside Code?
It urges people to respect the local community, including not interfering with animals and following marked paths.
The code also asks people to protect the natural environment and plan ahead when going outdoors.
Published at Sat, 06 Feb 2021 21:45:38 +0000