City of Delta eyes another food bank, emergency homeless shelter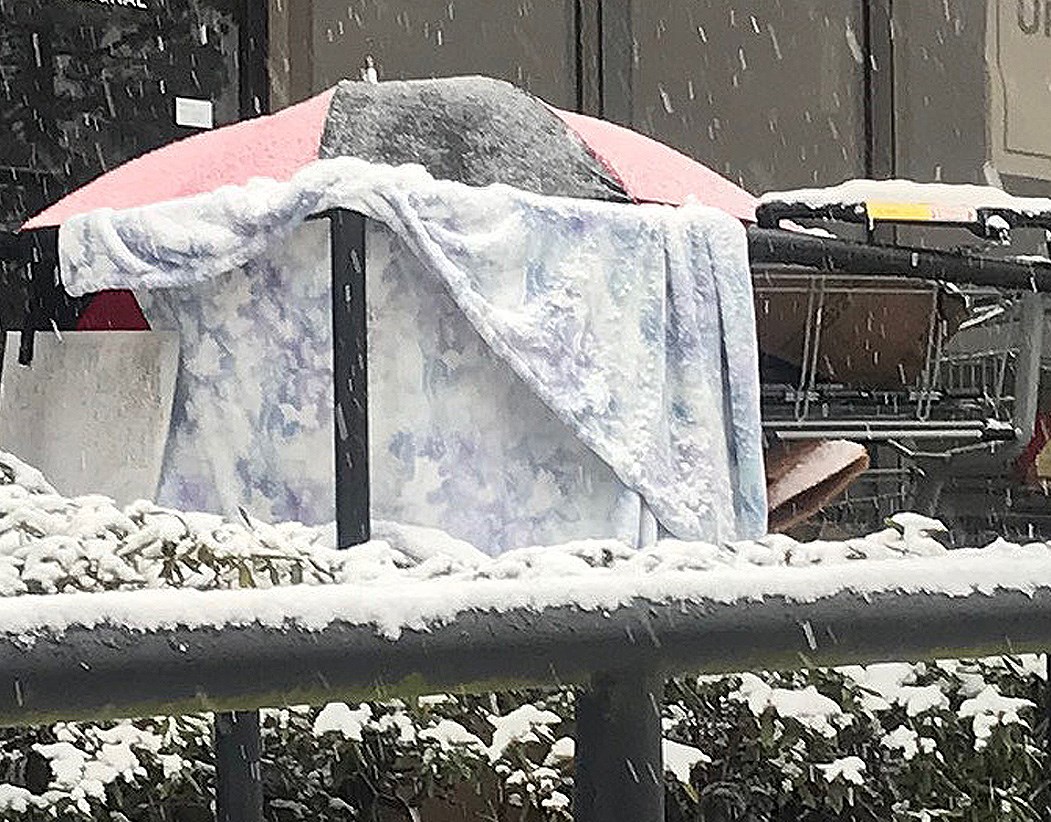 The City of Delta could be getting another homeless emergency weather shelter as well as another food bank.
Council on Monday agreed to have staff come back with a report on options where a shelter could be established in North Delta and undertake consultations with key stakeholders.
Currently, the city's only emergency shelter is located at Ladner United Church on 48th Avenue, a volunteer-run program through a partnership with the City of Delta, Options Community Services, Delta police, Delta fire, Deltassist and others.
Council considered the issue during discussion of a staff report on Metro Vancouver's latest homeless count, a two-day count conducted every three years in the region.
The most recent count was conducted in March 2020 and recorded 17 homeless people in Delta.
Saying it's sometimes difficult to bring people in North Delta out of their familiar environment to the Ladner shelter, Mayor George Harvie noted that the two-day homeless count does not necessarily provide a true count of just how many people are homeless and in need in the city.
Harvie also noted it's time for the city to also start looking into helping start a separate, more accessible food bank for North Delta.
The North Delta Food Bank is currently a Surrey Food Bank satellite site and has been in operation for more than 12 years.
The site is open every second Tuesday at the Northside Community Church, but was closed for several months last year due to the pandemic.
A recent Delta staff report to council notes that according to the Surrey Food Bank, it has the capacity to provide food at its North Delta satellite location for up to 150 families, while up to 200 Delta families are accessing food programs in Surrey every week.
Delta residents are also accessing the Muslim Food Bank and the Guru Nanak Food Bank.
"City staff are working in collaboration with the North Delta Food Bank to better understand the needs of the community, promote existing food security programs to Delta's residents and improve accessibility and sustainability of food security programs in North Delta," the report notes.
A separate staff report will be coming to council on creating a North Delta food bank depot.
The City of Delta has another food bank located in South Delta on the Lighthouse Church property on Ladner Trunk Road.
An application was recently submitted to the city to build a larger building to accommodate the food bank on that property.
Published at Sat, 30 Jan 2021 01:00:00 +0000