The Globe's stars and dogs for the week
A humorous look at the companies that caught our eye, for better or worse, this week
Exxon Mobil Corp. (STAR)
For the past several years, owning shares of Exxon Mobil Corp. was about as much fun as living downstream from a major oil spill. Now, Wall Street is suddenly showering love on the energy giant, just five months after it was booted from the Dow Jones Industrial Average. Citing "improved transparency, cost reduction actions and increased investor pressure," JPMorgan raised its rating on the shares to "overweight" – the first time in seven years it has recommended the stock – joining Morgan Stanley, Goldman Sachs and Wells Fargo, who also rate the shares a buy. What's that? You sold Exxon last year when the Street hated it? Try to keep up.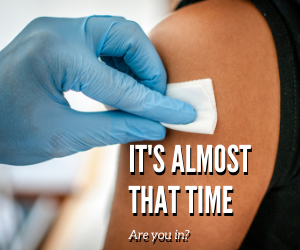 XOM – NYSE
Signet Jewelers Ltd. (STAR)
"Honey, I know we've only met half a dozen times on Zoom, but will you marry me? If you agree, I can have Signet Jewelers FedEx the ring tomorrow morning." Getting engaged during the pandemic may require creativity at times, but the pandemic doesn't seem to have put a dent in the number of couples deciding to get hitched. Shares of Signet Jewelers Ltd. jumped after the world's largest diamond retailer – whose banners include Kay Jewelers, Zales and Peoples – said same-store sales during the holiday season rose 5.6 per cent from a year earlier, with e-commerce orders soaring nearly 61 per cent. Investors are saying "yes."
SIG – NYSE
Alimentation Couche-Tard Inc. (DOG)
With more than 14,000 convenience stores around the world, Alimentation Couche-Tard Inc. has become a global leader in this lucrative retail niche. But investors apparently aren't convinced it can work the same magic with grocery stores. After the Circle K owner announced a roughly US$20-billion friendly offer for French grocer Carrefour SA – which would be its biggest acquisition yet and mark a major strategic departure for the Canadian company – Couche-Tard's shares slumped more than 10 per cent. Given the stock's gain of more than 700 per cent over the past decade, however, long-term shareholders are probably taking it in stride.
ATD.B – TSX
Party City Holdco Inc.
It's my Party City stock and I'll cry if I want to, cry if I want to. Shareholders of Party City Holdco Inc. were feeling sad indeed after the U.S. retailer said same-store sales are expected to fall in the mid-single digits on a percentage basis in the fourth quarter, as "the rapid surge in COVID-19 cases had a greater than expected impact on customer behaviour in the months of November and December," chief executive officer Brad Weston said. On a happier note, Mr. Weston said Party City's balloon sales remain strong, noting that "winning in balloons is a core strategic priority and differentiator, and key to expanding our relevance with customers." Unfortunately, investors aren't winning on the stock.
PRTY – NYSE
General Motors Co. (STAR)
With more people shopping from home during the pandemic, delivery vans have become a ubiquitous sight in residential neighbourhoods, where they whiz up and down the street, park on sidewalks and otherwise create traffic chaos. And it's only going to get worse: Betting that the e-commerce trend will continue to grow even after the pandemic is over, General Motors Co. announced details of its BrightDrop vehicle business, which includes electric delivery vans and propulsion-assisted pallets that can move goods to the customer's front door, reducing stress on drivers. Keep your head up, pedestrians.
GM – NYSE
Be smart with your money. Get the latest investing insights delivered right to your inbox three times a week, with the Globe Investor newsletter. Sign up today.
Published at Fri, 15 Jan 2021 23:00:00 +0000