Covid: England and Scotland arrivals will need negative test result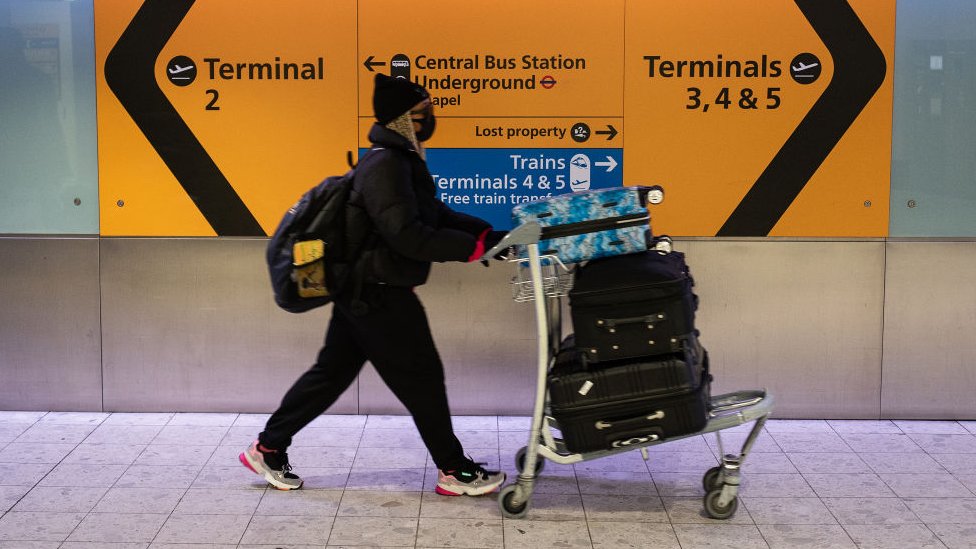 All international passengers will soon have to provide a negative Covid-19 test result before travelling to England or Scotland.
Arrivals, including UK nationals, will have to take a test up to 72 hours before leaving the country they are in.
The new measures are expected to come into effect in England early next week, and "as soon as possible" in Scotland.
It is hoped they will stop the spread of "new strains" of coronavirus, Transport Secretary Grant Shapps said.
Officials are said to be working closely with the devolved administrations on similar measures for Wales and Northern Ireland.
"We already have significant measures in place to prevent imported cases of Covid-19, but with new strains of the virus developing internationally we must take further precautions," Mr Shapps said.
It comes after a further 1,162 deaths within 28 days of a positive test were reported in the UK – the second consecutive day of more than 1,000 recorded fatalities. There were also 52,618 new cases.
At a Downing Street press conference on Thursday, PM confirmed almost 1.5 million people in the UK had now received at least one dose of a Covid vaccine, but warned there would likely be "lumpiness and bumpiness" as the rollout continues.
Even with the vaccines, fears about new Covid strains – such as the one found in South Africa – have led the government to take further precautionary measures with regards to international travel.
Failure to comply with the new travel regulations in England, which apply to those arriving by plane, boat or train, will result in an immediate £500 fine.
There will, however, be a small number of exemptions, including hauliers, children under 11, and those travelling from countries without the infrastructure to deliver tests. Arrivals from the Common Travel Area with Ireland will also be exempt.
Under the measures, inbound travellers will need to present proof of a negative test result to their carrier on departure and may be denied boarding if they fail to do so.
And all passengers arriving from countries not on the government's travel corridor list must still self-isolate for 10 days, regardless of their test result.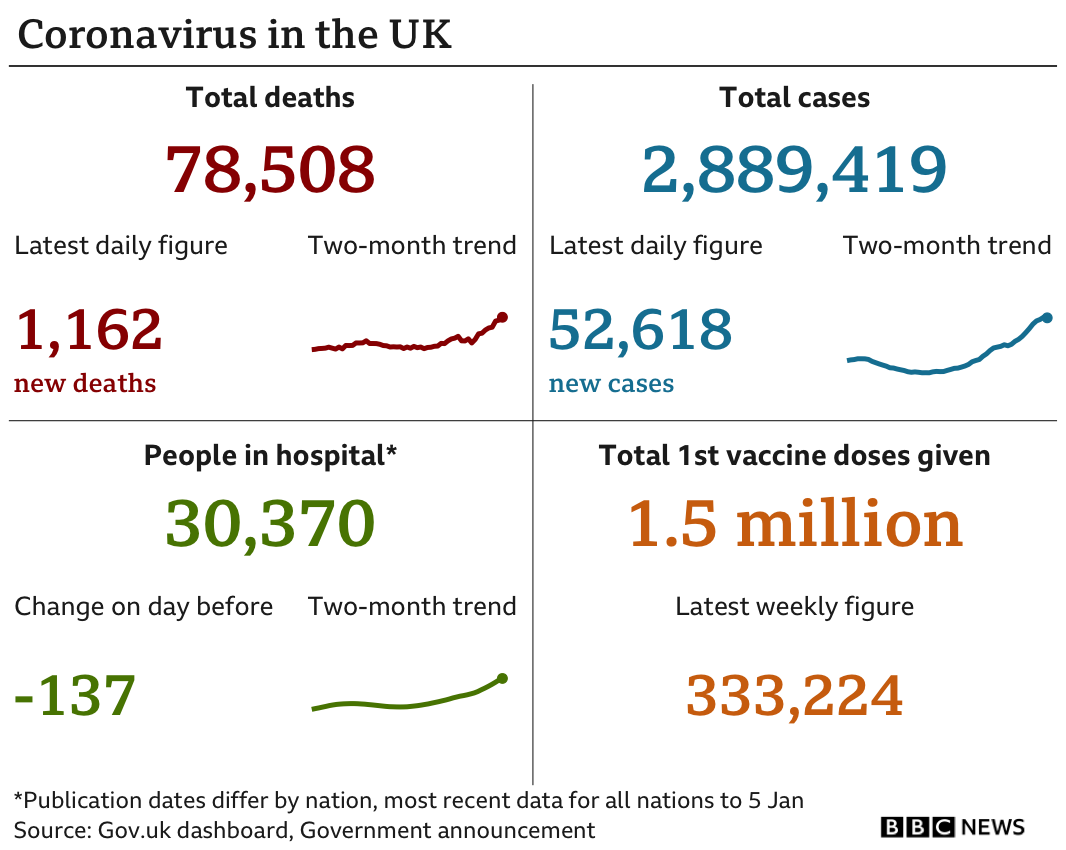 The Scottish government has confirmed it will adopt similar rules to England, but said this would not affect current restrictions making non-essential travel to and from Scotland illegal.
Those travelling to Scotland from abroad will be required to have proof of a negative test taken a maximum of 72 hours before travel, it said, adding that ministers were keen to "implement this as soon as it is possible".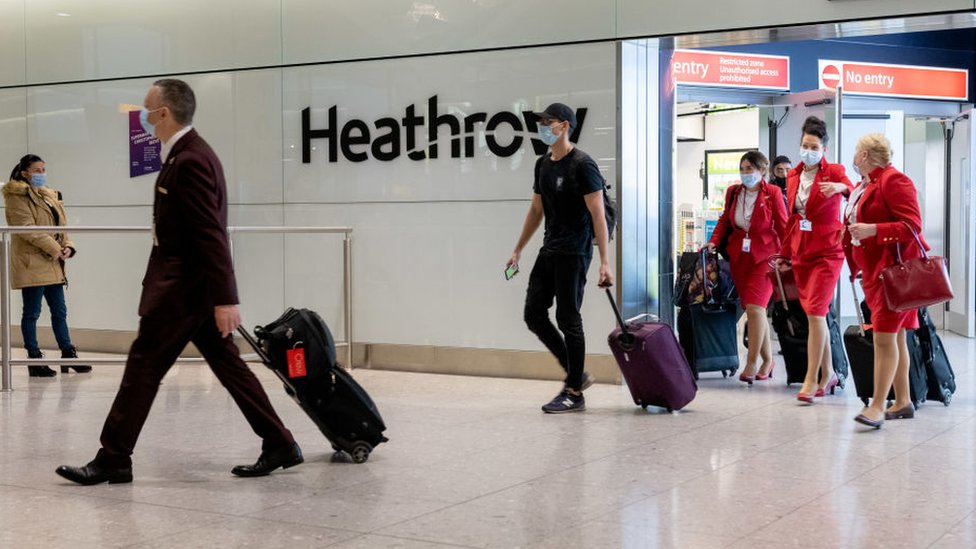 The latest travel curbs come as all of the UK is under strict Covid rules, with lockdowns in England, Wales, Northern Ireland and most of Scotland – meaning there is very little international travel.
Figures in the aviation industry, which has been devastated by the pandemic, acknowledged the need for the restrictions to ensure that hospitals in the UK are not overwhelmed by the pandemic.
However, they have urged ministers to lift them as quickly as possible.
Tim Alderslade, the chief executive of the industry body Airlines UK, said the move should be "a short-term, emergency measure only".
He added that "once the rollout of the vaccine accelerates, the focus must be on returning travel to normal as quickly as possible", including "removing the need to quarantine or test".
The boss of Heathrow, John Holland-Kaye, pointed out that while he welcomed pre-departure testing, his firm has been calling for it to be introduced since last April.




At his news conference, the prime minister said the vaccination programme presented a national challenge requiring an unprecedented effort involving the armed forces.
Mr Johnson promised that more than than 1,000 GP-led sites in England would be able to offer a total of "hundreds of thousands" of jabs each day by 15 January.
And he said there would be 223 hospital sites and seven "giant vaccination centres" – as well as an initial 200 community pharmacies – offering jabs.
Everyone will have a vaccination centre within 10 miles of their home, he added.
Vaccinations are also progressing across the devolved nations.
Published at Fri, 08 Jan 2021 02:20:08 +0000