McDonald's pauses walk-in takeaways in lockdown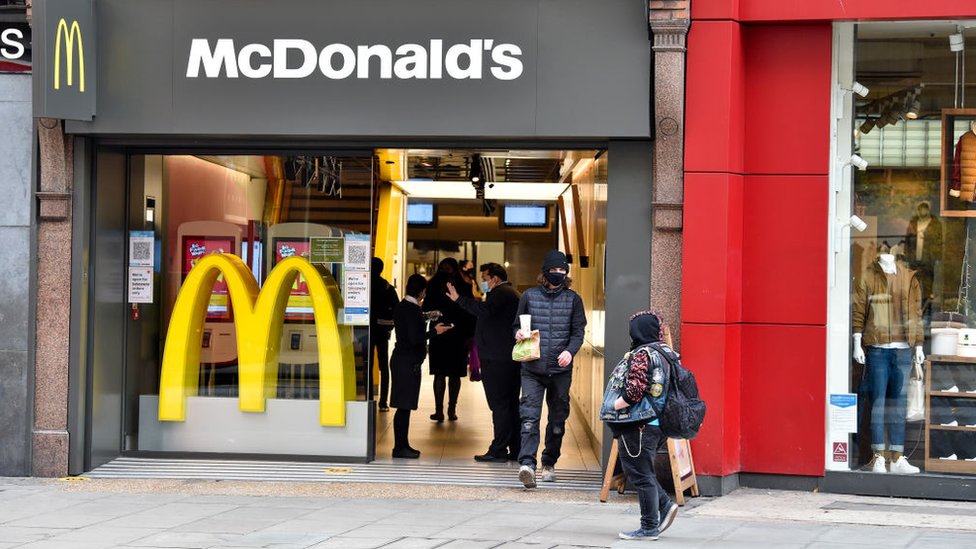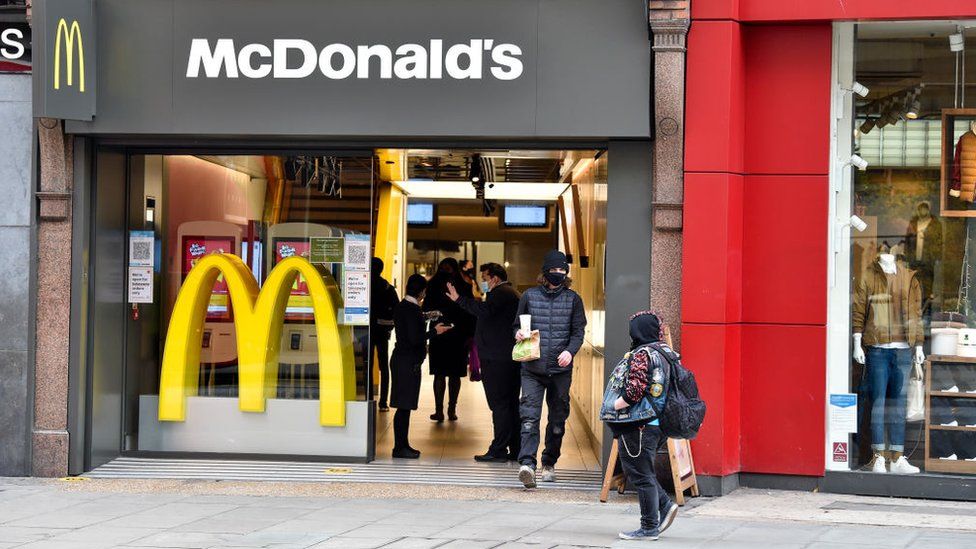 McDonald's is pausing walk-in takeaway services in the UK as new lockdown restrictions come into force.
Dine-in meals and walk-in takeaways will not be available temporarily while it reviews safety procedures, it said.
Its UK boss said it will be testing "additional measures that may further enhance the safety of our takeaway service."
Rival food chains Burger King, Subway, KFC and Pret A Manger are still offering takeaways in-store.
McDonald's UK and Ireland chief executive Paul Pomroy said that safety measures across the firm's 1,300 restaurants will be reviewed by an independent health and safety body.
He added that customers would be kept updated via the restaurant's app and its website. Drive-through and delivery services across the fast food chain will remain open.
Under new lockdown restrictions which came into force in England and Scotland this week, hospitality firms are allowed to offer takeaways and deliveries.
But rules which previously allowed takeaways or click-and-collect services for alcoholic drinks have been scrapped.
Wales and Northern Ireland were already in lockdown, which meant that pubs, restaurants and cafes were restricted to takeaway-only too.
Lockdown restrictions
After the first nationwide lockdown in March, many chains including McDonald's, Burger King and Pret closed their doors to hungry customers.
They gradually reopened with additional safety measures in place, such as plastic screens in front of the tills, hand sanitiser dispensers and restrictions on the number of customers allowed in at any one point. Some also pared back the number of dishes on offer.
A Burger King spokesperson said that takeaway was still available in some branches and that it would continue to offer click-and-collect and delivery services "in line with guidance issued".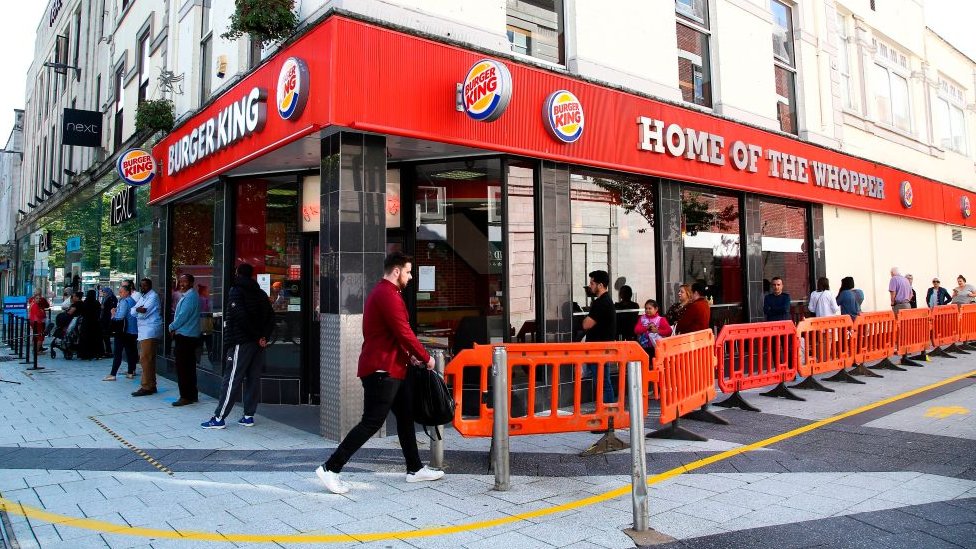 Sandwich chain Pret A Manger told the BBC that it is keeping some outlets open for both takeaways and delivery, but it would keep the number under review in the coming months.
"Last year we shifted our business to focus on delivery and expanded our delivery platform partnerships, to make Pret available to a wider customer base", a spokesperson said.
"Since then, we have seen a significant increase in the use of delivery."
Subway and KFC also confirmed that they remain open for in-store takeaways, deliveries and click-and-collect orders across the UK.
Published at Wed, 06 Jan 2021 17:59:25 +0000