Food delivery app FoodFetched has helped drivers, restaurants amid pandemic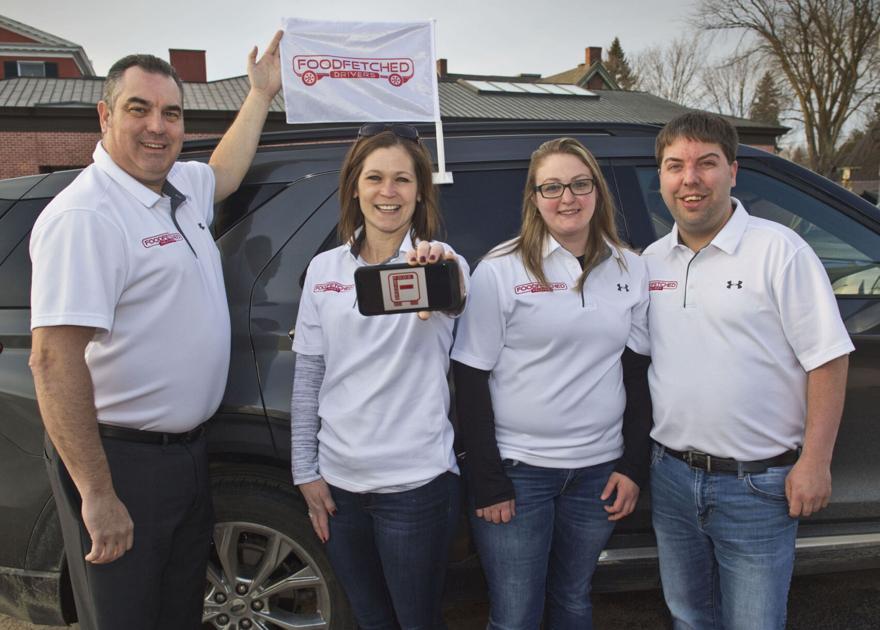 OGDENSBURG — As the local community has continued to adapt to the ongoing COVID-19 pandemic, FoodFetched, the Ogdensburg-based food delivery system, has made accessibility to restaurants and groceries easier for those stuck at home.
FoodFetched is an app and website-based food ordering and delivery system that allows people to use their phones or home computers to get food from local restaurants delivered to their homes, or wherever they may be in Ogdensburg, Canton, Potsdam or surrounding areas.
Founded and owned by Jerry Sheppard, Stacia Sheppard, Jeffry Lago and Tracee Lago, FoodFetched, which is the first official food delivery service in the area, launched on March 28.
"It was kind of crazy and hectic because we wanted to make sure it worked, but in a way for us it was the perfect timing," Mr. Lago said.
Initially, the delivery service planned to have 12 restaurants within the Ogdensburg area included on its platform, but due to COVID restrictions forcing restaurants to temporarily shut down, FoodFetched has only been able to offer delivery from seven of those restaurants. It's since expanded to 16 different restaurants.
"Our platform really helped the restaurants that stayed open survive during the pandemic," Mr. Lago said.
FoodFetched also now offers grocery delivery service from Save-A-Lot and is working on expanding its grocery delivery service throughout St. Lawrence County.
"In our area, knowing that there's not a delivery platform out there, it allows for customers that live in the rural area to be able to get their food, and now their groceries, delivered," Mr. Lago said.
FoodFetched recently added delivery service to the Canton and Potsdam area, expanding its customer base, and is currently in the works of bringing FoodFetched to Rochester in Western New York. The expansion will also allow the service to add more drivers, bringing the company total to more than 150.
"As of right now, we offer delivery services from 16 different restaurants," Mr. Lago said. "Some restaurants still haven't reopened, but once they do we are hoping to add them to our platform."
The service currently works with 79 drivers in the local area, and is continually looking for more.
Mr. Lago noted that many of FoodFetched drivers had been laid off from other jobs due to the pandemic, and that their platform gave people the chance to make an income in order to help support their families.
Mr. Lago also emphasized safety, with drivers wearing masks and gloves while making deliveries. Customers can track their deliveries every step of the way through the app and website.
"We hear every single day that people are glad there is a (food) delivery service, especially going into the winter months," he added.
Delivery service is available on most smartphones through the FoodFetched app, or online at foodfetched.com, where interested drivers can also find employment opportunities.
Published at Sat, 02 Jan 2021 21:08:13 +0000