Area girl wins Kid Food Nation contest (7 photos)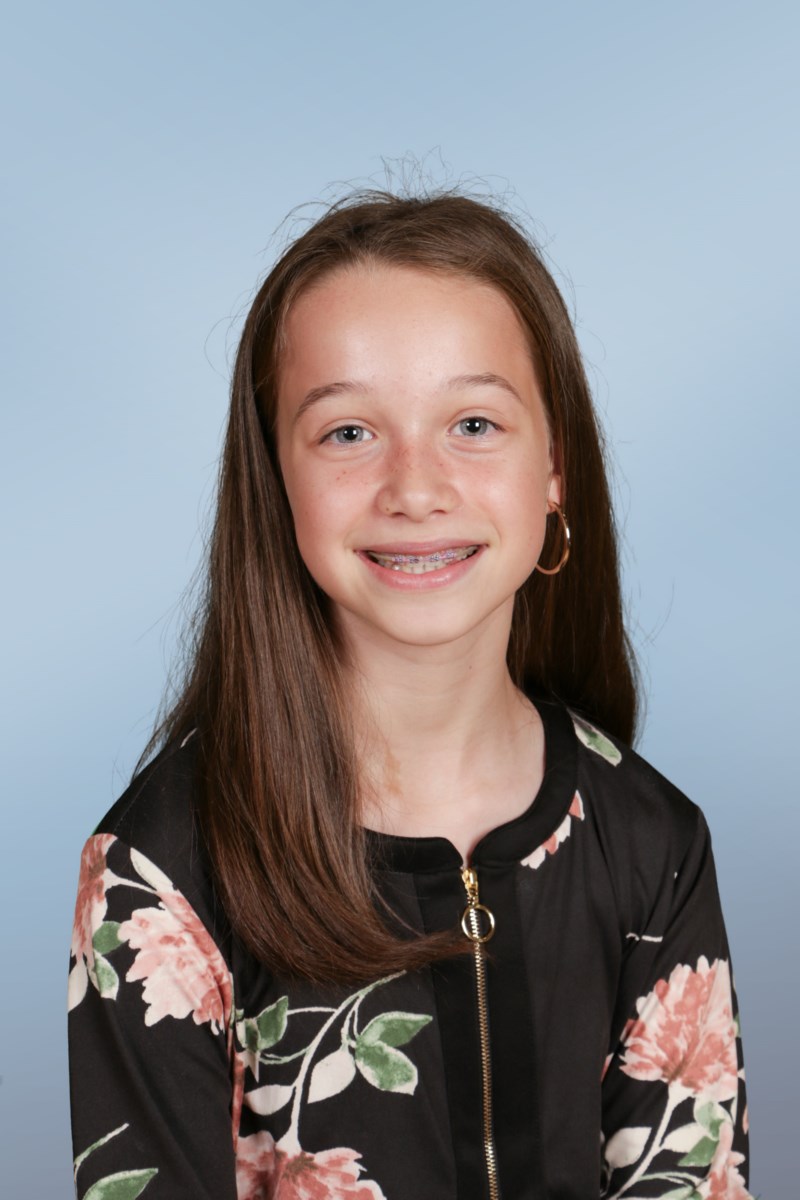 Twelve-year-old Reanna Gottfried from Bradford was one of 26 winners across Canada featured in a national recipe contest hosted by Kid Food Nation (KFN) with her dish – Meatless Tex-Mex Soup.
This is KFN's fourth annual recipe contest where kids aged seven to 13 across the country were asked to submit an original, healthy recipe that highlighted their culture or Canadian pride. Out of hundreds of recipe submissions, judges selected 26 winning recipes which were published in KFN's 4th Volume Cookbook (now available for purchase).
Gottfried heard about the contest on TV. With help from her mother (Katarina), the two submitted a recipe that Gottfried had cooked for her family – the Meatless Tex-Mex soup, a meal that resembles a chili.
"I like eating chili and my family likes it too, so I wanted to make a dish my whole family would like," shares Gottfried. "[And] I thought everyone else would like it too!"
Gottfried has always been interested in cooking and started practicing recipes at the beginning of 2020. She credits her mom for inspiring her to cook, and focuses on making healthy, homemade meals from scratch.
"The recipe is special because it is a healthy, homemade meal that everyone can enjoy. I came up with the idea because I like chili," notes Gottfried.
Although Gottfried and her family will eat meat, they concentrate on mostly lean white meats (chicken) and occasionally will eat grass-fed beef, but primarily focus on more plant-based dishes.
Gottfried's winning dish incorporates a variety of beans including red and white kidney beans, cannellini (or romano) beans, with tomato sauce, corn, mushrooms, garlic, onion, celery, bell peppers, and, of course, chili powder, paprika, and ground cumin. The colourful dish is then topped with shredded cheese, diced avocado, sour cream, and freshly chopped cilantro.
"I thought it was great!" expresses mom Katarina. "It teaches the kids how to make healthy dishes… I'm very happy for her [and] excited she won."
Each winner received a prize package in the mail that included a tablet, culinary tools, a winner certificate, a custom KFN chef jacket and apron, and a copy of the KFN cookbook which features all 26 of the winning recipes.
In addition to the prize pack, select winners were invited to join renowned Chef Lynn Crawford in a virtual cooking class utilizing the tablets the winners received.
Crawford is a Canadian trained chef who is well known for her appearances on the Food Network show 'Restaurant Makeover'. She also appeared on the hit TV show 'Iron Chef America' where she battled against Iron Chef Bobby Flay.
The virtual cooking class lasted three hours where Gottfried made a pumpkin puree macaroni and cheese dish with instructions from Crawford.
"It was a great experience because [Lynn] is a very appreciated chef and famous," expresses Gottfried.
The Kid Food Nation contest was part of a program run at Boys and Girls Clubs across the country in partnership with President's Choice Children's Charity and Corus Entertainment. The program is funded by the Government of Canada and is a nationwide movement that teaches kids cooking skills and encourages them to get excited about healthy food, giving them the tools to live a healthier, happier life.
Gottfried says she enjoys cooking fried chicken and homemade fries but her real passion is baking and decorating cakes and cookies.
"I'm actually thinking about being a baker when I get older," comments Gottfried. "I like cooking and baking, but I like baking better – chocolate chip and gingerbread [cookies] are my favourite."
Congratulations Reanna Gottfried on your winning recipe!
Published at Fri, 01 Jan 2021 23:30:00 +0000