New Food Delivery Platform Finds Funding, Eyes Expansion – GlobeSt.com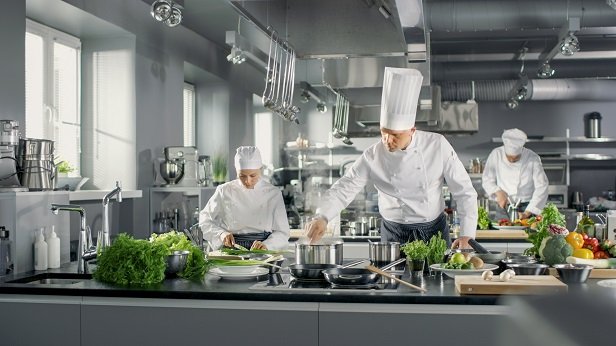 A new group has announced the closing of a $7.3 million seed funding round to capitalize on the food delivery trend.
Crave Hospitality Group plans to use the funding to build pre-opening teams for four Crave Collective facilities opening in 2021 and 10 more in 2022. Locations include Salt Lake City and Provo, Utah; the Dallas-Fort Worth metroplex; Mesa and Chandler, Az.; and Denver, Col. Crave Hospitality Group opened its first Crave Collective in Boise in November.
Crave features four concepts from award-winning chef and restaurateur Michael Mina including Mac 'n Cue by International Smoke. Other concepts include Mérité Bakeshop by Lincoln Carson and Tony G's by Tony Gemignani. Nearly all of its restaurant partners will grow with Crave as it opens new locations.
"We are a hospitality-focused company powered by a proprietary technology suite, order bundling across our multiple restaurant partners, and a dedicated fleet of employee-drivers who power the customer experience much the same way a waiter or waitress would do in a restaurant," Crave Co-Founder Devin Wade said in a press release.
Venture capital firm StageDotO led the round of funding. Meridian, ID-based investment firm, real estate developer Capital Eleven and undisclosed individual investors were among the other contributors.
"We are excited to scale this concept across the country," says Mike Self, General Partner of StageDotO Ventures in a press release. "Consumer demand for restaurant delivery has been rapidly growing for the past five years with the pandemic only accelerating this trend and expanding the customer base."
As food delivery has taken off during the pandemic, different platforms are expanding. Some believe they are the next disruptive model.
For instance, Technomic, a management consulting firm for the foodservice business, projects that sales from ghost kitchens will rise by a projected 25% each year for the next five years in the US, according to Restaurant Business Online. Eventually, they'll hit an estimated $300 million in yearly sales.
Jonathan Needell, president and chief investment officer of KIMC, is also among those who think ghost kitchens are here to stay.
"I know a lot of restaurant owners," Needell tells GlobeSt.com. "These are people that have 100 locations and even more. We've done a lot of deals with tenants like that, and we know them really well."
Other observers believe they may be a flash in the pan. Dan Rowe, founder and CEO of Fransmart, believes that ghost kitchens will likely follow the 80/20 rule. "Eighty percent will fail, and 20 percent will succeed — but only those that enlist a brand with a soul to join their facility," he writes in Entrepreneur. "There will be too many ghost kitchens — and too many without a reputation backing them — to make it."
Published at Tue, 29 Dec 2020 12:05:43 +0000