Hundreds of Teller County kids go holiday shopping with a hero – Colorado Springs Gazette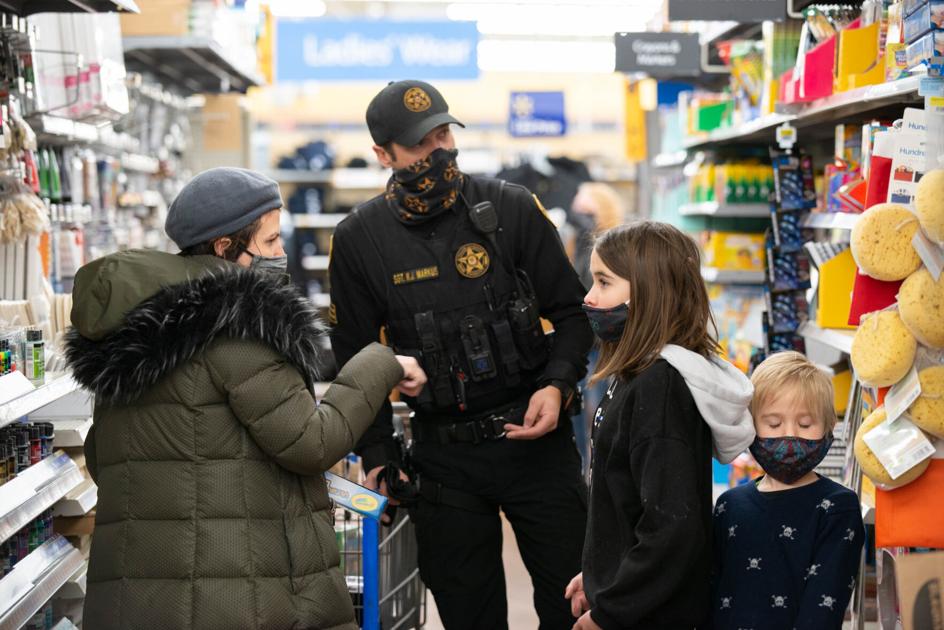 By Pat Hill
pat.hill@ pikespeaknewspapers.com
A little snow and the coronavirus did not stop the annual Shop with a Hero event that began Dec. 11 in Woodland Park.
Sponsored by the Teller County Honorary Deputy Sheriff Association, the three-day event took off with breakfast provided by the Woodland Park McDonald's. From there, 400 children from area schools went shopping with a hero, aka a first responder, at the Woodland Park Walmart — in a socially-distant/masked event.
The kids had their choice of toys, clothes and gifts — all free for them. To say thanks to the first responders, the children made posters of appreciation for their shopping partners.
The heroes represented the Teller County Sheriff's Office, Woodland Park Police Department, Green Mountain Falls Marshal, fire departments from Northeast Teller County, Divide and Four Mile Fire, area emergency medical technicians, Park County Police Department and Teller County Search and Rescue.
Published at Mon, 28 Dec 2020 07:00:00 +0000