Falls Church shopping center to undergo makeover starting next month – Tysons Reporter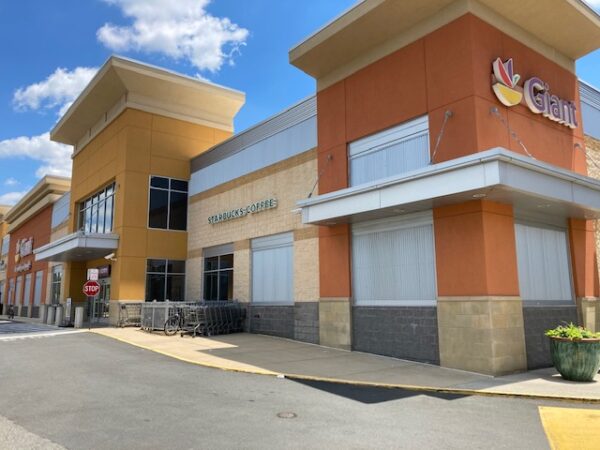 The sweeping overhaul of Falls Church shopping center Graham Park Plaza (7263 Arlington Blvd.) should be starting next month, with the aging strip-mall undergoing a substantial facelift to keep up with nearby development plans.
According to a spokesperson for the project, the renovation will include updates to the shopping center's facade, new signage, better landscaping, decorative lighting, and new outdoor amenities. The renovation was spurred on by a new townhouse development that is currently under construction next door.
The renovation will tie the 132,000-square-foot shopping center more closely with the 177 townhomes that are being built on the western part of the property, which will also get a public park and infrastructure improvements, like new sidewalks and paths connecting the residential and commercial components of the site.
Graham Park Plaza is anchored by a Giant Food and features a handful of other stores, like a deli and a Verizon store.
The renovation is scheduled to be completed by the "holiday season" later this year.
Published at Tue, 29 Jun 2021 15:00:49 +0000