Covid: Cardiff health board plea for critical care help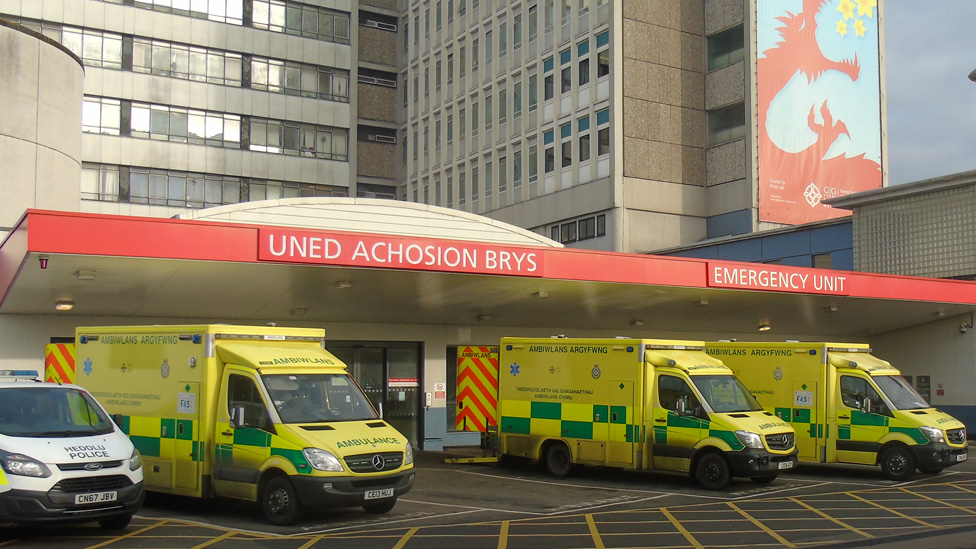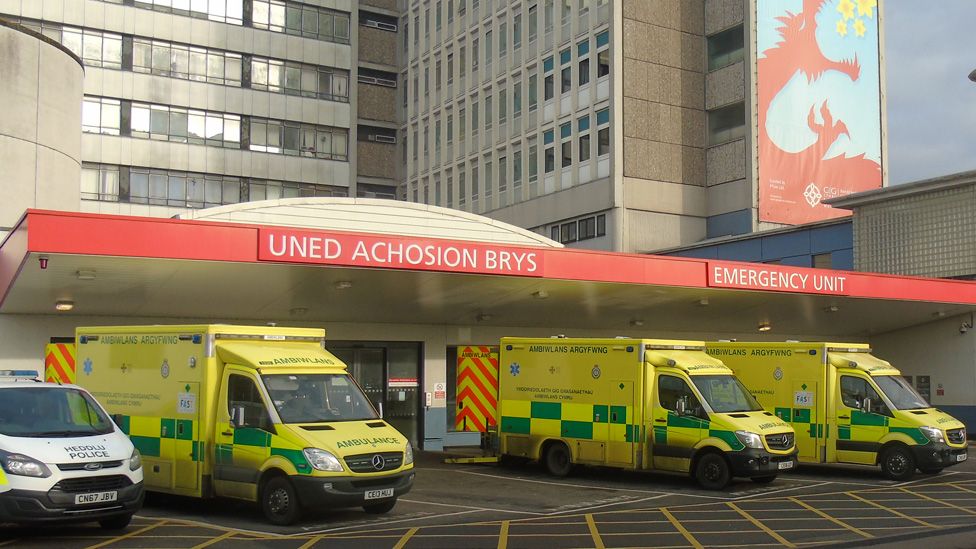 An urgent appeal for specialist help caring for coronavirus patients has been made by the health board running Wales' largest hospital.
Cardiff and Vale health board, which runs University Hospital of Wales, has asked for assistance in its critical care department.
It said it needed help from people with experience in
"proning" patients.
Welsh Government figures show the board ran out of intensive care beds on 20 December.
A day later, First Minister Mark Drakeford said NHS staff were "stretched to their limit" with Wales' hospitals dealing with more than 2,300 Covid patients.


The health board tweeted the plea at about 21:15 GMT on 26 December and it has been widely shared online.
"Our critical care department is urgently looking for assistance from medical students or other staff groups who have previously supported with proning patients," it said.
Wales' hospitals see 2,500 Covid infections
How many people have died with Covid in Wales?
Q&A: What has changed as Wales locks down?
Proning involves turning patients on to their front to increase the oxygen supply to the lungs.
On Boxing Day, Public Health Wales (PHW) reported a further 35 deaths and 2,237 new coronavirus cases across the country.
However, it warned figures would be higher as it did not report cases on Christmas Day.
Wales brought forward its level four national lockdown by eight days to start on 20 December.
Published at Sun, 27 Dec 2020 10:53:44 +0000