Covid: Boxing Day sales expected to plummet amid pandemic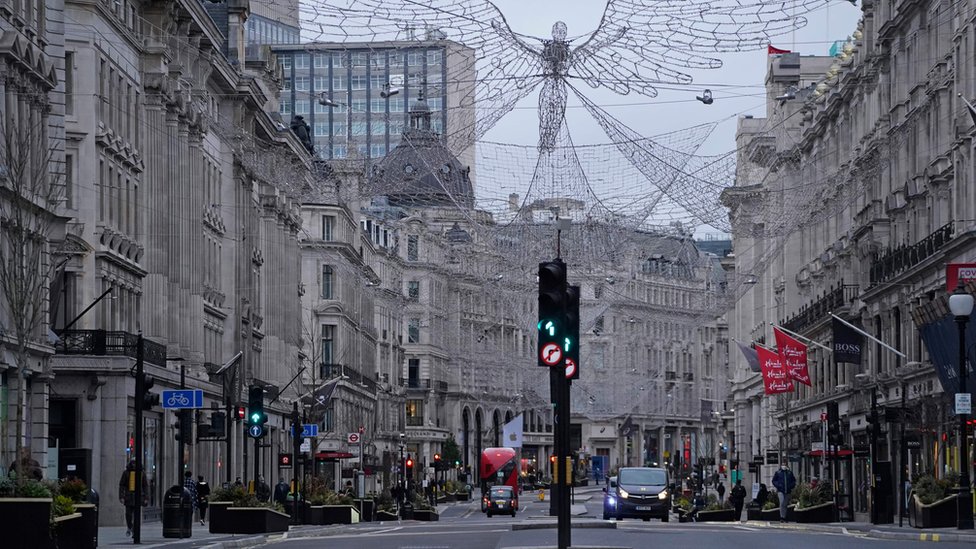 Boxing Day sales are expected to plummet after Covid-19 restrictions meant shops in many areas were forced to stay closed.
By midday, footfall was down 60% across the UK compared with last year, according to experts Springboard.
Analysts said footfall had dropped even where other retailers could open.
National lockdowns in Wales and Northern Ireland, as well as most of mainland Scotland being placed into its own level four restrictions, meant non-essential stores are forced to be closed on what is traditionally a big day in the retail calendar.
Footfall in tier four regions of England fell by 77.3% compared with last year, and even in tier two and three areas where shops are open, footfall was down by 38.2% and 42.4% respectively, according to Springboard, which analyses customer activity in stores.
An estimated £2.7bn will be spent by UK shoppers by the end of 26 December, with each consumer planning to spend an average of £162 online, according to research from Barclaycard, down from last year's projection of spending an average of £186 each and a total of £3.7bn.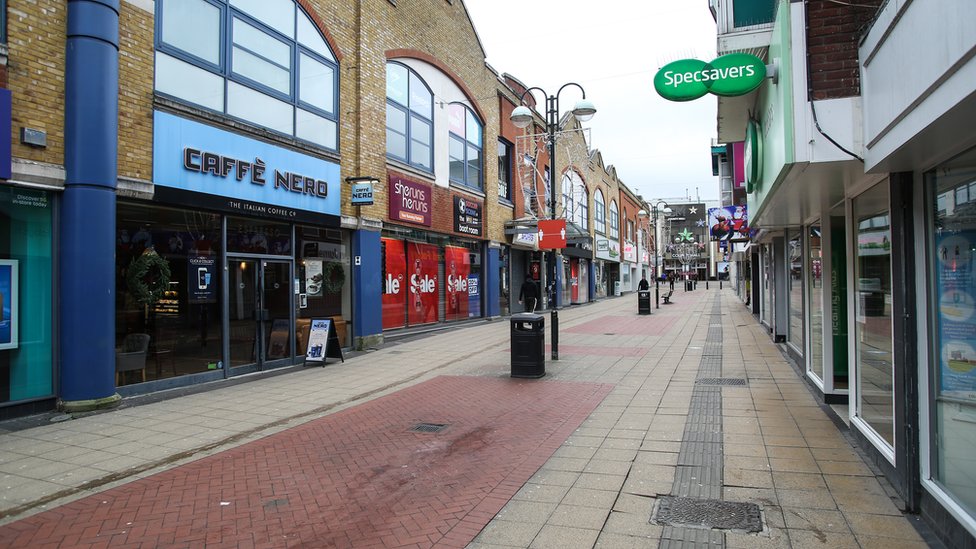 Jace Tyrrell, chief executive of the New West End Company which represents 600 retail and leisure businesses in the capital, described the scenes as "heartbreaking", with the London district empty on Boxing Day for the first time since 1871.
Mr Tyrrell said the days around Christmas are usually "the key golden period" for sales but tier four restrictions have had a "huge impact".
He said coronavirus had cost the West End 80% of its usual year-on-year sales, with £2bn forecast to be lost during the Christmas period.
Diane Wehrle, insights director at Springboard, said while the losses from reduced footfall will be offset a little by virtual "comfort-buying", for the majority of retailers "the sales they get online are much smaller than what they get in-store".
Published at Sat, 26 Dec 2020 19:09:01 +0000