Covid: Food bank stockpiling for no-deal Brexit and end of furlough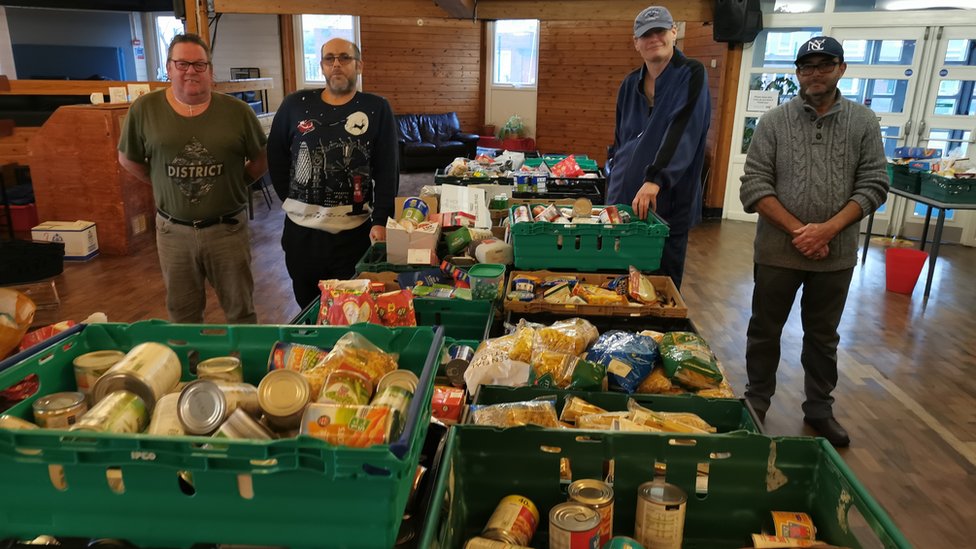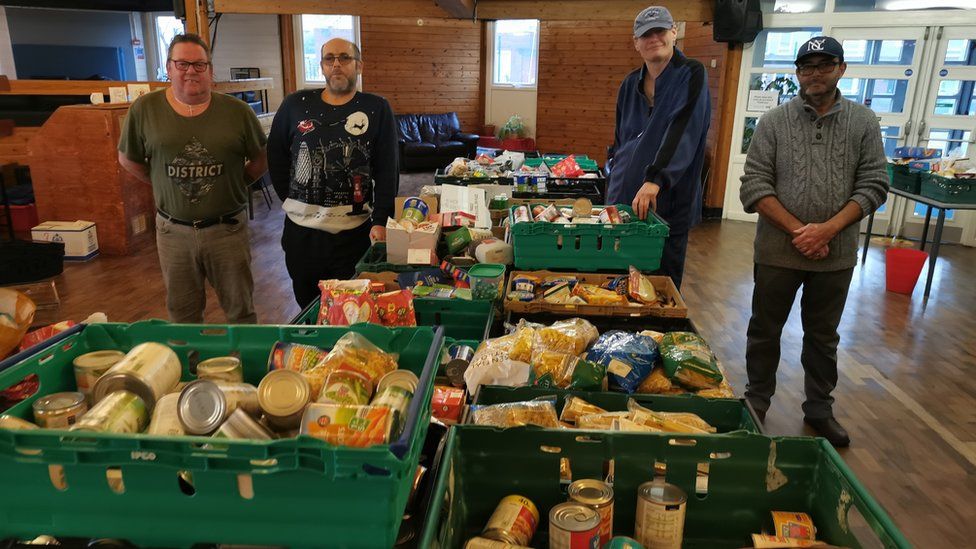 A food bank is stockpiling food in anticipation of a surge in demand caused by the furlough scheme ending and a potential no-deal Brexit.
Before the first national lockdown in March, Spires Foodbank in Sheffield served about 30 people a week,
Now it has 250 weekly users and manager Andru Keel says they are "bringing in more storage units" to cope with demand for tinned and dried goods.
The government said it had provided money to support food aid charities.
Mr Keel said the charity, based in the Arbourthorne area, had struggled at the height of the pandemic "when the numbers went through the roof".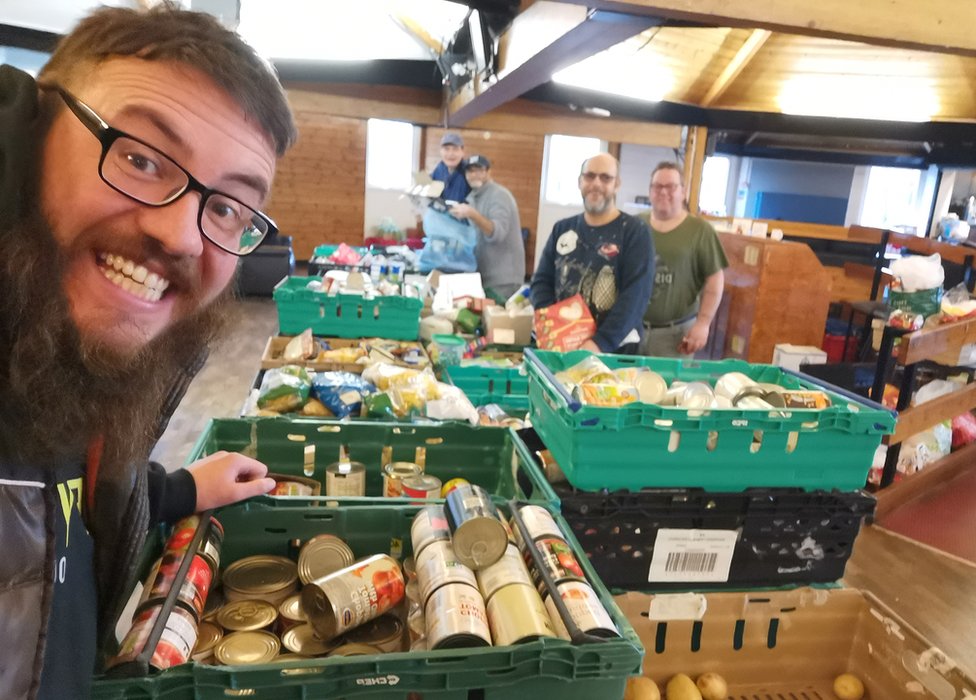 The number of users increased by more than 1,000% during the first lockdown, he said, with weekly donations from the council and private donors helping to plug the shortage.
"Despite seeing a reduction in people needing the food bank since the first lockdown, we are still 700% busier than before Covid hit," he said.
"I think there's a fear of the unknown with no-deal Brexit and furlough ending.
"We don't think it's going to get better, we think it will get worse."
Mr Keel said this was the first year the food bank was being supported "100% by donations" with supermarkets and local businesses partnering with the charity.


'Every little bit helps'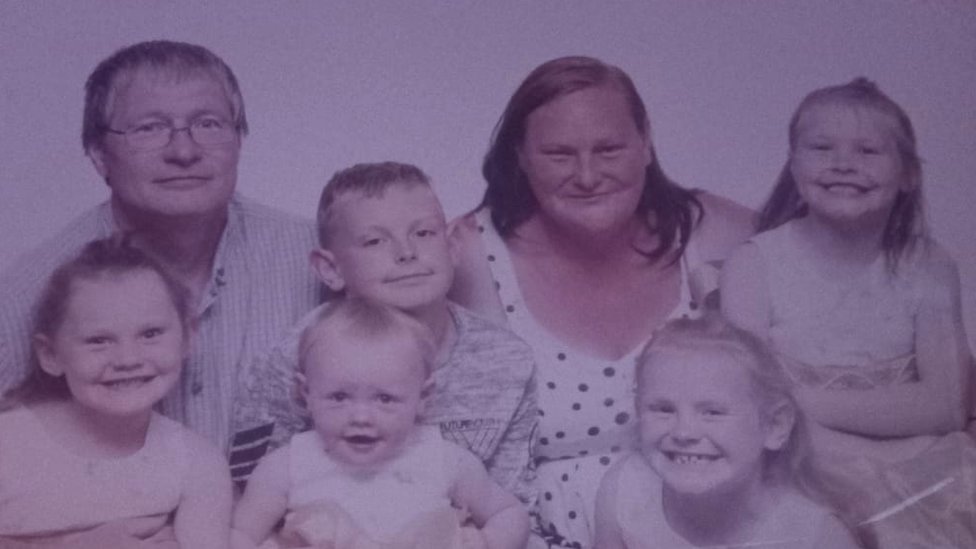 Jessica Hodson, 34, and her partner Neil Thompson, from Bridlington, have been using a food bank for seven years.
The couple have five children and first sought help from The Hinge when Neil became unemployed.
"It was embarrassing at first because we don't normally ask for help, but now we go in and we are grateful and thankful. Every little bit helps," said Mr Thompson, 56, who currently works at a nearby food factory.
"Without it we would be struggling. We'd probably have ended up not paying some of the bills or delaying the payments so that the kids can eat."
The family usually make a twice-monthly visit to the food bank but at the height of the pandemic, this increased to three times a month.
With fears of a no-deal Brexit, a third Coronavirus wave and potential job losses when the furlough scheme ends, the couple said they were concerned about future pressures on the food bank.
"We are dreading it a little bit, that we won't be able to get anything," added Ms Hodson.


Natalie Taylor-Robinson, of the East Riding Food Poverty Alliance (ERFPA), said the nine food banks it represents were "panicking" about the threat of a no-deal Brexit and the end of furlough in April.
She said there had been "a dramatic increase in demand" with three food banks being set up in the East Riding "specifically due to Covid".
The East Yorkshire Foodbank, in Beverley, fed 6,000 people between April and November, compared with 2,200 in the same period last year, she said.
Job losses, a fall in household incomes and people being required to shield or self-isolate had fuelled the surge in users, added Ms Taylor-Robinson.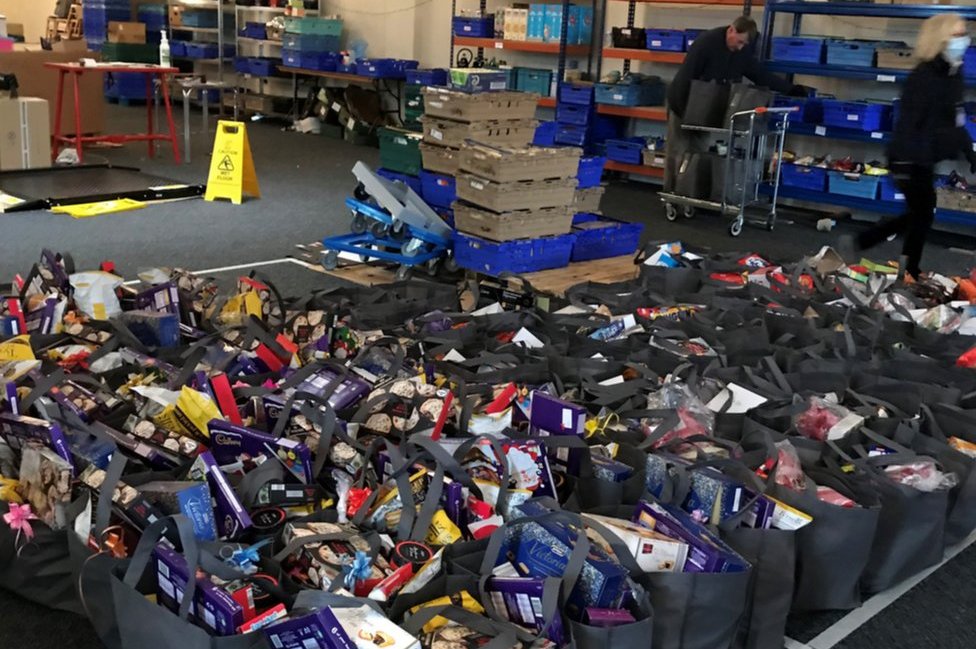 The Department for Work and Pensions said it had provided a £400m package of "support for this winter and beyond, including £170m to help families stay warm and well fed" and money to support food aid charities.


Published at Thu, 24 Dec 2020 00:13:57 +0000