40 Best Christmas Gift Ideas for Teens (on Every Budget)
Teens are a tricky group to buy for. They're the first to latch onto the latest trends. And thanks to the rapidly shifting influence of social media, their tastes change faster than you can make a shopping list. It's enough to make even the savviest of grown-ups nervous about choosing the right gift — even if your teen has told you exactly what they want.
Teens are the arbiters of pop culture. So buying for teenagers means getting clued in to the latest trends. That can be a daunting task for grown-ups who've never even heard of some of the things their teens like.
But with this list of trendy ideas — ranging from electronics to decor to entertainment — you're sure to find something to thrill the teen on your list, no matter your holiday budget.
Best Christmas Gift Ideas for Teens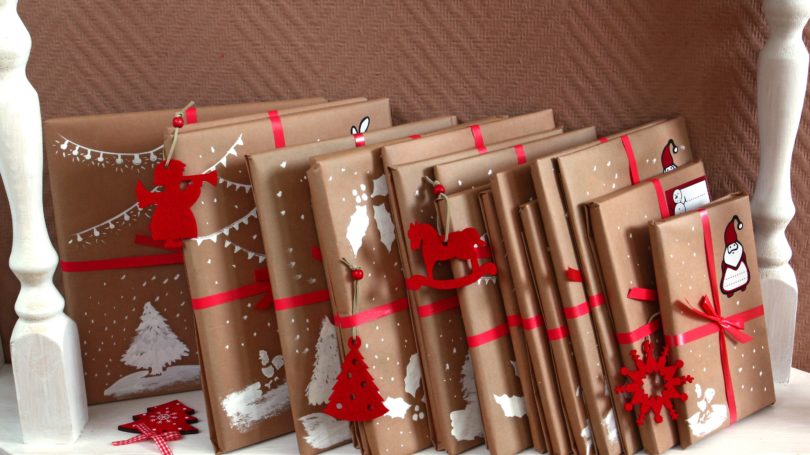 When it comes to shopping for a teen, it's all about the cool factor. But if you're not up on the latest trends, no worries. That's where online gift lists come in.
Christmas Gift Ideas Under $20
You don't have to spend a lot to wow a teen. From books to games to low-cost tech, $20 or less affords you plenty of teen-approved options. Plus, if you need any stocking stuffers, many of these options are the perfect size.
1. Trendy Books
In 2018, Time magazine reported that while the percentage of teenagers who read for pleasure was dropping, as many as two-thirds still enjoyed reading. That means most teenagers don't think books are lame gifts. And a popular book can even sway reluctant readers to dive in. And that's crucial. Stats compiled by Book Riot show students proficient in reading are five times more likely to graduate high school. Plus, you'll impress them with your pop culture knowledge.
The Netflix film series "To All the Boys I've Loved Before" is a teen phenomenon based on the first of a series of books by Jenny Han. They follow a girl whose private letters written to past crushes are stolen and mailed out. The second and third installments, "To All the Boys: P.S. I Still Love You" and "To All the Boys: Always and Forever, Lara Jean," continue the story. And you can get a box set of all three "To All the Boys I've Loved Before" books for under $20.
But there are many other novels currently popular with teens.
"Dash & Lily's Book of Dares" by Rachel Cohn and David Levithan is another romance turned into a brand-new Netflix series. This one has a Christmas theme and features a pair of teens anonymously swapping a journal full of mutual dares. Plus, the book was published in 2010, which means it might not have been on your teen's radar until now.
The Nicola Yoon boxed set is a pair of love stories. Like the film, "The Sun Is Also a Star" tells the story of a girl whose family is about to be deported to Jamaica. She falls in love with a boy who seems to be brought by fate. And "Everything, Everything" is about Maddy, a girl allergic to the outside world, and Olly, who moves in next door.
"The Sea Witch" by Sarah Henning tells the origin story of one of the ocean's most iconic villains — from her point of view.
"Gone" by Michael Grant is about the mysterious disappearance of everyone over the age of 15 and the boys who are left behind to deal with the supernatural cause.
"The Enemy" by Charlie Higson is about a group of kids who take refuge in Buckingham palace while fleeing a zombie infestation.
"I Am Number Four" by Pittacus Lore is about nine teens from another planet who come to Earth to develop their powers before they fight to take back their world from a destructive alien race.
"The Maze Runner" by James Dashner is about a group of teens who don't remember their past and are locked in a maze with nightmarish creatures they must escape.
If you're not sure what to buy, go with a subscription to Scribd. If you include the free trial, teens will get three months of unlimited e-books and audiobooks for under $20.
2. A Fanny Pack
Those of us who grew up in the 1990s may be shocked that fanny packs are back in vogue, but they are indeed trendy again — with both teen boys and girls. After all, what's not to love? They let you carry your stuff hands-free but still travel light. Plus, today's teens often wear them as a cross-body bag. And they come in a range of fun and funky colors, patterns, fabrics, and shapes that are a hit with teens, including fanny packs with geometric designs, holographic fanny packs, glitter fanny packs, fanny packs in neon colors, and — of course — fanny packs in solid colors for teens who prefer a more understated look.
3. Hair Scrunchies
Like the fanny pack, hair scrunchies are enjoying a comeback. For teens, velvet is the go-to fabric of choice. So set them up with a vast supply of 60 velvet hair scrunchies to ensure they never run out, even if they misplace a few.
4. A Waterproof Bluetooth Speaker
If you're buying for a teen who loves to listen to music, set them up with a water-resistant speaker so they can jam to their favorite tunes while in the shower or at the pool. The Soundbot SB510 shower speaker is waterproof and wireless and sticks to the shower wall via a suction cup. It's also easily portable, so they can take it anywhere — the pool, beach, park, backyard, or their bedroom. Even better, teens can take phone calls using its built-in mic.
5. Bedroom Lights
According to a 2019 survey of teens by The Strategist, string lights are the most popular and beloved room decor. If they have a smartphone, upgrade their fairy lights with a set that connects to an app on their phone. Using Bluetooth technology, Abtong fairy lights with music mode sync with your teen's music and change color along with the beat. Overall, there are 16 million color combinations and 29 modes.
Or get them a set of photo clip string lights, which allow them to showcase their printed photos while adding a warm glow to their rooms with LED lights.
Better yet, combine the best of both worlds with a cinematic light box. It comes with space to display a row of instant photos and a letter board to display a custom message using the included letter, character, and symbol tiles — and everything is backlit with 16 LEDs.
6. A Fun Board or Card Game
Card games are an easy, readily available way to socialize. And since teens are typically never far from their phones, Game of Phones is one they can always play. It uses card prompts to challenge players to a scavenger hunt on their phones — like searching for photos and Google images. The fastest and funniest get the win.
And you can't go wrong with a game that instructs players: "Build a Unicorn Army. Betray your friends. Unicorns are your friends now." Unstable Unicorns is a game about betrayal and destruction. Players collect over 20 unicorns to build their army. Meanwhile, they use their magic to mete revenge on other players while working to become the Righteous Ruler.
Or go with the Awkward Moments card game — because the teen years, after all, are just one awkward moment after another. This game comes loaded with cards featuring awkward moments, and the players have to decide how they'd handle the situation using their own cards. The judge of the round chooses which card wins, similar to Apples-to-Apples or Cards Against Humanity.
For an inexpensive board game teens will enjoy, try Yikerz magnetic board game. They'll get to challenge the forces of nature using magnets. The game requires them to strategically position their magnetic playing pieces on interconnecting game boards to avoid attracting other players' game pieces. The player with the least "attractions" wins. Players can position the boards in different configurations to increase the difficulty — the closer the game boards are to each other, the more challenging the game becomes.
7. An AirPods Case
Help them keep track of their tiny AirPods with the Elago AirPods Hang Case. This slim silicone case is attached to a keyring that easily clips to a backpack, fanny pack, or belt loop, reducing the chances your teen will lose their super-expensive earbuds.
8. A Set of Phone Camera Lenses
Upgrade an aspiring photographer or social media influencer's photo options with a Shuttermoon phone camera lens set. It comes with five lenses that clip onto virtually any smartphone. Plus, it gives your teen the ability to take professional-quality photos of all kinds with wide-angle, macro, and zoom lenses.
Or go with a rechargeable clip-on selfie light ring, which similarly clips onto any camera to expertly light your photos — making your selfies look just like a professional photographer took them.
9. A Journal
Journals are a place for teens to explore their thoughts and work through challenging emotions. They also help teens practice valuable writing skills, according to Very Well Family.
The "Wreck This Journal" by Keri Smith is a twist on this concept. It's full of unique doodles and prompts that encourage journalers to destroy the book creatively. Prompts include instructions to take their journal for a walk, poke holes in pages, rip pages, paint on pages, and even throw it. It encourages journalers to embrace their own creative processes — and, as a result, their individuality.
Likewise, the STMT DIY journaling set lets teens customize their own journal. This set comes with various stickers, bookmarks, papers, and frames, so they can be as creative as they want with their inner musings.
10. A Time Capsule
Combine the best of journaling and time capsules with the Letters to My Future Self kit. This letter-writing set includes 12 prompts that invite them to write down specific reflections they'll be able to look back on in the years to come. The kit gives your teen's future self the chance to look back on how far they've come.
---
Christmas Gift Ideas From $21 – $50
If you have more to spend, this budget range opens you up to a bunch of fun tech gifts — like Bluetooth-connected turntables, smart speakers, and even VR gaming sets. Or you can opt for gifts that let teens express their personal style or interests.
11. A Space-Age Notebook
Today's socially conscious digital natives don't need an old-school notebook from yesteryear. So upgrade them to a Rocketbook from Everlast. The Rocketbook features 36 pages that wipe clean with the swipe of a cloth if you use Pilot Frixion pens (one included), markers, and highlighters. They're infinitely reusable, so no trees are wasted — perfect for the eco-conscious teen.
Even cooler, your teen's handwritten notes are uploadable to Google Drive, Dropbox, Evernote, Box, OneNote, Slack, iCloud, or email through an app on their smartphone. Once uploaded, they can use Rocketbook's smart technology to search their notes. This notebook won't make homework any more fun, but it could make it just a little more bearable.
12. Beauty & Styling Tools
A gift of hairstyling or makeup tools lets teens try out the latest style trends. The Revlon one-step hair dryer and volumizer gives a salon-style blowout in minutes. For a more traditional blow-dryer, go with the Revlon 1875W infrared hair dryer, which outperforms the much pricier Dyson, according to testing by Reviewed. A flat iron or curling wand is also a great pick for teens, as it lets them experiment with a range of different looks.
Makeup trends constantly flood your teen's feeds on Facebook, Instagram, Twitter, and Snapchat. But buying all the eye shadows, blushes, lipsticks, glosses, and pencils to keep up with them is likely beyond their meager funds. But a massive professional makeup kit filled with every color and brush will keep them stocked for a while. And the Shany carry-all trunk makeup set packs it all into a chic case.
If your teen is new to wearing makeup, they'll appreciate a starter kit like The Makeup Set by Glossier. This trio of mascara, brow pomade, and cheek stain is enough to let them experiment with a few essentials while still feeling glam.
Alternatively, a lighted vanity mirror with natural LED lights will help them perfect their makeup or skin care routine.
13. An Album or Record Player
Everything old is new again. Despite living in an age with easy access to unlimited streaming music, interest in vinyl is surging among Gen Z. According to the research firm MusicWatch, half of all record buyers are under the age of 25. And although record sales account for only 11% of all music sales, according to Neilson, their growth rate is outpacing digital downloads. Miriam Linna, president of independent record label Norton Records, told CNBC she believes the reason for the interest is the desire to have the personal feel of a physical artifact.
If your teen wants to get in on this trend, set them up with a Bluetooth-enabled record player, like the vintage-inspired suitcase turntable from Victrola. It lets teens stream their digital music in addition to playing records. Plus, it's portable and comes in a wide range of stylish colors.
Or invest in a trendy new album like BTS's "Map of the Soul: Persona 7." According to Seventeen, it's one of the most anticipated albums of 2020. Unfortunately, the vinyl record is sold out, so you'll have to go with a CD — although you might be able to snag the vinyl on eBay.
Alternatively, go with Taylor Swift. She remains perennially popular with both teens and adults. Plus, she dropped a new album in 2020 titled "Folklore." If the vinyl album is out of your price range, opt for the CD version.
If you're still not sure what to get, opt for a gift box from Vnyl. The Trio gift box contains three records curated just for them.
14. A Recipe Kit
Recipe kits are great for teens interested in experimenting in the kitchen. The kits provide the necessary ingredients and instructions and let teens practice their skills and try out new flavors.
For teens who enjoy baking, try a make-your-own-fortune cookies kit, which includes the essential ingredients required to whip up a batch of 40 fortune cookies, complete with 60 prewritten messages.
Or go with a trendier pick, like the KTeas bubble tea kit, which comes with everything they need, minus the milk, to make two delicious flavors of Taiwanese bubble tea at home. You can also introduce them to trendy Japanese cuisine with a mochi ice cream kit. It contains all the necessary ingredients, minus the ice cream, to make chewy, creamy, delicious mochi ice cream balls.
And if you have room left in your budget, pair the gift with a copy of "The Complete Cookbook for Teens" by Julee Morrison, which can help them perfect their kitchen skills.
15. An Insulated Water Bottle
Insulated water bottles keep athletic teens hydrated and their beverages cold. The Coldest Water Bottle keeps drinks cold for an impressive 36 hours. Plus, it fits easily into a bike holder and features a rubber grip to keep it from slipping from sweaty hands.
A sticker-covered insulated Hydro Flask is the essential accessory of VSCO kids. The term, originally "VSCO girl," refers to a trendy subculture among Gen Z that follows laid-back fashion choices popular on social media. It's unquestionably pricey for a basic water bottle, even if it does keep beverages cold for 24 hours and hot for 12. But if your teen is into this trend, they'll be thrilled to have one of their own.
16. A Fun & Functional Phone Case
A fashionable phone case lets your teen showcase their personal style with a device they take everywhere. Even better, a shockproof case strikes a balance between fun and functional, ensuring the screen doesn't shatter if they drop their phone.
Case-Mate cases for Samsung Galaxy and iPhone feature 10-foot drop protection, flexible grip sides for slip resistance, an anti-scratch coating, wireless charging compatibility, and a lifetime warranty. They come in various designs, including some with fun textures and varying degrees of glitter, and even have specialty cases for functional protection. For example, if they like taking pictures, go with the LuMee Duo selfie phone case. The protective case features a built-in light around it to brighten their selfies and make them look just like a pro photographed them. It's compatible with a range of phones and comes in a variety of colors and patterns.
Or opt for the gold standard in phone protection — an Otterbox. Not solely utilitarian, Otterbox makes cases for "Star Wars" and Marvel fans and even has a line with built-in PopSockets. Plus, they make cases for the most popular phone brands, including Samsung, Google, and Apple.
17. A Multifunction Device Charger
Make sure your teen is always able to phone home with an Anker PowerCore two-in-one charger. This charger is a backup battery that also plugs into any wall outlet when it needs its own recharging. Plus, it provides connections for charging up to three devices at once.
For teens who always like to look their best, opt for the dual functionality of the Pearl compact mirror charger. This compact features two mirrors — one regular and one magnifying — that illuminate with LED lights so teens can check their makeup or hair on the go. It also has a USB port for charging a phone and comes in a sleek, sophisticated shell.
And while not exactly multifunction, the Rapid X USB car charger is multi-charge, allowing teens to rapidly power up five devices at once. And it comes in a bunch of fun colors.
Or for teens with multiple devices, the Elago charging station can charge an iPhone, AirPods, and an Apple Watch simultaneously.
18. A Smart Speaker
An Alexa-enabled smart speaker, like the newest Echo Dot, lets teens stream their Spotify playlists and get the weather and news updates. And it can answer just about any question a teen can ask. It also allows for making hands-free phone calls and can even help teens get out of bed in the morning by playing their favorite tunes.
19. A Racing Set
Get teens who still enjoy playing with toys something that speaks to their inner child without making them feel like one. The Fast & Furious Edition of Anki Overdrive lets them race cars from one of their favorite movie series. These iOS- and Android-enabled cars bring together technology and car racing, allowing them to pit Dom's Charger against Hobbs' MXT on eight different tracks for the ultimate face-off.
20. A Virtual Reality Headset for Their Phone
Believe it or not, virtual reality (VR) headsets under $50 exist. Thanks to significant advancements in technology, today's kids get to experience gaming on a whole new level using their iOS or Android smartphone with a Merge VR Headset.
Even better, the Merge system features dozens of educational apps — so many they market it to teachers as a way to enhance their lesson plans. Teens can walk with dinosaurs, explore the universe, or take virtual field trips, making this a gift parents and relatives can feel good about giving. And it's an ideal buy for any parents home-schooling their kids during the pandemic.
---
Christmas Gift Ideas From $51 – $100
In this price range, you can afford a few higher-end items, like trendy fashion, customized tech, and even an instant-print camera.
21. A Snazzy Pair of Sneakers
Classic white sneakers are a beloved fashion trend among today's teenagers. They go with everything, they're super-comfy, and they look stylish. But you can't get away with buying a fashion-conscious teen just any pair. So get them the Air Force 1 sneaker from Nike — the top most-coveted. You can snag this design for either women or men for under $100.
Alternatively, get them a pair of black-and-white-checkered Vans. These easy-wear slip-ons are comfortable, and the checkered pattern is very on-trend. Or put a quirky spin on it with a rose-and-leopard print overlaying the basic checkerboard pattern.
22. A Fashion or Beauty Subscription
While younger kids are prone to turn their noses up at a gift of clothes, fashion-forward teens appreciate them. Gift cards are the traditional standby for gift-givers who don't know what teens want. But today's subscription services are an even cooler option. They give teens the chance to try out several new styles, all carefully curated by their own personal shopper-stylist.
For teen girls, go with the Wantable Style Edit. She'll get five to seven apparel and accessory pieces selected to suit her style, all featuring the hottest trends and premium brands. Plus, she can keep what she wants and send back the rest. And you can set a budget before anything ships.
For teen boys, go with Styled by PacSun. PacSun's stylists will curate looks just for them from a range of the trendiest brands. You can choose from three membership levels, including everyday items, more stylish looks, and clothes from top brands with anywhere from three to seven garments depending on the membership level.
23. Timeless Jewelry
A gold or silver necklace featuring their name in script is a classic piece that never goes out of style. In this budget range, you can choose from sterling silver, 18-karat gold plating, or rose gold plating, plus four different chain lengths.
Or go with an equally classic 18-karat gold bar necklace that's engravable on all sides with your choice of meaningful dates, coordinates, and names or other symbols and phrases.
24. A Video Game
For teens who love to play video games, few gifts are more appreciated than a new one. Top picks for teens include:
Spider-Man: Miles Morales. Marvel's Spider-Man game has gotten an upgrade, complete with a new protagonist. Instead of Peter Parker, this version features his successor, Miles Morales, who has powers Peter doesn't — including bio-electric venom blast attacks and camouflage abilities. Note this game is a PlayStation exclusive, so your teen must have one to play it.
Assassin's Creed Valhalla. Past versions have left trails of bodies across Italy, France, America, and Ancient Greece. This year, Assassin's Creed gets a Norse makeover, and your teen gets to play the role of a 9th-century Viking raider waging war against the Saxons.
Call of Duty: Black Ops Cold War. The latest version of the popular Call of Duty game drops your teen into the Cold War between the U.S. and Soviet Union in the 1980s. Players battle in East Berlin, Vietnam, Turkey, and the Soviet KGB headquarters as they follow the trail of a shadowy figure named Perseus who's on a mission to destabilize the global balance of power.
NBA 2K21. The latest edition of the NBA 2K basketball game dropped in September 2020. It lets your teen create their own player and take them through their basketball career or play as a general manager and take their team through a realistic simulation of the NBA. And they can even build their team from scratch using a wide range of current or former NBA stars or customize their own players.
25. A Customized Game Controller
If they're really into video games and have an Xbox, level up their gameplay with a game controller customized with their favorite colors or game decals. You can even get them a controller made to work seamlessly with their favorite game with the addition of game-specific buttons and functions.
If the teen on your list has a PlayStation and you have more room in your budget, have an Etsy designer like Odin Customs design your teen a personalized controller as unique as they are.
26. An Entire Year of Disney+
Disney's streaming service comes with 24/7 streaming access to Disney films plus Disney-owned properties, including Pixar, Marvel, "Star Wars," National Geographic, and 20th Century Fox.
Like other streaming services, Disney+ also has its own exclusive shows. Top faves include "The Mandalorian," the first-ever live-action "Star Wars" series, and the soon-to-be-released Marvel series "The Falcon and the Winter Soldier." Get an entire year of access for under $70.
27. A Sport Set
If you'd feel better about giving a gift that encourages less screen time, go with a fun sports game that requires physical activity. Pickleball is a fast-paced game that combines aspects of tennis, table tennis, and badminton. The Hathaway deluxe pickleball starter set contains everything they need to play, including the net, four paddles, four balls, and a convenient carrying bag. And if they discover they love the game, you've got another great gift for their birthday: super-cool pickleball paddles.
Or get teens outside with a Laser X set. This one comes with two blasters and receivers with a 200-foot range. Color lighting effects keep track of shots and hits, and an interactive voice coach gives tips and feedback during the game. And it's compatible with all other Laser X sets, so teens can build on their blaster stash to expand gameplay with friends.
28. A Telescope
Give amateur astronomers the ability to explore the universe and glimpse distant stars with their own eyes. The Gsyker travel telescope is simple to use and reasonably priced and features high-quality optics.
It's also a useful gift for the outdoorsy teen who enjoys hiking and camping. It folds to fit into a convenient included carrying bag, so they can take it with them wherever they go for a superior view of the stars at night and a close-up of wildlife during the day. It even makes an ideal gift for teens interested in photography. The telescope comes with a smartphone mount, so they can use their phones to take some amazing photographs.
29. An Instant-Print Camera
An instant-print camera gives teens immediate access to mementos to hang on their walls or give to friends. They're much like the Polaroids of the '70s and '80s, but with the superior sharp resolution of today's digital technology.
In fact, Polaroid — the pioneers of the industry — has developed the Polaroid Snap instant digital camera, a smaller, sleeker, updated version of its ancient cousin. The Snap lets teens take pictures and instantly print sticker-backed, 2-inch-by-3-inch high-resolution photos. It also digitally saves every image for easy storage or posting to social media. And it comes in a range of fun colors.
The Fujifilm Instax Mini 11 instant camera is another option popular with teens. It comes with similar features, including a variety of modes to account for indoor and outdoor environments. It also comes with a small selfie mirror to ensure proper framing. And if you opt for the camera bundle, it comes with several colored filters, extra photo paper, sticker frames, plastic frames, an album, clips and string for hanging photos, and a camera case with a strap.
30. A Smartphone Printer
For minimalist teens who'd rather not have one more device to carry around, a small photo printer like the Fujifilm Instax Mini Link smartphone printer connects wirelessly to their smartphone or Fujifilm digital camera using Bluetooth technology. It gives teens the ability to instantly print 2-inch-by-3-inch photos with a simple swipe on their phone. They can even print from videos or a friend's phone. And if they do need their printer on the go, it's portable.
Or check out the HP Sprocket Portable Photo Printer. It also connects wirelessly to devices using Bluetooth, and multiple devices can connect at once. Plus, it enables your teen to print 2-inch-by-3-inch sticker-backed photos instantly.
---
Christmas Gift Ideas Over $100
If you have a splurge-size budget for the teen on your list this year, get them a truly wow-worthy gift they're sure to use — like a new game system, computer, or even a smartphone.
31. A First Phone
According to experts interviewed by The New York Times, the best age to give kids a smartphone is between the ages of 12 and 14. In the end, though, it truly depends on kids' maturity level and ability to handle social media. All the experts agreed that the longer you wait, the safer. However, by the time kids are teens, the vast majority — 84%, according to a 2019 survey by Common Sense Media — own smartphones. So if you feel your teen is ready, a first phone is a gift sure to elicit a squeal.
Some of the hottest phones for teenagers include:
The Apple strong>iPhone 12. The iPhone is the gold standard of smartphones. But the latest Apple iPhone 12 is especially appealing to teens because of its new and improved dual-system camera that allows them to take both wide and ultra-wide photos in both day or night mode. It also boasts the best video quality of any smartphone. And the iPhone 12 is smaller, thinner, and lighter than other 5G phones, and features a shatter-resistant ceramic shield in lieu of regular glass, making the screen less likely to break if your teen drops it.
The Samsung Galaxy S20 Series. The Samsung Galaxy S20 and S20 Ultra also feature top-notch camera technology, with built-in pro-grade lenses, including an ultra-wide lens. Plus, the intelligent camera helps them take stunning photos by suggesting image compositions and automatically optimizing camera settings. And teens who plan to use their phones for gaming can take advantage of technology that reduces lag time and enhances performance, especially when paired with a 5G network.
The Google Pixel 5. The Google Pixel 5 is a third option with the features teens care about most — namely superior photo technology. As with the iPhone and Galaxy S20, the Pixel shoots color- and detail-rich photos, even in low-light conditions. Like the iPhone, it comes with a second lens, which gives photos pro-camera quality. And like the Samsung S20 series, it comes with photo assistance. Unlike the other two, those who opt for the Google Pixel get unlimited photo and video storage for a lifetime's worth of digital content.
If your teen's dream phone is still a bit too costly, note that once a brand comes out with a new model, the older models drop in price. You can save money by going back one or two versions. Your teen will still be able to run newer software and apps and get most of the bells and whistles — especially since new releases typically only have one or two new features.
32. Their Own Game System
Treat your avid gamer to their own system so they can play in the privacy of their room without having to endure pestering siblings. Perhaps more important, they can play games too mature for younger viewers without their younger siblings seeing something they shouldn't.
The game systems on most teens' wish lists include:
The Nintendo Switch Lite. You may already be familiar with the Nintendo Switch if you have one in your living room for family gameplay. The Nintendo Switch Lite lets them play independently with an easily portable handheld they can take anywhere, including their room, a friend's house, or on a family vacation. Plus, it comes in fun colors, so you can get one customized to their personal taste.
The PlayStation 5. The PlayStation is a classic choice, and the all-new PlayStation 5 comes with updated features. These include lightning-fast speed and stunning game graphics.
The Xbox Series X. Like the PlayStation, the Xbox has also released a brand-new console for 2020 — the Xbox Series X — designed for increased speed, performance, and graphics. The reason for choosing one over the other depends entirely on game preference, as there are some games made exclusively for certain systems. But if you're still not sure which to choose, visit USA Today for a head-to-head comparison.
The Oculus Quest 2. The latest VR gaming set from Oculus is the Oculus Quest 2. It's wireless, easy to use, and features a growing library of games that feel like immersive, transformative experiences — proving more than ever that VR is the wave of the future.
33. A Gaming Chair
Whether your teen spends hours playing video games or hours in front of their computer working on homework, a gaming chair has multiple benefits for their long-term health and comfort. A quality gaming chair helps maintain good posture, which prevents back and neck problems and improves circulation. Plus, many even have added features that enhance a player's gaming experience. For example, the X Rocker Pro Series H3 gaming chair comes equipped with four forward-facing speakers, subwoofers, and additional vibration motors for a completely immersive game experience. Plus, it folds for easy storage and is compatible with Xbox, PlayStation, Nintendo, and home theaters.
34. A Convertible Tablet-Laptop
Can't decide between a laptop and a tablet? Get the best of both worlds with a convertible device. The 360-degree hinge on the Acer Chromebook Spin 11 lets teens transform it from a laptop to a stand-up display, tent, or tablet. They can watch videos, play games, and experience enhanced picture detail in their face-to-face chats. And when it's time to do their homework, they can transform it back into a laptop.
35. A Drone
Drones let teens interested in filmmaking or aerial photography take stunning overhead shots they'd never capture with a regular camera. The Holy Stone HS720 takes superior-quality photos and comes with image stabilization for vibration-free photos and video. Plus, it includes some really cool features, like the ability to fly a programmed path; follow you wherever you go; and automatically return home if the battery is low, the signal is lost, or you press the return key. And its propellers fold inside its body for easy portability. Use the drone lighting kit of your choice from Lume Cube, and buy in bulk if you plan to give more than one drone or purchase one for yourself.
Or if your teen is more into play than aerial photography, get them the Star Wars Quadcopter X-wing. Your "Star Wars" fan will be able to fly an X-wing of their own, just like the heroes in the movies. Plus, in this budget range, you can afford a pair, including the TIE fighter version, which means you can battle them against each other using their laser tag-like fight mode. The drones keep track of the game stats, including how many hits each one landed and received.
36. An Alexa Speaker With High-End Sound Quality
While any Alexa-enabled speaker gives you access to the library of Alexa skills, the Sonos One smart speaker also comes with superior sound quality. Inside its compact body is a set of amplifiers and custom-built drivers tuned to the speaker's unique frame. So teens can play and control their music with simple voice commands while enjoying rich, clear sound.
37. High-End Headphones
A pair of wireless headphones lets teens listen privately while seamlessly controlling their music with on-ear controls or voice commands.
The Beats Solo3 wireless on-ear headphones connect with Apple devices and Siri via on-ear controls to play music and enable teens to take phone calls. Plus, they feature fine-tuned acoustics that maximize clarity, breadth, and balance for fantastic sound. And they last for up to 40 hours on a single charge.
For teens looking for something small and compact that's easy to tote around, Apple AirPods are the answer. They provide quick and easy access to Siri with voice commands and rich audio for music play. They also work via simple motion controls, starting to play automatically when they're in-ear and stopping when removed. And they filter out background noise during phone calls. Plus, they can go for five hours on a single charge, and the compact carrying case holds additional charges — enough power for 24 hours of play. And if your teen likes to stay active, help them stay securely in their ears while they're running, dancing, or playing sports with a set of AirPods ear hooks.
If they need headphones that work with Google Assistant, check out the Google Pixel buds. These small in-ear headphones have similar features to AirPods. They provide rich audio and hands-free calling that filters out background noise and a case with backup power — plus, they work with Google Assistant through voice commands. And if your teen does any foreign traveling, they come with an additional cool feature: translating languages in real time.
And for connectivity with Amazon's Alexa, Bose's noise-canceling wireless headphones are the best bet. They enable teens to tune out ambient noise when they're studying with 11 levels of noise-cancellation. They can also control their smart devices with voice commands via Alexa. And they're optimized for Google Assistant. For more options, see our article on the best noise-canceling headphones.
38. A Musical Instrument or Lessons
If your teen dreams of becoming a rock star, you may be dreading the noisy band sessions in the garage. But know that learning to play the guitar sharpens your concentration, improves your memory, and is just plain cool. For beginning players, an acoustic guitar is best. The Fender beginner acoustic guitar bundle includes a bag, tuner, picks, and guitar strap so they can start playing right out of the box.
For an electric, go with the Squier by Fender Short Scale Stratocaster. It's a comfortable, beautiful guitar ideal for first-time electric guitar players due to its shorter length and hardtail bridge, which make tuning and chording easier. Plus, the relatively inexpensive bundle comes with guitar picks, a strap, a clip-on tuner, and an amp — everything they need to start playing.
But instruments like a piano are even more versatile. Teens can use them to play anything from rock to classical music to show tunes. If you aren't quite ready to invest in a grand piano or lack the space, go with the next best thing — a digital piano keyboard complete with a furniture stand that mimics an upright piano.
Or if they already play their instrument of choice, get them a subscription to MasterClass, where top masters in their fields teach their craft. If guitar is their chosen instrument, you can bring the Grammy-award winning musician Tom Morello of Rage Against the Machine right to your teen's room with video lessons and workbooks. Or if they prefer the drums, they can learn percussion from Sheila E., who was named one of the all-time greatest drummers by Rolling Stone. Or they can learn beat-making from multi-talented producer Timbaland. And if voice is more their interest, they can learn to sing from the one and only Christina Aguilera.
39. A Facial Cleansing Device
Unless teens specifically ask for it, avoid well-meaning gifts like acne treatment sets, which are bound to misfire. But teens who've demonstrated an interest in beauty trends will enjoy receiving a gift of the latest gadget. The Foreo Luna 2 facial cleansing brush is a cult-favorite. It effectively removes 98.5% of dirt and makeup residue without using outdated bristles. Instead, it uses antimicrobial silicone touch points to cleanse the skin gently without causing irritation. Plus, it comes in a variety of colors.
40. An Adventure
Research from the University of Toronto has uncovered a simple truth: The best gifts are gifts of an experience. While experiential gifts can backfire with younger kids, who prefer something to unwrap and play with, teens are old enough to appreciate them. If your teen enjoys going to concerts, sporting events, or the theater, get them tickets to their favorite event.
Or for a truly unique experience, treat them to an adventure from Cloud 9 Living. They can fly in a hot air balloon, race a car (there may be age restrictions), scuba dive, or even go hang-gliding. Available adventures depend on your location, but there are various once-in-a-lifetime experiences to choose from all over the U.S. And even if they can't go on their adventure immediately, Cloud 9's experience vouchers never expire, so they'll have something to look forward to later.
---
Final Word
Teens have gained widespread notoriety for their finicky natures. It's tempting to take the easy route and give them a gift card. And a gift card isn't a bad choice. Many teens would likely prefer it to an ill-chosen gift.
But taking the time to pick a thoughtful gift is well worth the effort. Most teens will tell you what they want, but if they don't or you can't ask, just do a little detective work. Have they mentioned any new hobbies or interests? Can you quiz their friends? What have they liked or followed on social media? Taking the time to do a little research is likely to set you on the right path.
Published at Wed, 23 Dec 2020 23:00:49 +0000