Desbarats veteran a finalist in nationwide contest for a new roof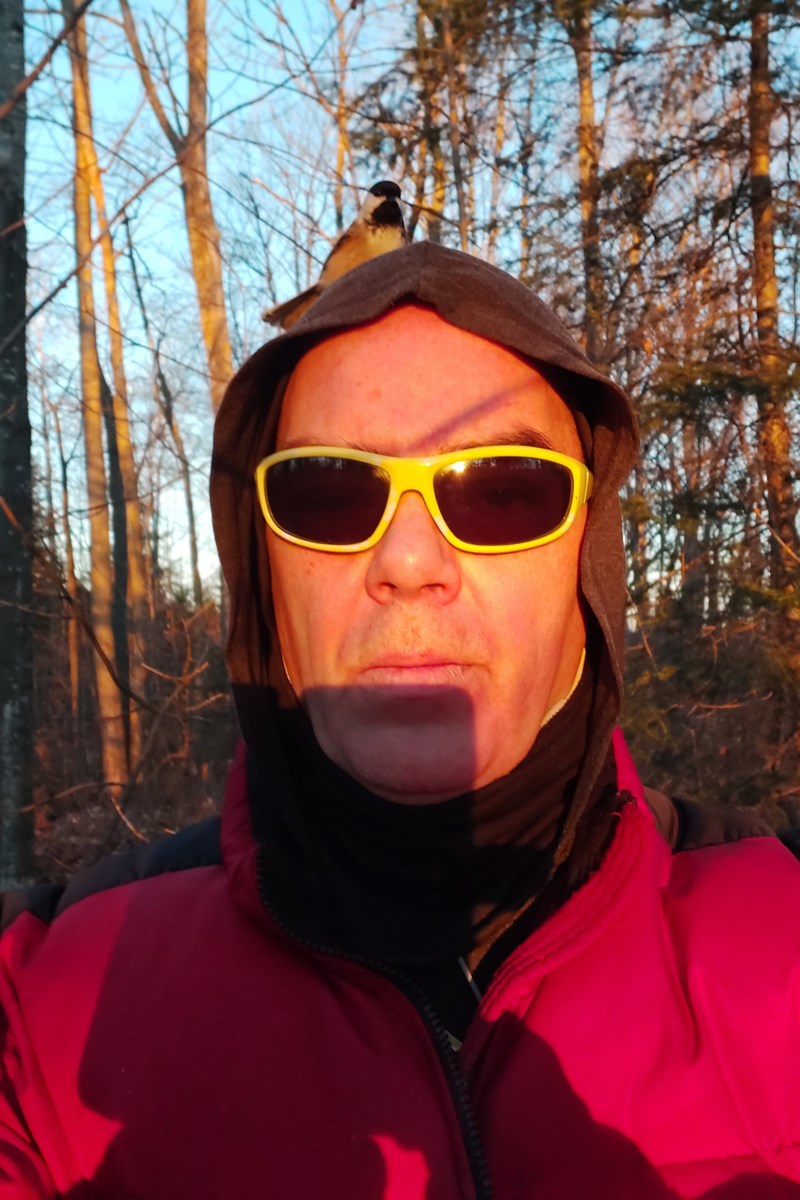 Local Desbarats veteran, Terence Graham, is a finalist in a first annual nationwide contest called Beacon of Hope.
The contest is run by Beacon Roofing Supply and awards Canadian veteran homeowners with a free, safe roof.
"We received several inspiring stories about veterans whose roofs are in dire need of repair," said Charles Michaud, vice-president Canada of Beacon Roofing Supply. "Too many of our nation's veterans are facing hardships including financial issues, unemployment, health-related challenges and so many more. Beacon of Hope was created to give back to our veterans who could use some assistance with a basic necessity – a safe place to live. We hope the public is inspired by their stories and will help us in our efforts to provide these vets with a 'Beacon of Hope'."
Beacon will deliver and install all necessary repairs and replacements to one veteran, and three contest runners-up will receive $2,500 to help complete necessary repairs.
Graham, 53, is one of five finalists in the contest, and says if he wins, it would be a huge stress reliever.
"We have done a lot of work to make our home livable, but unfortunately the roof has multiple issues that require repairs I simply couldn't do anymore," Graham said. "I constantly worry whenever it rains or thaws. Winning the contest would also mean this house would be solid the rest of our lives, because we have zero intention from moving from this beautiful spot."
Graham's experience as a veteran has had its ups and downs. He moved north from Bramalea, Ontario at the age of 13 and fell in love with country life. He then joined the army at the age of 23.
"In my 14 year career I served in all three branches. The Navy first, and then I joined the Air Force to become a meteorological technician, and finished serving in army reserves. Nine postings in 14 years. I burned out in 2003. 9/11 and the Oka Crisis – which I played a role in – took the wind out of my sails," he said.
"I was physically in tatters. Both my knees required surgeries and my back was a mess," he said. "I was also not in a good space mentally. Upon leaving I did meet my future wife who I am happily married to today."
Graham built a bar in Angus, Ontario, which was successful for a short while.
"Unfortunately I suffered from depression. I was not adjusting well to becoming a civilian but was in denial. The bar failed and through Veterans Affairs I was given professional help which was successful. In 2014, I obtained a college degree in social service work from Georgian College through a veterans affairs program," he said. "In 2015 I was just finishing up a job with the Salvation Army working at a men's shelter when our now current home became for sale."
Graham and his wife drove up to Laird, Ontario and loved the house.
"The house was in bad shape when we bought it. No ceiling, strange power system. Outdoor plumbing. But we loved it," he said.
Graham says he does not usually do well with accepting praise, but winning this contest would mean a lot to him.
"It's our home now for life. I would be extremely happy and humbled if Beacon Canada announces I am the winner of the Beacon of Hope contest. Any of the five veterans would make for a deserving winner," he said.
From Dec. 14 through Jan. 6, the public can vote for the finalists online. Beacon will announce the winner and runners-up in Jan. 2021.
More information and contest rules can be found here.
Published at Tue, 22 Dec 2020 01:00:00 +0000