FTSE and pound fall as European borders close to UK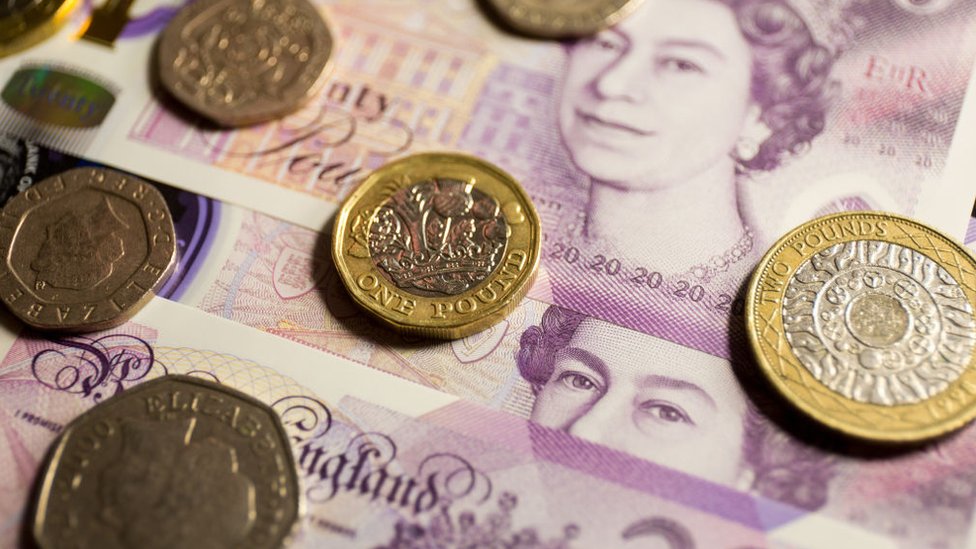 Shares in London have fallen sharply and the pound has lost ground after several EU countries closed their borders to the UK, which has reported a new variant of coronavirus.
The FTSE 100 share index fell about 3%, while the main markets in Germany and France were nearly 4% lower.
Sterling fell more than 1% against the euro and dropped 2% against the dollar.
Restrictions on travel hit airline stocks, with British Airways' owner IAG and EasyJet tumbling more than 11%.
Aircraft engine maker Rolls-Royce was also badly hit, falling 10%.
The rout was replicated on other European markets. Air France-KLM shares dropped 7%, while planemaker Airbus fell 6.5%.
"Investors' rosy expectations for 2021 have suddenly vanished," said Kazuhiko Saito, chief analyst at commodities broker Fujitomi Co.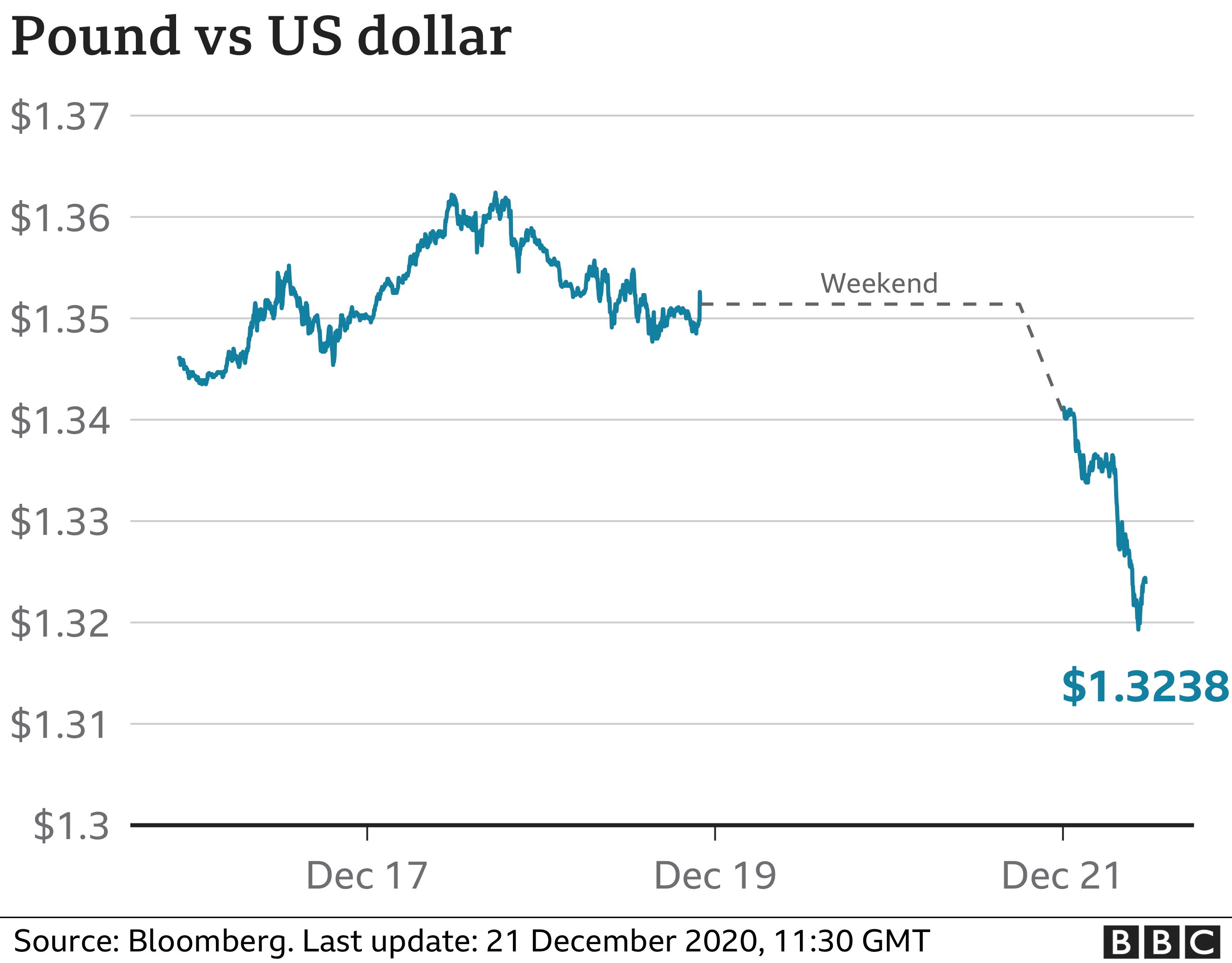 As well as renewed concern about Covid-19 cases in the UK, investors were reacting to another missed deadline in trade talks with the EU.
London and Brussels are trying to reach a trade deal before the Brexit transition period ends on 31 December.
The talks are set to continue on Monday between negotiators.
The stalled negotiations have been partly responsible for the pound fluctuating over recent weeks. Optimism that a deal would be struck had triggered a four-day winning streak for sterling, pushing it back up to just under $1.36 before it reversed course again.
Lockdown blues
European nations have begun to impose travel bans on the UK after it reported a more-infectious and "out of control" coronavirus variant over the weekend.
Ireland, Germany, France, Italy, the Netherlands and Belgium are all halting flights.
On Saturday, UK Prime Minister Boris Johnson introduced a new tier four level of restrictions for London and South East England.
"The lockdown news and the stalemate on Brexit is keeping the market nervous," National Australia Bank's senior currency strategist Rodrigo Catril told Reuters.
Sticking points
One major sticking point in the Brexit talks is access to the UK's water for fishing. While the fishing industry accounts for just 0.1% of gross domestic product, (GDP) it is of high political significance.
If a trade agreement is not reached by the end of the month, British firms will revert to trading with the EU under rules established by the World Trade Organization (WTO).
This will mean imports and exports to the EU would be subject to WTO-negotiated tariffs, essentially a tax on goods.
Currency experts have warned that the pound could fall to $1.25 by the middle of next year if no trade agreement is agreed.
Note: Changes to the Full-Text RSS free service
Published at Mon, 21 Dec 2020 11:14:45 +0000