Four ways Covid changed how we live – and shop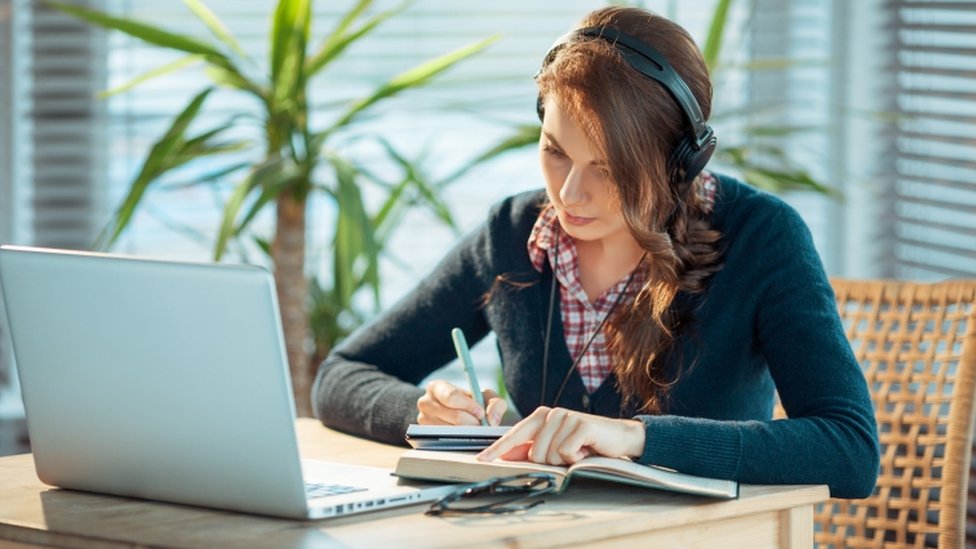 Whether you're looking back in anger or in comfort at the end of this extraordinary year, there's no doubt that the coronavirus pandemic profoundly changed the way we live.
How we work, how we dress, how we consume: there's hardly an aspect of our existences that remained unchanged in 2020.
That has posed problems for those whose job it is to respond to our lifestyle needs and cater to our needs as consumers.
All of a sudden, some formerly best-selling products are not so in demand any more, while others have become newly sought-after.
The people at John Lewis are used to tracking such changes. Every year at about this time, they produce a report dissecting current trends, entitled How We Shop, Live and Look.
And as they put it: "In a year when we couldn't go out into the world, we brought the world into our homes."
So what are the main ways in which that happened?
Our homes really became our castles
Once we had no choice but to sit and look at our four walls, many people didn't like what they saw.
Some, of course, took the radical step of selling up and
moving somewhere else. But others decided they could make better use of what they already had.
"As the year has progressed, we're more in love than ever with our homes, treating them to a facelift," John Lewis said in its report.
The store chain said it had nearly 10,000 home design appointments with customers this year, both virtually and in-store.
At the same time, sales of ready-made curtains rose 19% and sales of paint went up 33%.
Hot tubs and gourmet barbecues were also big-selling accoutrements.
We went casual, smart or otherwise
With no need for power suits or formal office wear, people dressed down with a vengeance.
That's not quite how John Lewis puts it, of course. Their report prefers to celebrate how we "freed ourselves from the tyranny of the waistband" and became comfortable with casual attire.
"With many of us working from home, sales of loungewear and leggings rose by 1,303%," the store says.
But although we managed to spend some time outdoors after the first lockdown eased, sartorial standards remained relaxed.
And dressing up to go out isn't making a comeback any time soon: sales of high-heeled shoes and party handbags are down 62% and 56% respectively.
We changed our routines
Instead of rushing out of the front door to begin the daily commute to work, we had the chance to ease into the working day before firing up the laptop at the dining-room table.
That meant alarm clock purchases fell 38%, but espresso makers saw a 12% sales rise.
Suitcase sales fell 69%: after all, we couldn't go anywhere.
And while the local gym was off limits, home workout accessories such as fitness trackers and smart watches rose in popularity, notching up sales growth of 64%.
We did more online shopping
In common with many other retailers, John Lewis has seen a big increase in the proportion of its sales that take place online.
Online now accounts for 60% to 70% of John Lewis sales, whereas before the pandemic it was only 40%.
Peak times for customers shopping on the web have also changed, the chain says.
People used to browse in the evening after work, but are now shopping more during the working day, particularly between the hours of 11:00 and 16:00.
Published at Mon, 21 Dec 2020 00:08:03 +0000