'Appalling' safety at Asda buyers' former company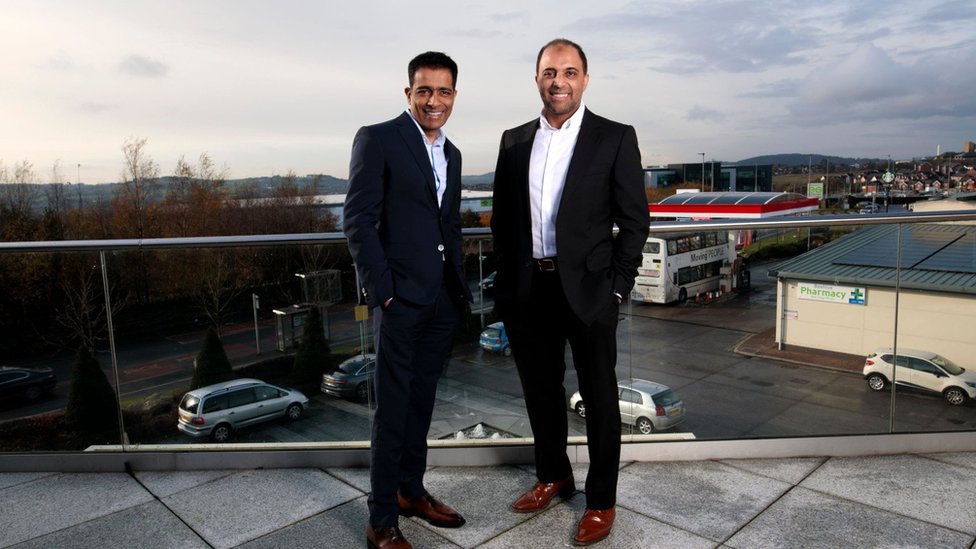 A company co-owned by the billionaire Issa brothers who are buying Asda was fined for "appalling" safety breaches, a BBC investigation has found.
One worker lost a finger in a bubble wrap machine in 2012, and another lost four fingers in 2015, weeks after the brothers resigned as directors.
Europlast (Blackburn) Ltd showed "a total lack of care about the safety of its employees", according to the Health and Safety Executive (HSE).
The brothers declined to comment.
In 2014, the Lancashire packaging firm Europlast (Blackburn) Ltd was fined £50,000 at Preston Crown Court for an incident two years previously, when a worker got a hand trapped between rollers while trying to clean a bubble wrap machine.
He suffered burns and crush injuries, requiring skin grafts, and lost the top half of his middle finger.
The court was told of two previous hand injuries at the company, which had been warned as early as 2009 of the need to guard dangerous machine parts, according to a press release issued by the HSE.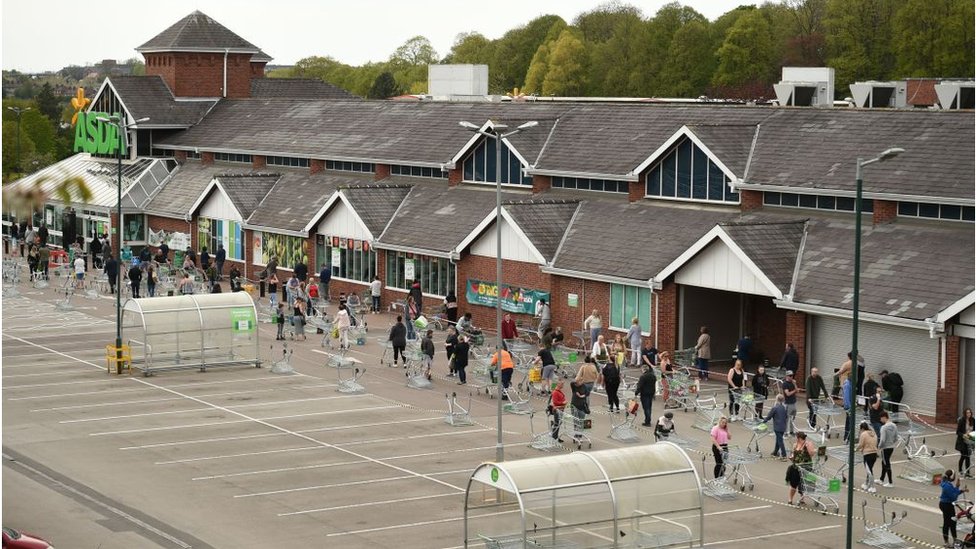 HSE principal inspector Mike Sebastian said after the hearing that "the company had failed to take any action to improve safety, despite receiving numerous warnings and at least two other workers also suffering injuries".
The factory was in an "appalling" state when the HSE visited, he said. "There appears to have been a complete absence of any attempt to organise or control health and safety."
Mohsin and Zuber Issa are still investors in Europlast (Blackburn) Ltd, though they resigned as directors in June 2015, leaving their lower-profile older brother Zakir as sole director.
Representatives of Mohsin and Zuber Issa declined to comment on this story. Zakir Issa and Europlast (Blackburn) Ltd did not respond to requests for comment.
Two months after Mohsin and Zuber Issa resigned, in August 2015, another worker lost four fingers while cleaning a bubble wrap machine.
The company was prosecuted and pleaded guilty to this incident in 2017, paying a fine of £60,000.
HSE inspector Steven Boyd said: "These were life-changing injuries that could have been prevented. Sadly, in this case lessons from previous incidents had not been learned."
Preston Magistrates' Court heard that the machines were being cleaned while still running – a clear health and safety breach.
The company was criticised for not reporting the incident until nine months after it happened, delaying the investigation and putting other employees at risk, according to the HSE.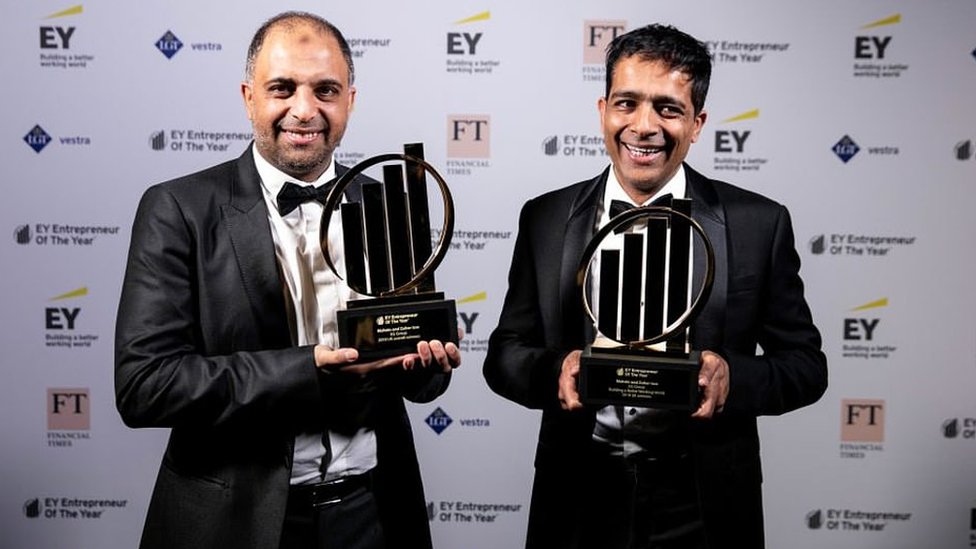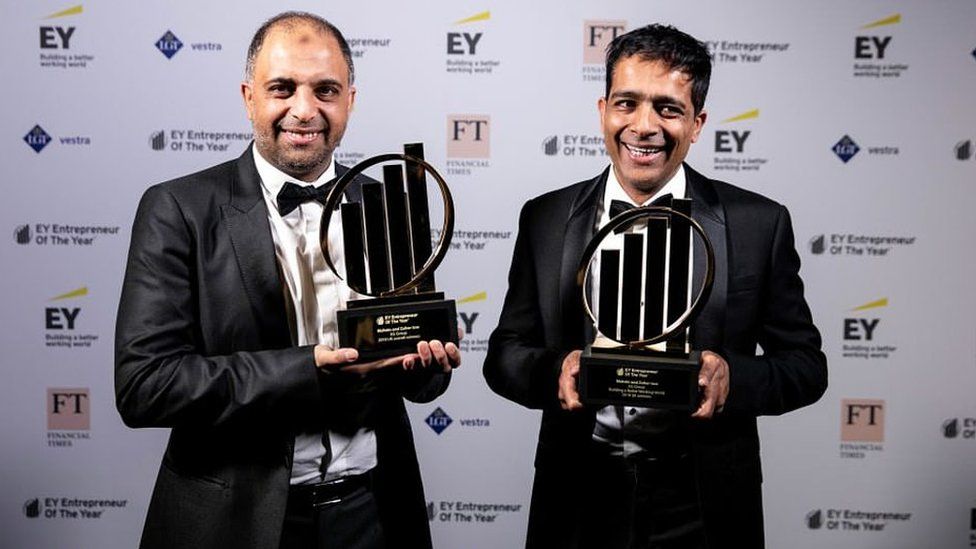 From bubble wrap to a billion pound empire
Europlast is a highly profitable firm, earning £2.7m on a turnover of £9.6m in the year to 30 March 2020.
However, it doesn't feature in most accounts of the Issa brothers' meteoric rise.
They started from a single filling station in Bury in 2001 to build a global petrol and convenience store empire stretching from the US to Australia with over 6,000 sites and €20bn (£18bn) of revenue, according to their company website.
According to Companies House filings, however, they were already successful packaging entrepreneurs when they started Euro Garages (now called EG Group).
Mohsin and Zakir Issa founded Europlast (Blackburn) Ltd in 1993 and Zuber Issa became a shareholder in 1998.
The bubble wrap business helped to fund the growth of the fledgling forecourt empire. Accounts show that in 2002 Euro Garages received a £251,393 unsecured interest-free loan from Europlast, which continued to provide free credit in subsequent years.
Their success with EG Group gave Mohsin and Zuber Issa the financial firepower to buy Asda from its previous owners, the US superstore group Walmart.
In June 2015, the three brothers transferred their shares in Europlast to a Jersey holding company, now called EP Holdings.
Mohsin and Zuber Issa each hold over a million preference shares in EP Holdings, which entitle them to a share of the company's profits, according to documents filed with the Jersey Financial Services Commission in September.
Published at Fri, 18 Dec 2020 02:42:24 +0000