'Policy change, not charity' required to address Canadian food insecurity: Trent Assistant Professor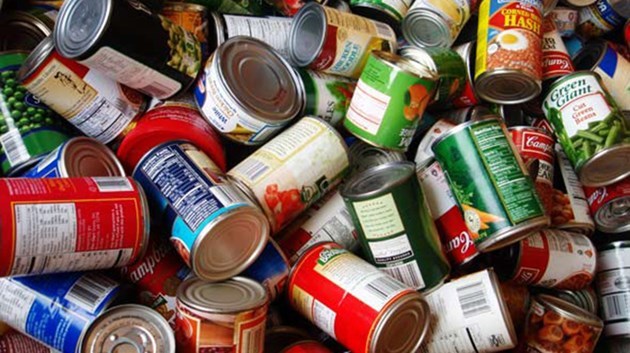 As issues of food insecurity continue to grow in the wake of the COVID-19 pandemic, the Canadian government has invested hundreds of millions of dollars in food banks and food organizations with their Emergency Food Security fund to help struggling households. Though with only one in five food insecure households accessing food bank supports, and growing profits of large corporate grocery stores, one food expert says the current approach to solving the issue isn't working.
Michael Classens is an assistant professor at the Trent School of the Environment, Sustainable Agriculture and Food Systems at Trent University. Speaking as a guest on Kitchener Today with Brian Bourke, Classens said levels of food insecurity pre-pandemic were around 4.4 million individuals. That figure, according to a StatsCan measurement in May, has continued to rise to upwards of 5.5 million. Classens said that, while Food Banks offer a much-needed emergency food relief service, they're not super effective in addressing food insecurity in a broad way.
Classens said that, when the pandemic hit, responsibility for addressing food security fell on non-profit organizations – in many cases, smaller ones. While the government did provide additional funding for these organizations, Classens said there was little from the federal level in terms of policy leadership. As food banks in some cases shifted to emergency food provisions, many saw themselves losing volunteers – asked to stay home due to vulnerabilities to the COVID-19 virus.
"If we're relying on volunteers to ensure dignity and food security of a population, we need to look at that a little more critically and ask why that's the case."
Speaking to the Trudeau government's response to issues of food insecurity, Classens said that encouraging shopping from large grocery retailers to then donate to food banks is problematic. While retailers like Metro, Sobeys and Loblaws make up a massive portion of the Canadian market share, stores post pandemic profits while some frontline workers at grocery stores may continue to struggle with food insecurity.
"We have a robust, publicly funded healthcare system… we have a robust, publicly funded education system up to Grade 12 in this province… a relatively healthy population, well educated population (…) yet we don't talk about food in the same way which is potentially kind of interesting…"
Classens said food security is, in a way, more 'elemental' than education and healthcare – though the country doesn't seem to be willing to have the discussion on what a publicly funded food system could potentially look like in Canada. With impacts felt in both education and health outcomes, Classens said that system may be a more efficient, upstream investment to avoid further cost down the line.
When asked why that conversation hasn't been more attractive in the past, Classens agreed that there may be some stigma when it comes to issues of food insecurity. While some may believe food insecurity comes from 'being lazy', Classens said that the issue is widespread, affecting many 'working poor' individuals as well. He adds that the wide spread issue could also be categorized as one of social justice, as food insecurity disproportionately affects Black, Indigenous and people of colour, as well as people with disabilities and low income individuals.
While Classens said that Canadians have shown an inspiring level of "aggregate energy" in their support of food banks, he said that energy could be tweaked to point in the direction of a further call to action from politicians.
'Politicians are the ones who hold the levers of power and can actually make policy change – which is what this issue really requires… policy change, not charity…" said Classens. "Writing your local politicans, engaging with local food justice organizations in your community; these are all things that provide a bit of a different approach to ending food insecurity than just food charity."
Published at Tue, 15 Dec 2020 11:30:00 +0000