Sizewell C: Government in talks to fund £20bn nuclear plant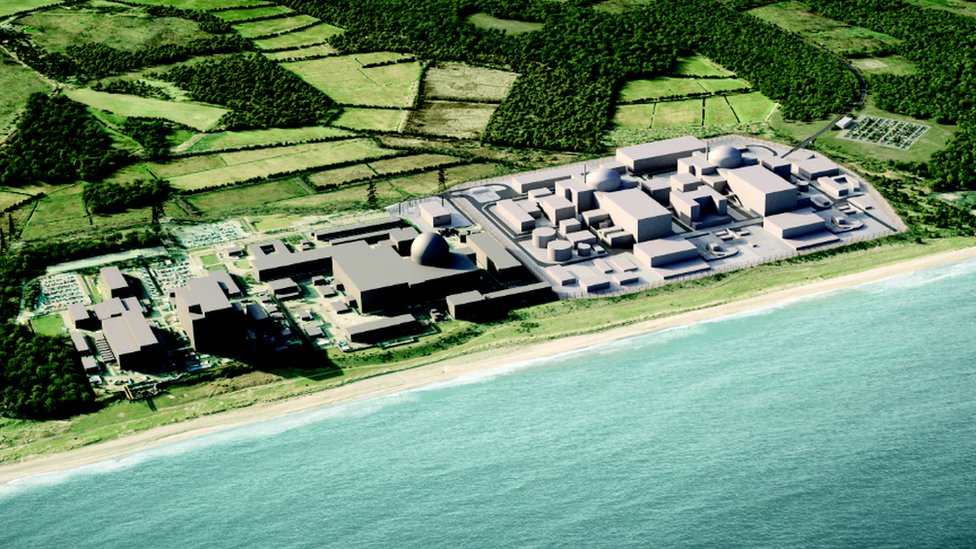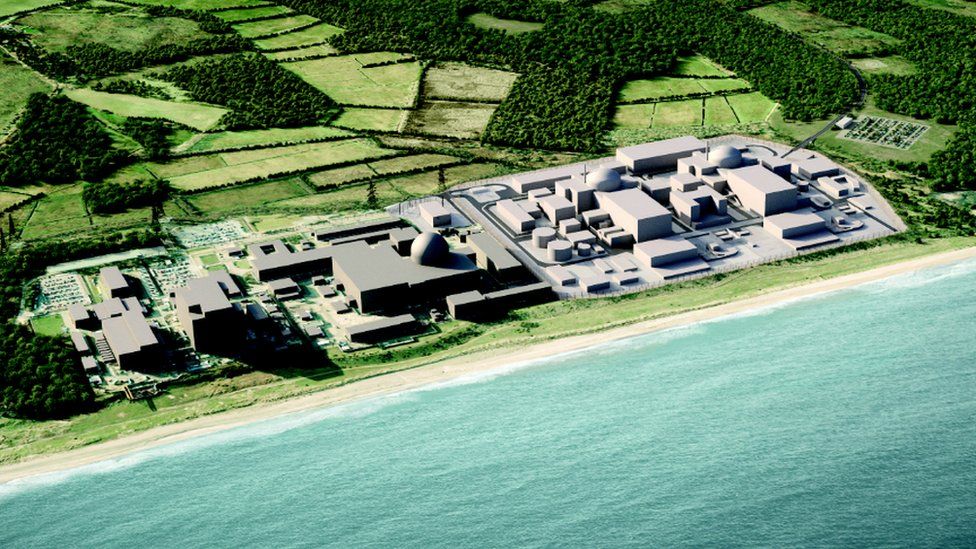 The government has begun talks with EDF about the construction of a new £20bn nuclear power plant in Suffolk.
The Sizewell C site could generate 3.2 gigawatts of electricity, enough to provide 7% of the UK's energy needs.
But the project has proved controversial with campaigners saying it is "ridiculously expensive".
The government said any deal would be subject to a range of approvals on areas such as value for money and affordability.
It said negotiations will be dependent on the progress of the Hinkley Point C nuclear energy plant in Somerset which France's EDF is building in partnership with China General Nuclear Power.
If the project proceeds, it could create thousands of new jobs during construction and operation, the government said.




The government has always been clear that it remains committed to new nuclear power to meet its target of net zero emissions by 2050.
With other nuclear projects suffering recent setbacks, and an identical plant already under construction in Somerset, Sizewell was the clear front runner to get approval.
The high cost of big nuclear plants and the plummeting cost of renewables like offshore wind make a £20bn project like this controversial, but the enormous quantities of low carbon non-intermittent electricity it produces is considered by the government to be an essential part of the UK's future energy mix as existing nuclear plants are phased out.
Any final decision to build the plant will be subject to a full regulatory and planning approval process. Some local opposition groups claim the project will damage the surrounding environment and important wildlife habitats, but there is also local support for the number of high quality jobs it will bring to an area which includes areas of high unemployment.


Clean energy
The government has also published its Energy White Paper, which sets out plans to change the UK's energy system as part of the aim of net zero carbon emissions by 2050
It also aims to cut households' bills by including proposals that will mean testing automatically switching consumers to fairer deals to tackle "loyalty penalties".
A programme of retrofitting homes for improved energy efficiency and clean heat is also included.
"Today's plan establishes a decisive and permanent shift away from our dependence on fossil fuels, towards cleaner energy sources that will put our country at the forefront of the global green industrial revolution," said Business and Energy Secretary Alok Sharma.
Published at Mon, 14 Dec 2020 07:58:06 +0000