Ikea sorry after port disruption causes stock shortage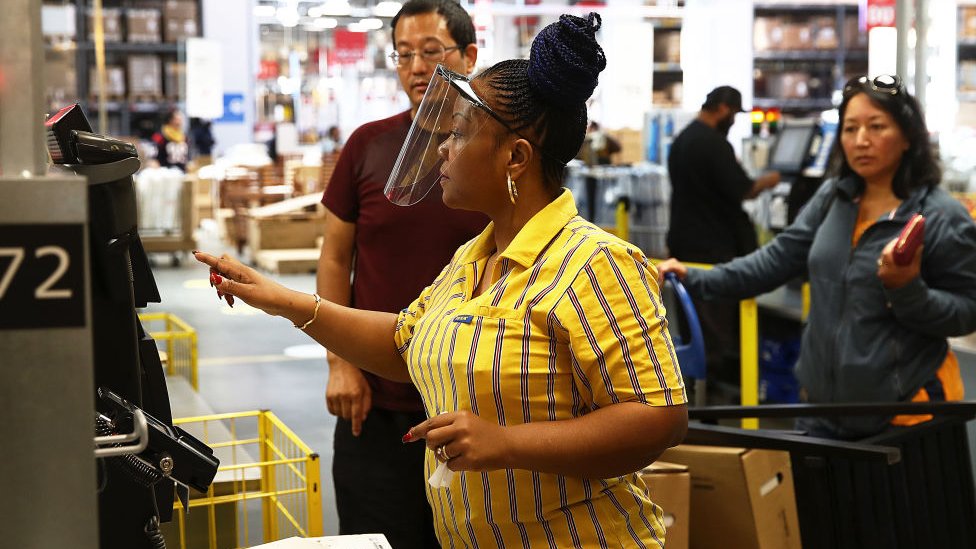 Ikea has apologised to customers after facing stock shortages due to the current congestion at UK ports.
Angry shoppers complained they faced delays to orders and could not get through on the retailer's helpline.
Ports have been hit by surging demand for imports caused by countries reopening after lockdown, Brexit stockpiling and the Christmas rush.
Ikea said it made orders for its flat-pack furniture harder to fulfil at a time of "unprecedented demand".
On Twitter, one angry customer said: "My order is over a week late and @IKEAUKSupport will not reply to anything or update me on the status of the delivery."
Another said: "@IKEAUKSupport Still waiting for a response for something broken when I opened my delivery… Been trying to sort this for 16 days and no response at all."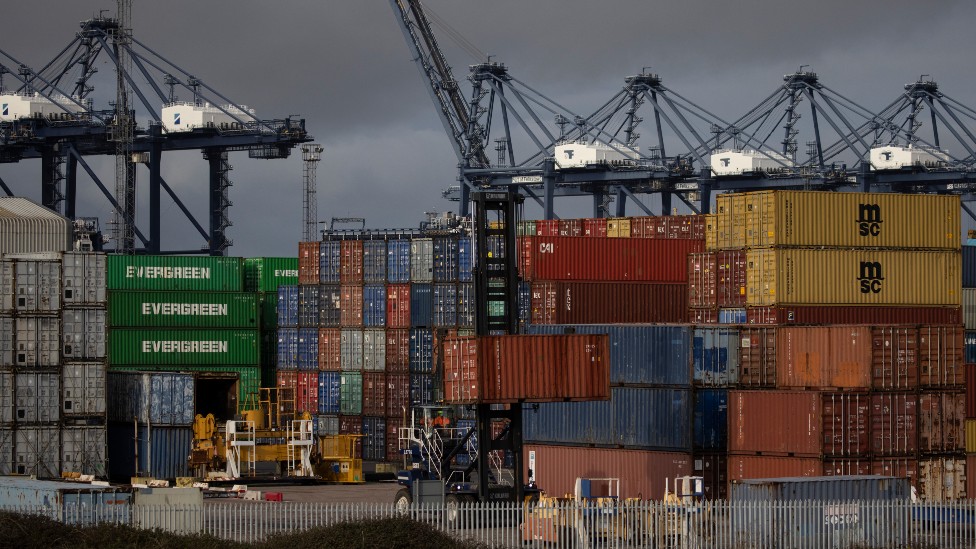 Sales at the Swedish retailer have boomed in lockdown as people spend more on doing up their homes.
But a spokeswoman said its supply chain – including the ports where its products are received – had been hit by the effects of Covid-19 and product availability had been impacted.
"These continue to be extraordinary times and we apologise unreservedly for the inconvenience caused to our customers," she added.
"We fully understand their frustration and want to assure them that we are working intensively to resolve these challenges as soon as possible."
Imports ranging from building materials to toys and fresh food have been held up due to the issues at ports, causing headaches for businesses.
Carmaker Honda even had to pause production last week due to a shortage of components.
On Saturday, the British Ports Association said the issues were now "cascading", with long queues of traffic outside lorry ports becoming increasingly common.
'Perfect storm'
Its boss Richard Ballantyne blamed a "perfect storm" of surging global container movements, the busy pre-Christmas period and people moving more goods before the UK's Brexit transition ends.
"This is putting pressure on the logistics and storage sectors both in the UK and abroad," he said.
Some have warned price rises are likely due to the problems.
Ryan Clark, director of the Essex-based freight forwarder Westbound Logistics Services, told the BBC last week: "The increase in freight is either creating more expensive prices for the consumer, or unsustainability for businesses that will be forced to close where the onward price cannot be increased."
Published at Sun, 13 Dec 2020 14:16:37 +0000