UK banks can weather pandemic, says Bank of England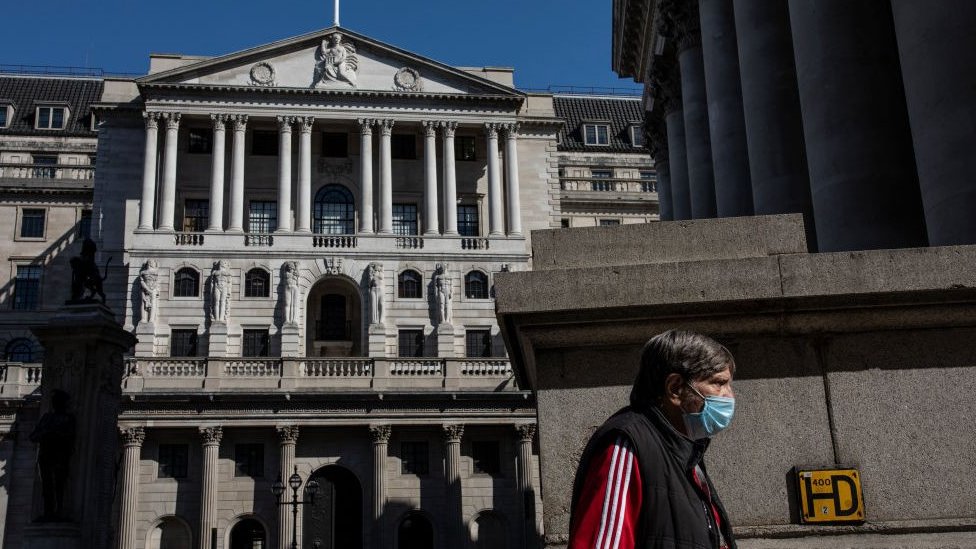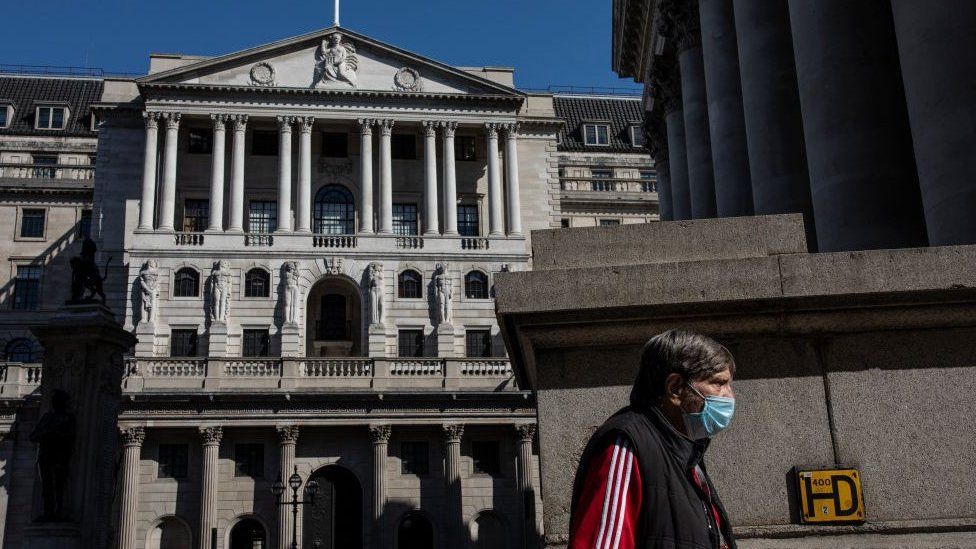 UK banks are well prepared for serious economic shocks and can continue to lend during the pandemic, the Bank of England has said.
Banks have built up strong capital buffers since the financial crisis more than a decade ago, the Bank said in
Most risks to the UK's financial stability posed by a no-deal Brexit have been mitigated, it said.
But it warned that "some disruption to financial services could arise".
Businesses, with the support of government guarantees, have borrowed £80bn so far this year, compared with £20bn by this time last year, according to the Bank.
It said the major UK banks could absorb credit losses in the order of £200bn, but that would involve "incredibly severe" shocks that were unlikely to occur.
For instance, unemployment would have to rise to 15% and house prices to fall by 30%.
Former Bank of England Monetary Policy Committee member Andrew Sentance told the BBC that the Bank saw the banking system as "very resilient".
"I think that the Bank's assessment makes sense," he said.
However, he warned that outside the financial system, a no-deal Brexit would pose big challenges.
"The real economy is going to struggle if we go into a Brexit no-deal," he added.
Market volatility
"Financial sector preparations for the end of the transition period with the EU are now in their final stages," the Bank's report said.
"Most risks to UK financial stability that could arise from disruption to the provision of cross-border financial services at the end of the transition period have been mitigated."
However, it added: "Financial stability is not the same as market stability or the avoidance of any disruption to users of financial services. Some market volatility and disruption to financial services, particularly to EU-based clients, could arise."
The Bank said financial institutions should continue taking measures to minimise disruption.
Mortgage debt
On the housing market, the Bank noted that activity had picked up sharply in recent months, but the number of advertised mortgage products had continued to fall and was "materially lower" than earlier in the year.
"While some lenders have reintroduced products since the early stages of the pandemic, others have withdrawn further, especially at higher [loan-to-value] ratios," it said.
The Bank said it was important to prevent a rapid build-up of mortgage debt, which it said had "historically been an important source of risk to financial and economic stability".
To that end, the Bank's Financial Policy Committee had recommended limiting the proportion of new mortgages with high loan to income ratios, guarding against an increase in the number of highly indebted households.
Those recommendations are under review and the conclusions will be published next year.
Published at Fri, 11 Dec 2020 09:01:29 +0000