UK has 'no authority' to impose tariffs in Boeing row says US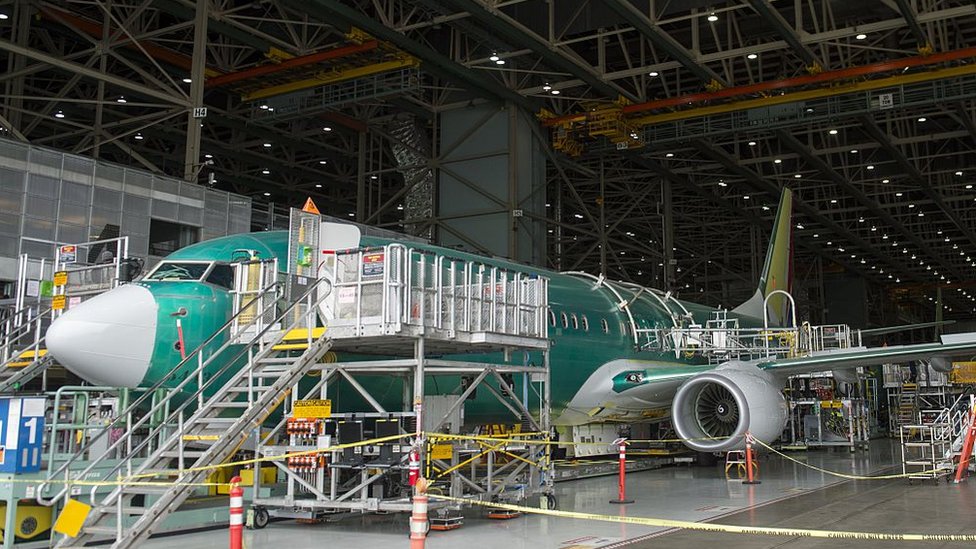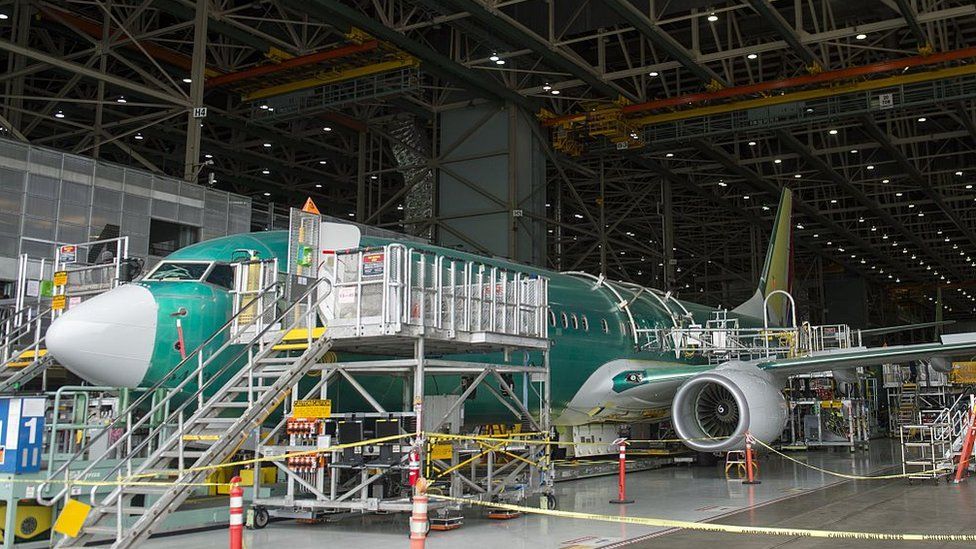 The UK has "no authority" to impose tariffs as part of an aircraft subsidies row after leaving the EU, the US has said.
The response comes after the UK said it would drop tariffs against the US over subsidies for aerospace firms.
This was in a bid to reach a post-Brexit trade deal with Washington.
In November, the EU hit $4bn of US goods with duties of up to 25% in retaliation for illegal state aid given to American aerospace giant Boeing.
Earlier this week the UK government said tariffs will be suspended in the UK from 1 January, when the current post-Brexit transition period ends.
But the US responded saying the UK had no right to impose the tariffs anyway.
The US Trade Representative said only the EU sued the US at the WTO, while the UK "did not bring a case in its individual capacity."
"Therefore, the UK has no authority from the WTO to participate in any such action after it no longer is part of the EU."
Tractors, juice and ketchup
The tariffs, which were authorised by the World Trade Organisation (WTO), applied to a variety of imports from the US, including tractors, ketchup and orange juice.
Last year, the WTO said the US was justified in imposing its own tariffs on whisky, wine and cheese to pressure Europe to drop subsidies for plane maker Airbus.
The US has argued that it has the authority to impose those tariffs on the UK because it "sued the EU as well as France, Germany, Spain, and the UK individually over massive subsidies to Airbus."
"As a result, the WTO authorized the US to impose countermeasures on each of those countries and the entire EU," it said.
However, it said that a negotiated settlement "best serves the interests of all parties".
"In that regard, the US encourages the UK to bring renewed focus to settlement discussions," the Office of the US Trade Representative said.
On Wednesday, Prime Minister Boris Johnson's spokesman said Britain's Department for International Trade had "confirmed that we would be able to legally impose these tariffs outside of the EU".
The government is keen nevertheless to defuse the row as it seeks a post-Brexit trade deal with the incoming administration of President-elect Joe Biden.
"We are serious about de-escalation and as a gesture of our determination to unlock a deal, we will be suspending retaliatory tariffs resulting from the Boeing dispute from January," the spokesman said.
Published at Thu, 10 Dec 2020 03:58:54 +0000