19 Jobs That Let You Work Remotely From Home (or Anywhere in the World)
The world gets smaller, flatter, and more digitized every day. A 2018 study reported by CNBC found that 70% of professionals worldwide telecommuted at least one day every week — a trend that skyrocketed during the COVID-19 pandemic. Even after the pandemic ends, the majority (55%) of employers say they plan to continue allowing most office workers to telecommute, according to a 2020 study by PwC
And this trend isn't limited to full-time employees. Over 10% of the workforce eschews traditional jobs altogether and works in the "alternative economy," according to the Bureau of Labor Statistics (BLS). Of the 90% who continue working full-time jobs, a third of them also maintain a side gig.
I work entirely remotely, splitting my time between the United States, Europe, and Abu Dhabi. And I have to tell you: It's hard to imagine going back to a traditional in-office job.
Benefits of Remote Work
Some of the benefits of working remotely are obvious. You can live anywhere, including towns and countries with a far more affordable cost of living. You can even earn money while traveling the world.
You can work from home, Starbucks, or a coworking space. I pay $68 a month to use office space on the 35th floor of a glass tower overlooking the blue waters of the Persian Gulf.
In many cases, you can set your own hours, an especially alluring perk for parents with young children. Many parents no longer have to choose between staying at home and continuing to work; they can work from home, whether full- or part-time, around their kids' schedule. That's an enormous financial relief for families who have considered switching to a single-income household but prefer a middle road instead.
Words of Caution Before Taking the Leap
Working remotely is not for everyone. It takes far more discipline than the average in-office job.
You're on your own when it comes to staying productive while working at home. There's no boss hovering over your shoulder shouting curses or encouragements, so be prepared to bring your own pep.
Then there are the scams. The Internet is chock full of scams for unsuspecting people looking for work-from-home gigs. Make sure you know the warning signs of a work-from-home scam.
Finally, many people harbor misconceptions about working from home: that they won't have to work as hard, that they can watch their kids while working, that it's rainbows and butterflies and, in a word, easy. It's not easy, but it does come with plenty of perks.
Before even considering it, review these tips for preparing for the transition to working remotely. It's a major transition, and many people step into it without fully knowing what they're getting themselves into.
Remote Jobs You Can Do From Anywhere
No matter what your skill level or income requirements are, there are jobs to match them.
Some of the jobs below are low-skill, low-pay, and have almost no barriers to entry. Others require advanced degrees or years of experience. For each job, we've listed the average salary in the United States as of December 2020 according to PayScale, except where otherwise noted.
These jobs are just a small sample of what's available to enterprising workers hoping to work from anywhere. If you don't see your dream remote job on this list, do your own online search, because it's likely out there. It might take a little patience and creativity to find it, but you'd be surprised by how many jobs can be done remotely nowadays.
1. Transcriber
A transcriber or transcriptionist takes an audio or video recording and types out a written record of it for later reference or faster consumption of the content.
Anyone who can type can perform the duties of a transcriber, and the work pays accordingly. It's worth noting that this is a job at risk of being eliminated by artificial intelligence and automation, but for anyone looking for a work-from-home gig that requires minimal education or experience, it's a viable option.
---
2. Tutor
Tutors can operate either virtually or in person, out of their home or some other quiet location. My mother, for example, tutors children from her home as a side gig and charges a pretty penny per hour.
Depending on their education and the difficulty of the material, tutors typically charge anywhere from $10 to $75 an hour. Tutoring calculus to high school seniors generally pays more than tutoring second-graders. Likewise, tutors with relevant degrees can charge more.
Like many service gigs, one of the greatest challenges for tutors is finding clients. For in-person tutors, word of mouth is a powerful marketing strategy, but it takes work and time. Start by networking with local teachers in your subject area and establishing yourself as an expert tutor with availability.
---
3. Medical Coder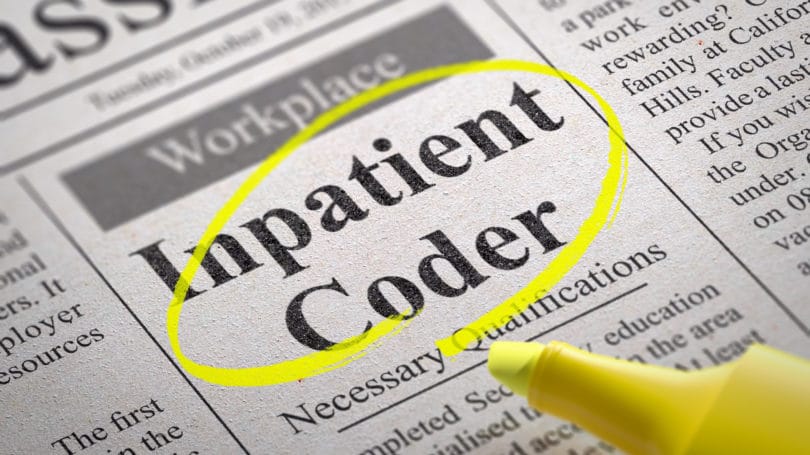 A medical coder converts doctors' and nurses' diagnoses and notes into numbered codes for fast reference in patients' files. Coding helps form the basis for insurance claims and allows for easy filing and database referencing.
Medical coders work for health care providers, insurance providers, software developers who service the medical industry, and a range of other support services.
Keep in mind that coding and other entry-level positions sometimes serve as gateways into the medical field. I know several people who started in lower-skill, lower-pay medical positions, found they liked the industry, and went on to become Registered Nurses or Nurse Practitioners, who earn significantly higher salaries.
Average Salary: $42,719
To Get Started: Depending on where in the industry you want to work, certification requirements can vary; here's a quick overview of medical coding certifications from MedicalBillingAndCoding.org. You can find jobs through traditional platforms like Indeed or on niche job boards like AAPC.
---
4. Graphic Designer
Graphic designers create everything from logos to advertising and marketing images to website graphics. The greater your skill and experience, the higher the salaries you can earn.
If you love both art and technology, and both the creative and business sides of marketing, graphic design can be a fun and rewarding career. It also serves as an excellent entry point for careers in marketing, Web design, Web development, and beyond.
Average Salary: $45,851
How to Get Started: Build a portfolio of high-quality work. You can start by offering free designs for nonprofits to build out your portfolio. Consider taking an internship, which can transition into a full-time job, or selling your designs freelance on websites like Fiverr and Upwork. If you want to build your skills even more, you can take an online course through Coursera and the California Institute of the Arts.
---
5. Web Designer
Web design takes graphic design a step further. These professionals design website organization, webpage layout, and the images used on websites.
They also typically create the pages they design, using platforms such as WordPress. Some knowledge of code helps to tweak the appearance of webpages, but Web designers aren't expected to code pages from scratch.
Web design marries marketing with the technical and the artistic, making it another versatile entry point into either the technical or business side of online commerce.
Average Salary: $50,767
How to Get Started: As with graphic design, start working on your portfolio and consider doing cheap or free designs to get started. Network aggressively online and off, and depending on your goal, you can look for full-time jobs on job sites like Indeed or freelance gigs on sites like Upwork.
---
6. Corporate English Teacher
Many international corporations like to recruit from international countries. But if the corporation primarily operates in English, they want employees who are at least conversational in English. For high-skill positions, such as software developers, it can be cheaper for corporations to hire a foreigner, pay them less than they would an American, and teach them English. That's where you come in.
Virtual English teachers converse with these recruits, teach them the most relevant vocabulary terms for their profession, and explain how to make appropriate office small talk in English. Employers provide lesson plans, target vocabulary, and proficiency goals, and you work through them with the new employee.
Average Salary: $46,677 (source: Glassdoor)
How to Get Started: While a degree in English or certification in teaching English as a second language (ESL) is ideal, it's often not required. Visit Learnlight for training and placement, and look to goFLUENT as another source for potential jobs.
---
7. Recruiter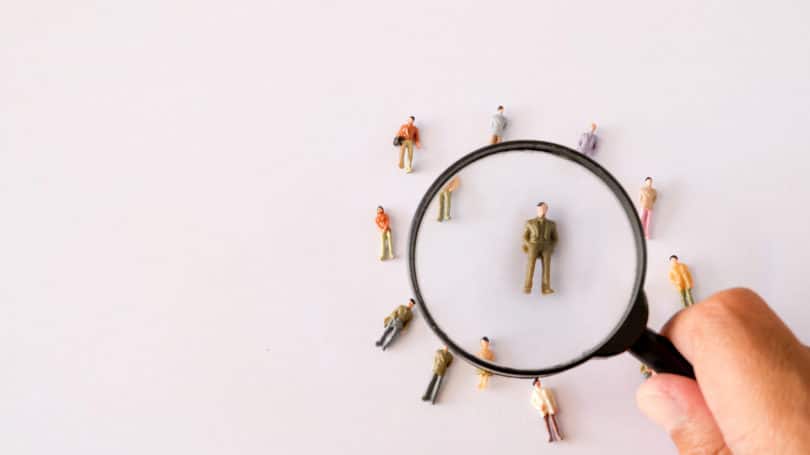 Do you love working with people? Recruiters hunt for talent and then connect them with an employer. They can work for a single company or a matchmaking agency that places qualified candidates with hiring employers.
This work largely happens by phone, email, and social media. Even in-person meetings come with some flexibility and don't necessarily need to happen in a specific office.
Average Salary: $51,068
How to Get Started: One way to get your foot in the door is an entry-level job in human resources. Take a look at recruiter certifications, such as these outlined on Recruiter.com. Most of all work on your soft skills: persuasion, charisma, and negotiation. These are a recruiter's true skill set.
---
8. Freelance Writer or Editor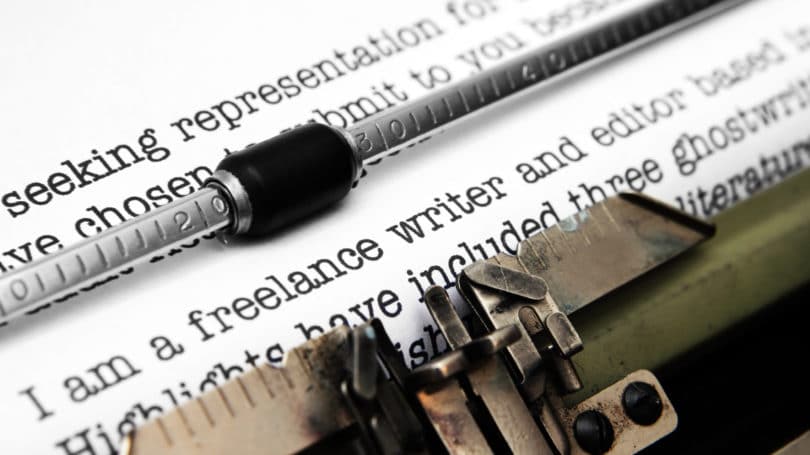 Talk about a broad field! Writers are in constant demand for everything from journalistic reporting to blog articles to grant proposals to marketing copy.
As a general rule, the more niche the field, the higher the pay. Technical writers who understand the inner workings of offshore oil rig drills can expect to charge more for their precise expertise, for example.
Every written sentence must be edited. Even the best writers are simply too close to their work to spot every error or stylistic misstep. Beyond correcting errors, editors also format and reorganize written work so that it's more readable and fact-check sources. In short, their goal is to make any writing as "consumable" as possible for the reader.
Average Hourly Earnings: $24.12 for freelance writers; $25.00 for freelance editors
How to Get Started: If writing or editing appeals to you, start with this guide to finding gigs as a freelancer. There is even an online course available from a freelancer making over $200,000 per year.
---
9. Speech Pathologist
Also referred to as speech-language pathologists, these professionals diagnose and treat patients with speech or swallowing disorders.
Speech pathologists can work in hospitals, clinics, schools, or from home. They work in conjunction with physicians, counselors, therapists, and social workers, who refer patients to them.
Becoming a speech pathologist requires a master's degree from a program accredited by the Council on Academic Accreditation in Audiology and Speech-Language Pathology (CAA), 375 hours of direct patient contact, a fellowship, and passing the Praxis exam. Then, and only then, will pathologists be eligible to apply for a license, which is required to practice in 48 states.
In other words, becoming a speech pathologist is a career decision, not an entry point to experiment with a given field. It's also a labor of love, as speech pathologists don't earn a massive salary relative to the barriers to entry.
But it's also incredibly rewarding to help people suffering from cleft palates, strokes, and other speech problems to gain the ability to communicate. I'll never forget a speech pathologist friend telling me a heart-wrenching story about a patient with locked-in syndrome who painstakingly blinked a series of requests for her help to buy her husband the perfect birthday gift.
Ideally, you should spend some time shadowing a speech pathologist to discover whether it's truly what you want to do as a career before applying to a master's program.
Average Salary: $61,982
How to Get Started: The first step in becoming a speech pathologist is a master's degree from a program certified by CAA. You can find more details at Speech Pathology Graduate Programs.
---
10. Telephone Triage Nurse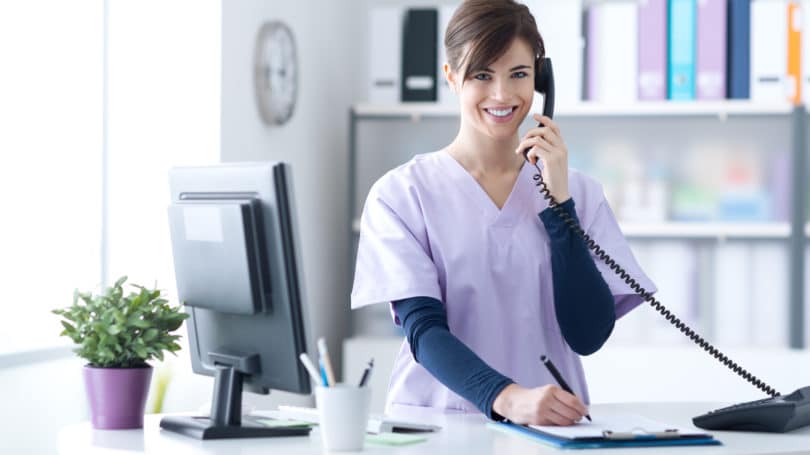 If you like nursing but aren't big on the physical aspects, phone triage nursing may be for you. Phone triage nurses answer calls from people who are concerned about health problems and help determine the type and urgency of the medical attention that they need.
After listening to patients' symptoms and asking probing questions, phone nurses direct them to either the emergency room, a specific type of doctor, or instruct them on home treatment. It's a long day of talking on the phone, but it can also beat the hustle and bustle of a hospital, in-person office politics, and – as any nurse will tell you – the often-unpleasant patient cleanup.
It's worth noting that phone triage nurses earn less on average than their in-scrub counterparts, though they also avoid commuting.
---
11. Accountant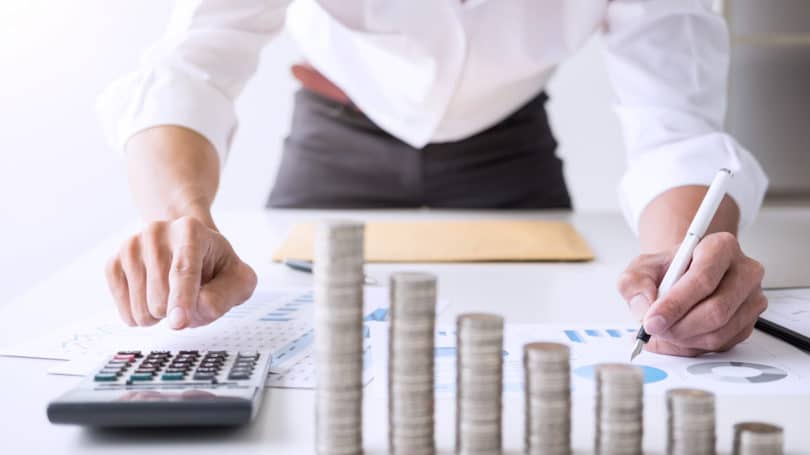 Accountants help clients organize their finances, bookkeeping, and tax returns. They can work for individuals, mostly helping with tax returns and tax planning, or for companies or non-profits, helping with everything from minimizing tax liability to defending audits to streamlining their financial records and books.
If you like numbers, people, and business, accounting can serve as either a career or a point of entry into the financial side of the business world.
Average Salary: $51,546
How to Get Started: A bachelor's degree with significant accounting, finance, and business administration coursework is generally a prerequisite. Then comes the four-part exam to become a Certified Public Accountant (CPA), which is administered by the American Institute of Certified Public Accountants.
---
12. Digital Marketing Manager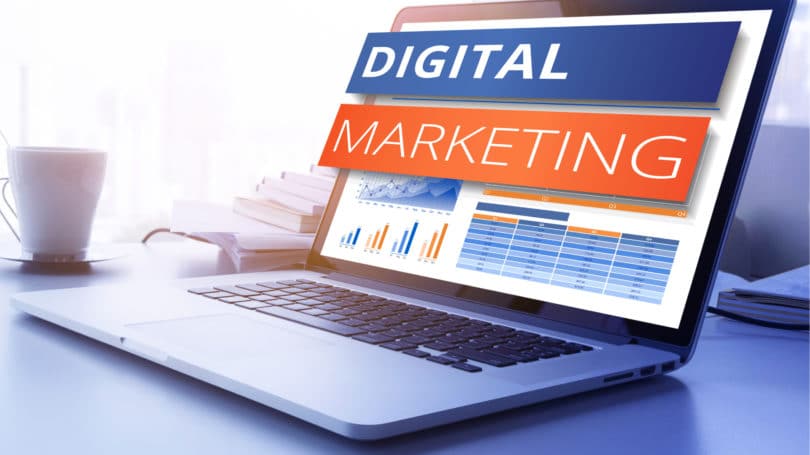 Few fields change as quickly as digital marketing; what worked a year ago often no longer works today. It's a fast-paced, competitive career, but it can also be fun and exciting.
Digital marketing managers oversee online campaigns such as search engine optimization (SEO), pay-per-click (PPC) search advertising, social media marketing, and content marketing. They must constantly learn, adapt, and stay on top of industry best practices as old opportunities fade and new channels open.
It's not a career for the complacent. But for those with a passion for it, there's no limit to how much they can earn because the demand for more clicks, more leads, and more revenue is endless.
Average Salary: $66,980
How to Get Started: One route is to take an entry-level job with a digital marketing agency. The pay starts low, but the agency will train you intensively and raise your pay and responsibilities as you learn. After a few years at an agency, you can potentially see a pay raise by going to work for a small business to head up their digital marketing.
---
13. SEO Marketing Strategist
As one niche within the digital marketing world, SEO marketing strategists help firms improve their Google and other search engine rankings.
It takes an analytical mind that's comfortable with complex data, plus creativity to execute strategies – such as unique and intriguing content creation – that act on that data. And someone needs to actively sell your services, whether that's you or a smooth-talking partner.
Again, the demand for this field is endless, but it's both an art and a science. The best SEO consultants perfectly meld their analytical and creative sides to create massive results in Web traffic for their clients.
Like everything in digital marketing, best practices shift quickly. Don't choose this field if you aren't prepared to read the latest articles and listen to the latest podcasts daily.
Average Salary: $51,782
How to Get Started: Start by working for a digital marketing agency to learn the ropes. If desired, you can then transition to a small business to lead their SEO campaigns.
---
14. Project Manager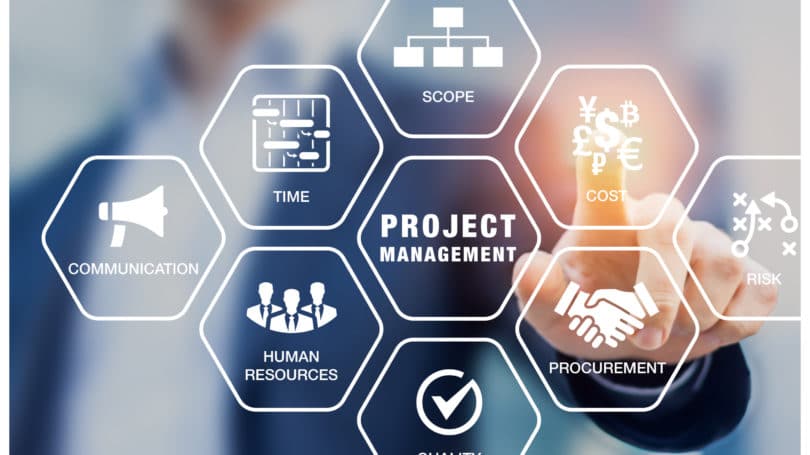 This is another wide-ranging field that can look very different depending on the industry. But in broad strokes, project managers oversee specific projects from start to finish; they are the person accountable for completing these projects on time and in full. It takes a diverse set of skills, from excellent time management to people skills to budgeting and financial oversight skills.
Project management offers plenty of opportunity for advancement. As you establish a track record of success, you can expect increasingly important projects and eventually opportunities to manage teams, departments, and even businesses.
---
15. Software Developer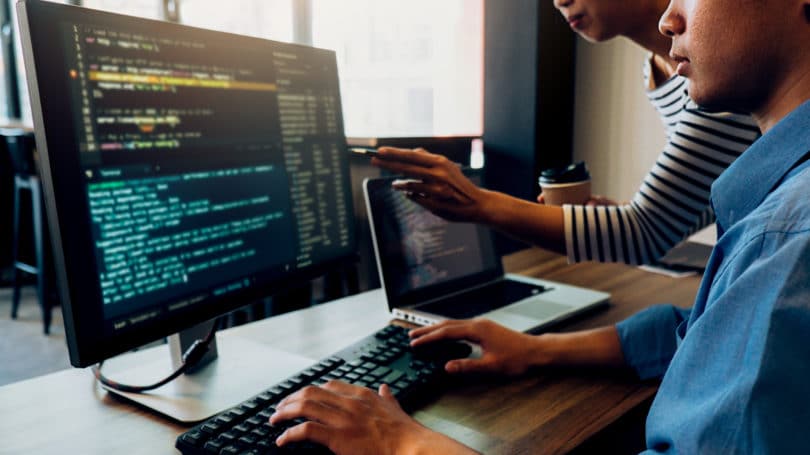 Software developers are Web designers' nerdier, better-paid cousins. They write the actual code for online applications, downloadable software, and mobile apps. It's high-skill technical work that doesn't necessarily require people skills. But for those who can bring both technical and people skills to bear, there's far greater opportunity to advance and even open your own firm.
Programming is another field that constantly evolves and requires a commitment to lifelong learning.
Average Salary: $71,771
How to Get Started: Formal education doesn't hurt, but you can learn to code on your own if you're driven. Start with Harvard's CS50x course, followed by HackerRank, and then move on to freeCodeCamp. None of these cost money, but you better believe they cost time and effort.
---
16. UX Researcher/Expert
User experience (UX) researchers are experts in online user behavior. They help Web designers to create websites, webpages, and sales funnels that convert more site visitors into paying customers.
Some UX experts specialize in mobile apps and online software, rather than websites. But the goal remains the same: to make the experience as simple and intuitive as possible.
The work ranges from conducting usability tests with live users to mocking up page designs to improve visitor flow. Some of the work is tedious, such as troubleshooting and bug testing, and usability testing itself can get old quickly, so patience is a virtue in this career.
Like so much else in digital marketing, UX marries the technical with design and marketing to maximize conversions and sales. It's another viable career path for anyone interested in e-commerce, software as a service (SaaS), and online marketing in general.
Average Salary: $92,179
How to Get Started: As with other digital marketing specialties, start your career with an entry-level position with a digital marketing agency. You can also look into specialty agencies that focus on conversion rate optimization.
---
17. Data Engineer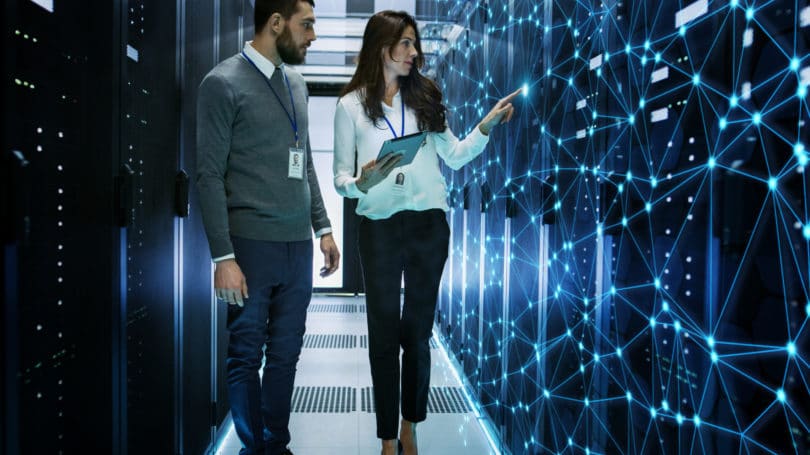 Data engineers identify trends in data sets, maintain databases, and write or translate complex algorithms for managing data.
It's highly technical work; beyond working with large data sets, data engineers must know one or more programming languages, particularly those most relevant to data, such as Python, Java, and Kafka. For their specialized knowledge and skill set, data engineers tend to be well-paid.
---
18. DevOps Manager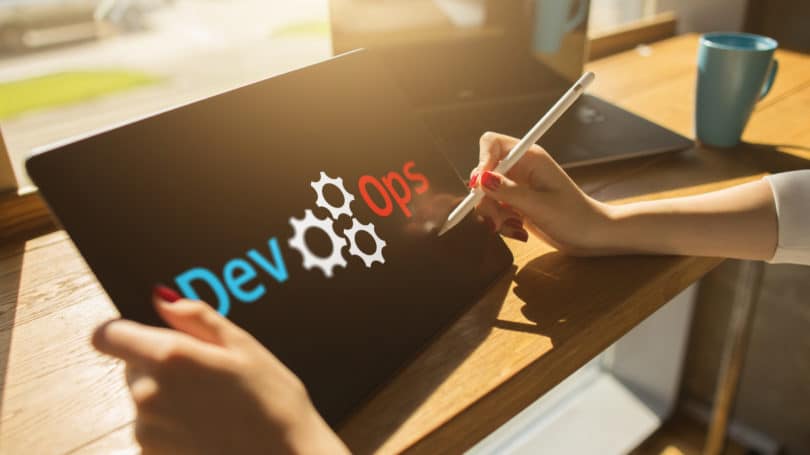 Development operations (DevOps) managers oversee a company's technical processes and workflows. An understanding of IT requirements and systems is a must. DevOps managers must understand the technical needs of multiple departments and coordinate them in the most seamless way possible.
Beyond the technical, DevOps managers must also work with various department heads, tech workers, and executives, which requires interpersonal skills beyond those of the average tech savant.
As you can imagine, this is not an entry-level position, and it takes years of working with technical systems to qualify.
Average Salary: $116,146
How to Get Started: Most DevOps engineers and managers have a software development and coding background. Knowledge of Linux, Python, and AWS are a good start, but this field evolves quickly, so immerse yourself in the online community for up-to-the-minute information about needed skills.
---
19. Teleradiologist
Not many doctors can do their jobs remotely, but radiologists increasingly can. Like their scrubbed-up counterparts, teleradiologists review X-rays, MRIs, and other scans to diagnose medical problems. These medical images can be viewed digitally from anywhere.
That said, these remote positions have not caught on with many health care providers to date, and open positions remain rare. As a radiologist, you can find remote positions, but expect to have to hunt for them.
Average Salary: $307,784 (general radiologist)
How to Get Started: A medical degree, internship, residency, and all the other requirements to become a radiologist apply. Becoming a radiologist is a lifelong career, with the high barriers to entry and high salaries you would expect.
---
Final Word
Whether your dream is to work from home or a hut on a tropical beach, these jobs and hundreds of others are available remotely. Beyond the traditional job boards like Indeed, Monster, and Glassdoor, try specialty remote job boards like FlexJobs, Jobspresso, RemoteOK, PowerToFly, Remotive, and SkipTheDrive.
So ditch the commute. Spend more time with your family and less time tying full Windsors or applying mascara. Perhaps best of all, live where you want to live, rather than where you have to live for your job.
As a parting thought, some of these jobs can start as a side business while you work a traditional job and then evolve into your own full-time business. No one says you have to work for someone else in order to work remotely.
Published at Thu, 10 Dec 2020 16:00:41 +0000