Meat and alcohol on radar of food crime unit | Food Safety News
Premises operating as illegal cutting plants, counterfeit alcohol, allegations of extending use-by dates, and relabeling overseas products were among cases dealt with this year by a food crime unit.
The National Food Crime Unit (NFCU) annual update was presented Tuesday at the Food Standard Agency's virtual Business Committee meeting. The NFCU is currently heading up four investigations and is involved in 33 others by leading, supporting or coordinating the disruption of food crime.
Colin Sullivan, FSA chief operating officer, told the meeting attendees that NFCU colleagues contributed to the COVID-19 response and have been preparing for the end of the transition period when the UK leaves the European Union.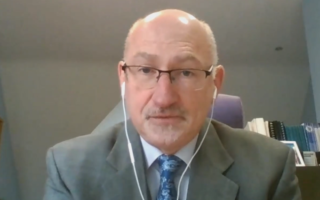 "That has included increasing our understanding of any change in the threat or risk landscape to food crime as the UK develops new trading relationships outside the EU," he said.
Highlighted investigations
One area of NFCU involvement is the illegal sale of 2,4 dinitrophenol (DNP). Two deaths linked to DNP toxicity were noted between January and September 2020 after four fatalities in 2019. NFCU efforts have led to removal or suspension of at least 95 websites and 350 marketplace listings.
Operation Orchid is looking at a business which operated from several sites in the UK, supplying meat products to national retailers. It is alleged the firm extended use-by dates and relabeled overseas produce as UK origin, achieving a higher price and deceiving people on authenticity and safety. It is estimated to be a multi-million pound fraud. Thirteen suspects have been interviewed under caution and 160,000 emails and 60,000 documents have been reviewed.
Operation Birch investigated counterfeit alcohol put on the market across multiple areas of the UK. The NFCU identified two consignments of 32,000 glass bottles that offenders ordered from a legitimate manufacturer. Counterfeit product samples confirmed it is unfit for consumption.
In Operation Atlas, the NFCU gave intelligence to a multi-agency investigation which helped the West Midlands Regional Organized Crime Unit, UK Border Force and the U.S. Food and Drug Administration establish the identity of a person selling DNP on the dark web.
Operation Bantam uncovered a site suspected as being an illicit cutting plant. This resulted in the seizure of 5 tons of animal by-product which was being illegally processed and presented for sale as fit for human consumption.
The NFCU coordinated action to a commercial non-food premises believed to be operating as an illegal meat cutting and distribution plant. Enforcement by a local authority led to 2.7 tons of beef and lamb carcasses being seized and a notice prohibiting use of the site for meat cutting and distribution.
Findings of internal review and securing powers
An internal review made nine recommendations but found the unit's understanding of food crime is developing well.
The need for NFCU to access powers in the Police and Criminal Evidence Act 1984 (PACE) was apparent and this is adversely affecting staff morale and retention with one experienced investigator due to leave the agency mentioning it as a severe constraint to job satisfaction.
During the review, case studies showed police officers had been unable, unavailable or reluctant to apply for warrants on behalf of the unit. There have also been delays when NFCU had to wait for officers to become available or when the police withdrew support because of other priorities.
Heather Hancock, FSA chair, said there is still frustration in the NFCU not having PACE powers.
"(We need these) for the unit to be able to operate properly, independently and not to be dependent on the kindness of other forces to lend their powers and work with us in important cases. It is really frustrating we have not yet been able to secure government agreement to giving us those powers," she said.
"It is hard to know why not since the Treasury and government backed the expansion of the NFCU as a critical part of our Brexit readiness planning and also recognizing the need to continue to follow through on the lessons learned from the horse meat saga."
Original assumptions were that 10 full scale investigations could be managed by the NFCU in a year. Data from the first quarter of 2020 shows more than 30 operations being opened, in addition to 40 pre-existing ones.
Joint enforcement action with local authorities has included seizing shellfish gathered by allegedly trafficked workers on the Essex coast; recovery of two tons of untraceable meat in Wiltshire; and interception of decaying chicken carcasses in South London. The NFCU will be subject to an external review by April 2022.
(To sign up for a free subscription to Food Safety News, click here.)
Published at Wed, 09 Dec 2020 05:03:54 +0000