Brexit: Tesco stockpiles food in case of 'worst-case scenario' no-deal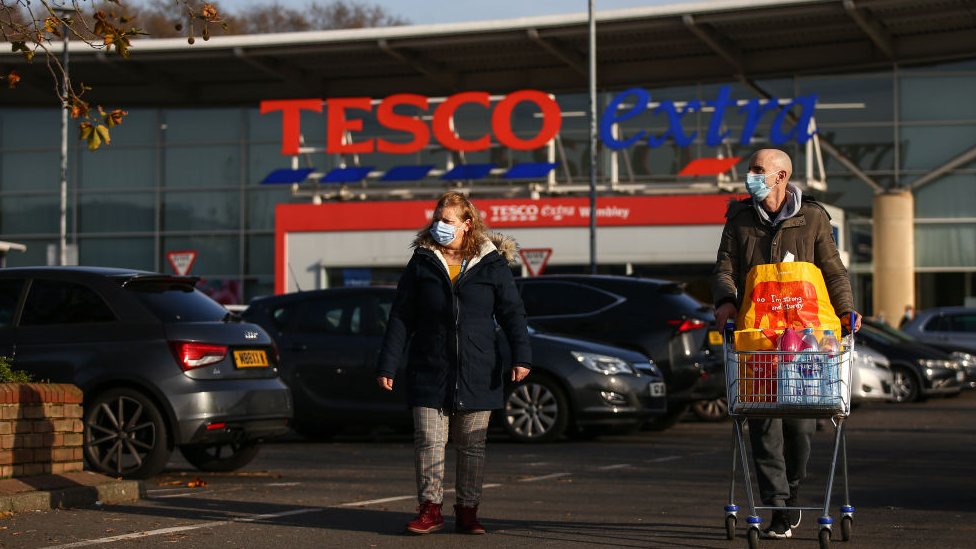 Britain's biggest supermarket Tesco says it is stockpiling food ahead of a potential no-deal Brexit.
Leaving the bloc without an agreement could mean shoppers face shortages and a 3-5% rise in prices in January, chairman John Allan warned.
He told the Bloomberg news agency Tesco was stockpiling non-fresh food as it prepares for "the worst-case scenario".
Time is running out to reach a deal before 31 December, when the UK stops following EU trading rules.
"We are trying to ensure that we have stockpiled as much as we can of non-live product either in our own warehouses or with our suppliers," Mr Allan said.
"If we leave on a no-deal basis there will be tariffs, and those tariffs can be quite substantial on some food items."
'Limited disruption'
He predicted food inflation would climb between 3% and 5% after a no-deal Brexit and said that that the tariffs on French cheeses, for instance, could be as high as 40%.
He also warned there could be shortages of fresh food, "particularly short-life fresh foods".
But he added: "I think that'll only be for a limited period, perhaps a month or two, before we get back to normal."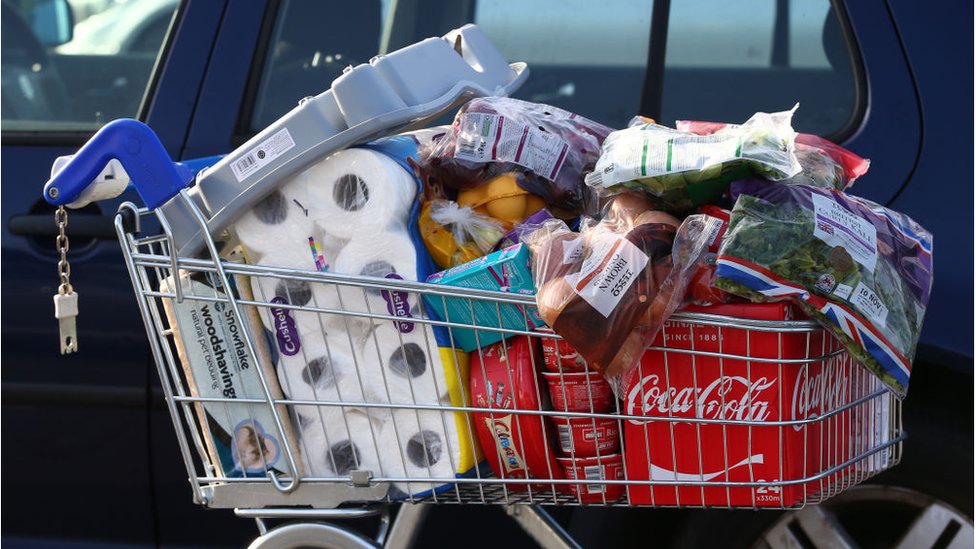 Tesco has also been diverting shipments to ports other than Dover "to minimise food being caught in what's going to be the most difficult place," he said.
It comes as ports such as Felixstowe and Southampton face severe delays caused by a surge in imports, leading some to warn that soaring freight costs could be passed on to UK consumers.
On Wednesday, trade group Logistics UK blamed the disruption on concerns about a no-deal Brexit, as well as Covid and the Christmas rush.
Like other supermarkets, Tesco has seen its profits surge in the pandemic as people spend more time at home and splash out on food.
Last week, the retailer said it would repay £585m in business rates relief after it was criticised for paying dividends to shareholders.
Other retailers followed suit, including Asda, Morrisons and Sainsbury's.
Published at Wed, 09 Dec 2020 12:15:30 +0000