Community comes together to repair veteran's home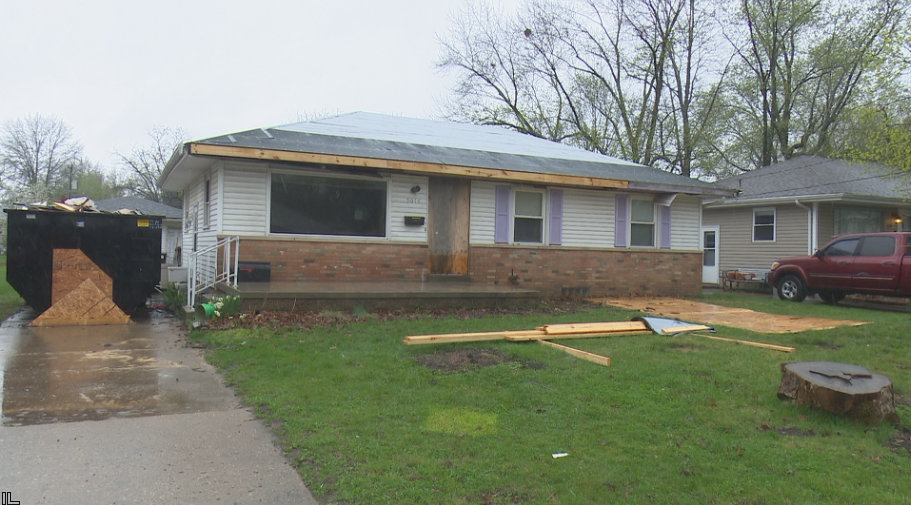 PEORIA (WEEK) – A local veteran's damaged home is one step closer to a full repair, all thanks to the efforts of his community.
This time last year, Jeffery Hughes was left homeless after he hired a tree service to work on his front yard.
The crew ran into some problems and the tree ended up falling on his house, leaving a load of damage. Hughes said the workers left and never returned.
The Southside Community Center heard of the situation and lent out a helping hand.
This past year they raised money and partnered up with other organizations to repair Hughes' home.
"For him to be able to see the community come together and help him reclaim his home is huge," Southside Community Center Assistant Director Austin Smith said. "It's just incredible to see him have hope back."
One construction company has donated their time to make the repairs, and they are currently working to replace the roof and porch.
Their goal is to have the house "buttoned up" by next week, so Hughes can start working on the interior.
They hope to have the house fully finished by the end of summer.
Published at Sat, 10 Apr 2021 22:58:01 +0000