Woodland Park Realtor introduces Knock Home Swap program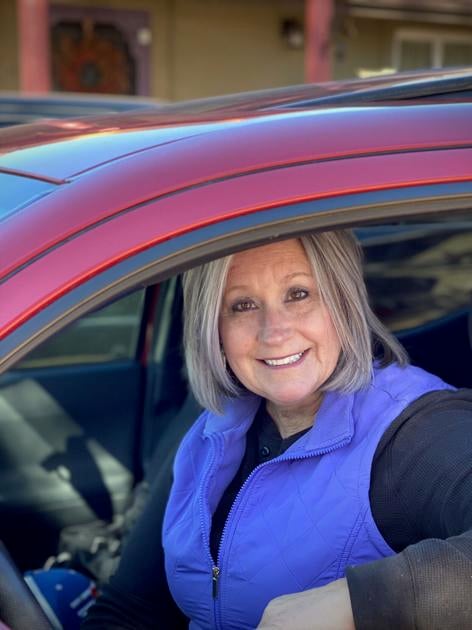 WOODLAND PARK • As the real estate market evolves to meet the needs of the 21st century, the Knock Home Swap lending program offers a kind of instant gratification on the front end of a transaction.
"The company helps clients get out of the old house with the freedom to get into the new house," said Suzanne Morrison, who has introduced the program to Teller County residents as a broker/associate with LoKation Real Estate.
Per its website, knock.com, "Knock is a technology company creating innovative home loan products, like the Knock Home Swap, to enable people to easily buy their new home before selling their existing one on the open market with their preferred real estate agent."
In essence, the new type of marketing removes the desperation of people who have to move, for one reason or another, and may be forced to accept a low bid on the home.
With Knock Home Swap, the client can buy a house right away and have six months to sell their old house, receiving up to $25,000 for repairs.
"What's great about it is that they don't have to live through the home repairs," said Morrison, a Woodland Park resident. "By fixing up the old house, of course, they're going to get full market value."
The swap is designed to help clients compete in the bidding to buy a new house. "And the seller doesn't need to consider an offer with a contingency," she said. "So the buyer can go in with a non-contingent offer which makes it extremely competitive."
Along with that initial funding for repairs, the swap program includes money for the down payment and funds for the mortgage payments on the old house. "We don't want our clients paying two mortgages," she said. "When everything gets closed on the old house that's when Knock gets reimbursed."
If the "old" house doesn't sell within that six months, Knock will have issued a backup offer so the homeowner is covered either way. "And it's interest-free," Morrison said. "Knock wants to be the lender."
To take advantage of the swap, the client must have at least 30% equity in the home and be pre-approved for the loan.
To enhance the appeal of the homes she lists, Morrison takes photos with her personal drone.
Along with selling homes, Morrison founded the nonprofit organization, Cover Teller County.
"I am more excited about this project than anything else I'm working on," she said. "We will be collecting blankets and outerwear and delivering the items to area charitable organizations that can then distribute them"
For information about either project, email Morrison at Suzanne.homes4sale@gmail.com or call 719-687-2077 or 719-247-0782.
Published at Tue, 23 Feb 2021 07:00:00 +0000