Habitat busy in the pandemic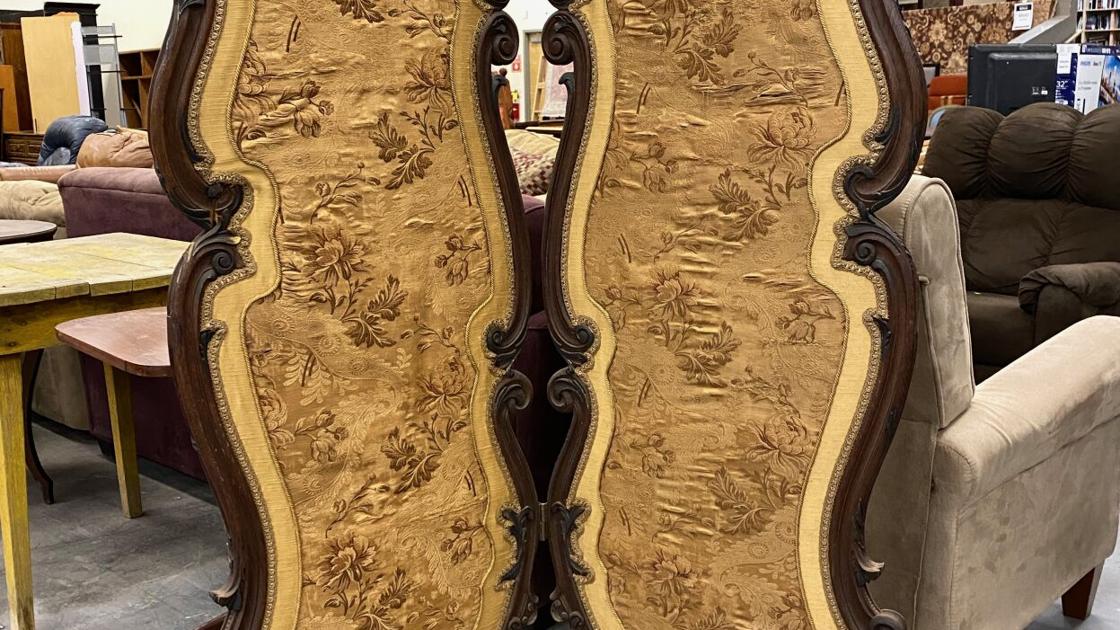 The Santa Fe office of Habitat for Humanity just finished its 125th house built since its founding in 1987, and two more are under construction — with significant help from the future homeowners. If you qualify for a low-cost, efficient Habitat dwelling, a good amount of "sweat equity" is part of the deal. You will work 350 hours (for a single-parent household) or 500 hours (for a two-parent household) on the new home.
"Even with COVID we require our homeowners to contribute sweat equity," said executive director Kurt Krahn. "That is part of the Habitat mission, the Habitat for Humanity way."
The organization builds houses for, and with, people whose incomes fall between 30 and 80 pecent of the area median income.
These homeowners have some of the lowest utility bills in Santa Fe, for one thing because Habitat is including rooftop photovoltaic panels on every new home. Santa Fe Habitat recently received two awards, a Piñon Visionary Award, awarded by the Santa Fe Community Foundation; and a $25,000 prize in the national Habitat House Design Contest for environmentally sustainable, affordable design.
Funding for the homebuilding program comes from mortgage payments from existing Habitat homes; fundraising from individuals, corporations and foundations; and revenues from the organization's ReStore. Some mortgages provide collateral to borrow funds, and Habitat owners get downpayment assistance from Santa Fe County, the City of Santa Fe, and the New Mexico Mortgage Finance Authority (MFA).
Construction has continued even in the pandemic. "We're managing well," Krahn said. "The governor deemed construction an essential service so we're able to build, but we're not using volunteers. That is a challenge, because we're a volunteer-based organization, but we've done our best to work with the tools and requirements handed to us.
"Not all Habitat affiliates have been able to build in the pandemic, but we have found a way to try to keep people safe. The last thing we want is to try to support families and have anyone put in jeopardy."
Recent home-construction projects are in Oshara Village and in Las Soleras. Krahn hopes to be part of the Dos Acequias subdivision next to the Mandela International Magnet School on Agua Fria Street in the future.
"We are always looking for buildable lots," Krahn said. "We'd love to hear from any developers who want to talk about tax credits that are available for affordable land donations through the MFA."
In late January, he said the Habitat crew just unloaded a project-built house involving the University of New Mexico School of Architecture and Planning. "It was built in a warehouse in Albuquerque and it was trucked here and is under construction. It still had to meet the design standards of Oshara, but it has some unique design elements."
Anybody in the market for some unique home goods should check out the ReStore, located next to the Santa Fe Habitat for Humanity office on Camino Entrada.
The ReStore supports the organization by selling new and used building materials, gently used furniture, appliances, home goods, and more at below-market prices. All proceeds support the construction of new Habitat homes.
"Half of our warehouse is dedicated to furniture and the rest is hardware, plumbing, and appliances," said Heidi Hoffman, ReStore manager. "We also have a yard in the back with lumber and HVAC equipment. "We're pretty low on lumber right now, because prices for market lumber has tripled. But the ReStore is a great resource for the community in a recession because it's kind of like a discount Home Depot. Our motto is 'Home improvement, half the price.'
"Because Santa Fe has such a unique thrift store market, we get artist donors and fine furniture and antiques. We get some really generous donors. The quality is really amazing."
Hoffman has been at her job just since November. She came from Habitat Denver. "It's one of the top five ReStores in the country, very high-volume. Almost half of our income came from purchase for resale. We had to buy stuff at a discounted price and then resell it. But Santa Fe has a unique clientele; people are very generous.
"Many people donate goods when they're getting organized after New Year's and it continues through the summer when people are involved with projects," she said. "With COVID a lot more people are doing DIY."
The ReStore acquires goods from people pulling up to the store during open hours, from 10 a.m. to 4 p.m. Monday through Saturday, and staff also does pickups from people's homes.
Habitat has three more programs:
The Home Repair Program provides assistance to qualified low-income homeowners, senior citizens, and disabled individuals who are living on fixed incomes, and who lack the resources to make necessary repairs to their homes, according to program materials.
Qualified households are approved to receive assistance in the form of a grant. The funds do not have to be repaid. Completion of a simple application, verification of income, proof of ownership, and proof of insurance are required.
The Tool Lending Library. For a $20 annual membership fee, Habitat lends tools for seven days for building, renovation, and gardening projects. Habitat's list is pretty complete; among the available items are hand and power saws, levels, chisels, clamps, extension cords, staple guns, ladders, compressors, routers, power planers and joiners, and gardening tools.
Book Lending Library has titles covering a variety of construction and remodeling projects.
Published at Sun, 07 Feb 2021 07:00:00 +0000