Covid: 'No evidence' virus levels decreasing in England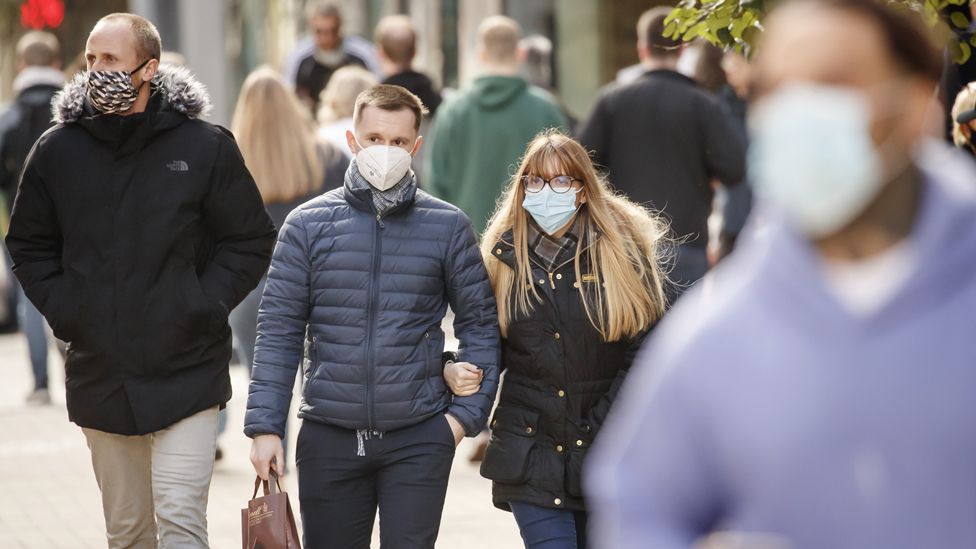 Levels of coronavirus in the community may have risen over the first 10 days of the third lockdown, a representative sample of people in England suggests.
Swab tests indicate 1.58% had the virus during the period 6-15 January, with the highest level, 2.8%, in London.
The Imperial College London researchers say there "was no strong evidence" of these high infection levels decreasing.
The past few days have seen
a clear slowdown in the number of lab-confirmed cases reported daily by the government.
But the Imperial College London researchers say their data is more up to date because it does not rely on those being tested developing symptoms and then waiting to have their infections confirmed by a laboratory.
They admit there is some uncertainty in their data amid a "fast-changing situation" but conclude health services will remain under extreme pressure.
Ministers say the Imperial College London report does not yet reflect the impact of the national lockdown in England.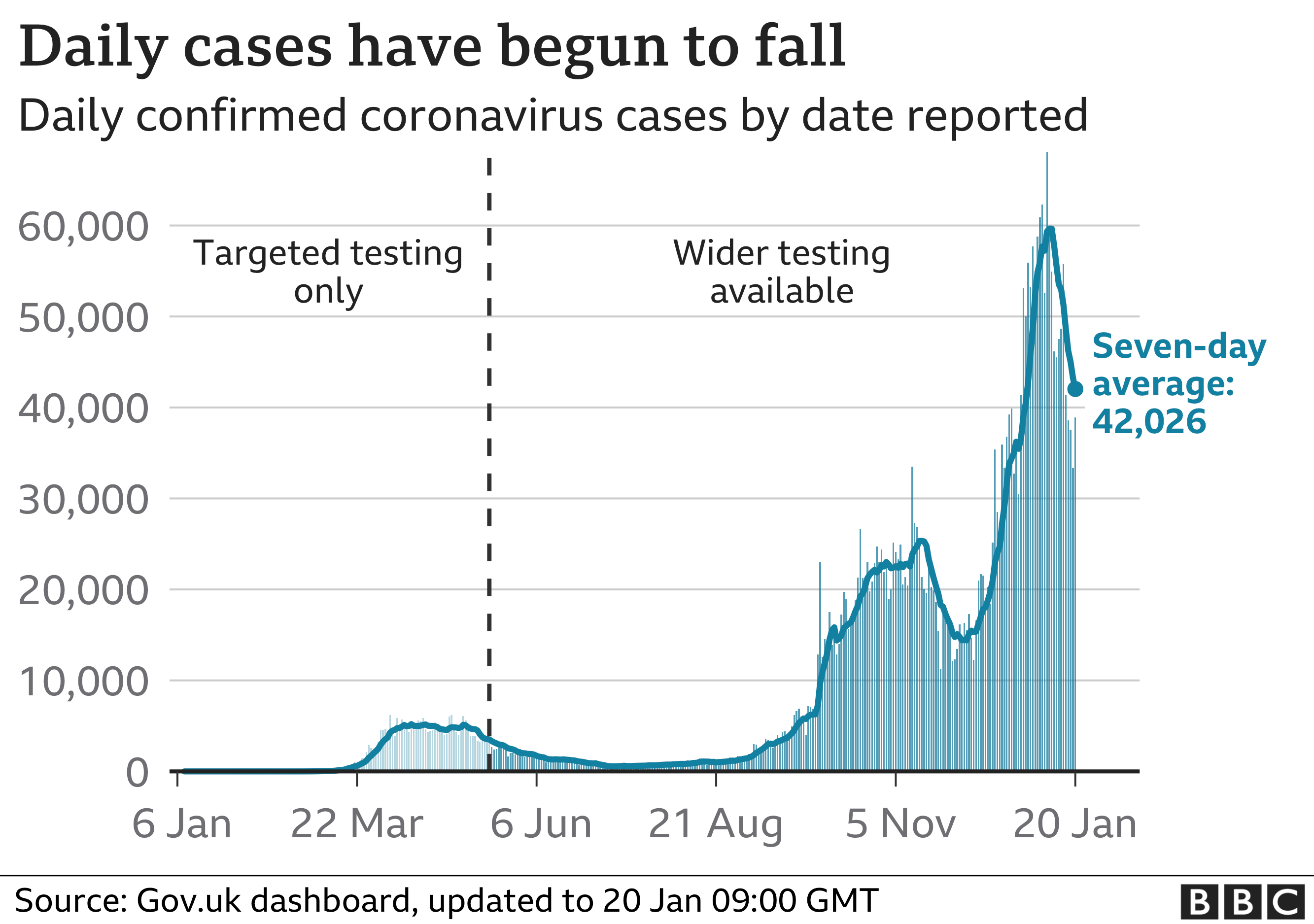 But director of the Imperial College London programme Prof Paul Elliott said the third lockdown was not having the same impact as the first, in April.
Facebook mobility data, which tracks people's movements, suggested a fall in activity at the end of December but a rise at the start of the new year.
And Prof Elliott said everyone should "reduce their mobility as much as we can".
A new, more transmissible variant and the fact larger households and deprived communities were more likely to be affected, may also be factors.
'Immense pressure'
The latest round of results from the React-1 infection survey, which are interim and have not yet been published, are based on swab tests from 143,000 people across England, of which nearly 2,000 were positive for the virus.
It is one source of data used to estimate the UK's reproduction (R) number, along with other surveys, from the Office for National Statistics (ONS) for example, and figures on confirmed cases and hospital admissions.
The researchers hope to recruit people who have been vaccinated to future surveys but added it would be "a large number of weeks or months" before that was possible.


TESTING: How do I get a virus test?
LOOK-UP TOOL: How many cases in your area?
YOUR QUESTIONS: We answer your queries
THE R NUMBER: What it means and why it matters
TEST AND TRACE: How does it work?


Prof Elliott said the data would be monitored closely.
"To prevent our already stretched health system from becoming overwhelmed, infections must be brought down," he said.
"If prevalence continues at the high rate we are seeing, then hospitals will continue to be put under immense pressure and more and more lives will be lost."
Health and Social Care Secretary Matt Hancock said the React findings showed "we must not let down our guard over the weeks to come".
"It is absolutely paramount that everyone plays their part to bring down infections," he said.
"This means staying at home and only going out where absolutely necessary, reducing contact with others and maintaining social distancing."
Published at Thu, 21 Jan 2021 00:55:18 +0000