Kind-hearted plumber offers free home repairs to UK's needy, elderly – The St Kitts Nevis Observer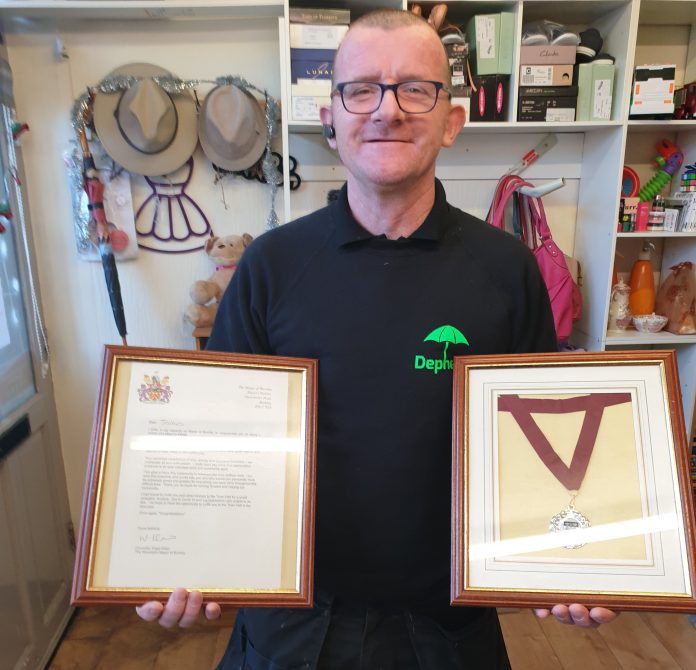 BURNLEY, England – The COVID-19 pandemic and extremely cold weather in the United Kingdom have motivated James Anderson, a kind-hearted plumber, to provide thousands of elderly, disabled and vulnerable individuals and families with essential plumbing and heating repairs at no cost.
Anderson told The Observer that after the pandemic began crews at his plumbing company have worked non-stop, seven-days-a-week, to provide no-cost emergency plumbing service to more than 2,000 needy UK families.
Many elderly and disabled callers were turned down after contacting dozens of plumbing companies that refused to help them because they were unable to pay for boiler and pipework.
Anderson explained that the callers had emergency situations; many had little or no heat; while others were without water due to faulty pipes.
When he received this type of call for help, he would dispatch one of his experts even though the person had no money to pay for their services.
On his Facebook page, Anderson said, "We have faced the fight with you and will continue to do so until the end, we will never abandon you."
And he has. On his social media pages, Anderson describes how he helped disabled and needy people.
He said an engineer was sent to repair a leaking toilet for a "93-year-old young lady."
"Water was leaking from her toilet, so it was an emergency," explained Anderson. "The engineer repaired the leak and has ordered parts. He will return to complete permanent repairs on the toilet as soon as the parts come in.
"We are looking at expanding this with public awareness and making it available in as many cities as possible and as many communities," said Anderson.
Fifty-four old John was referred to Anderson by his niece. He had found collapsed in his home and taken to hospital with pneumonia. He is now back at home where he lives in his living room chair. He is an unemployed music teacher on disability. The last time his family spoke to him he was in a coat and a sleeping bag trying to stay warm with an electric heater.
"He has kept his problems from his family because he did not want to be a burden," said Anderson. "When paramedics came to his home they begged him to cooperate. Gladly he did, as I think it may have saved his life."
Anderson began offering free services at the beginning of 2020. He said if he gets more public support, he will provide his services every year from December through March 1.
"We hope to be able to expand this and make it available in as many cities and communities as possible," said Anderson.
More details about Anderson's efforts can be found on his website at http://www.depher.co.uk.
Published at Sun, 17 Jan 2021 21:19:43 +0000