Daily COVID-19 vaccinations jump as more doses arrive in B.C. – North Shore News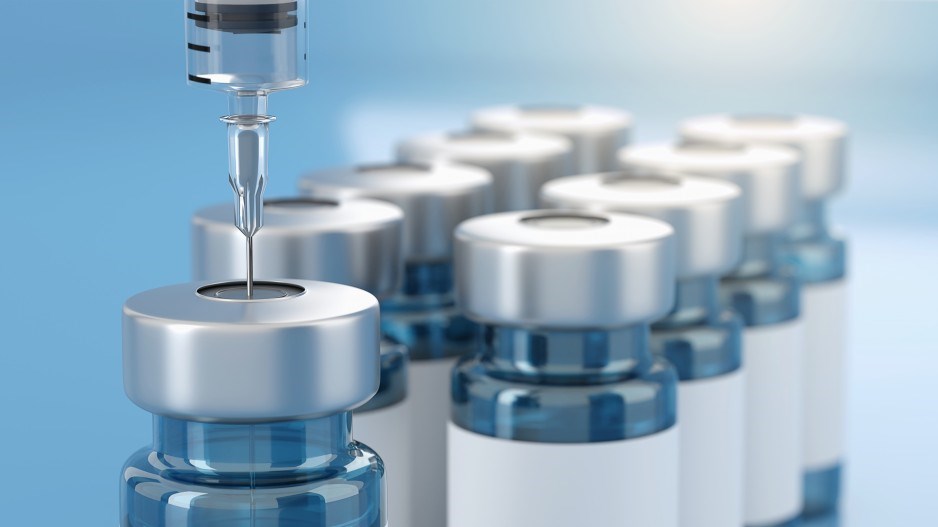 COVID-19 vaccinations are on an upward trend once again following the arrival of more doses in B.C.
The province's entire supply of the Pfizer Inc. and BioNTech SE vaccine was used up early in the week, leading to dips in the number of people being vaccinated on a daily basis.
There have been 69,746 vaccinations as of Thursday (January 14), up from the 63,430 reported a day earlier.
Just over 1,100 vaccinations were administered during the province's previous 24-hour reporting period — much lower than the 6,315 vaccinations reported Thursday.
B.C. Health Minister Adrian Dix said about 25,000 additional doses of the Pfizer-BioNTech vaccine have arrived since he last briefed media Wednesday.
"We're expecting more Moderna vaccine before the end of the week and that allows us to continue across health authorities," he said, adding workers and residents at long-term care homes remain the top priority.
The Moderna Inc. vaccine is easier to transport than the competing Pfizer-BioNTech vaccine, the latter of which must be maintained at temperatures as low as -80C before being thawed.
Once thawed, it must be administered within about five hours.
Those factors make Moderna more practical to bring to long-term care homes than the Pfizer-BioNTech vaccine, which initially was only administered at the manufacturer's sites of delivery back in December before Pfizer loosened its restrictions.
More than 2.6 million doses of both the Pfizer-BioNTech and the Moderna are expected to arrive in the province between April and June.
That's up from the 792,000 doses due to be delivered between mid-December 2020 and March 2021.
The spring estimates do not include any vaccines that have not yet been approved by Health Canada.
For example, more doses could arrive in B.C. in the spring if regulators were to approve the AstraZeneca plc. vaccine, which was given the green light in the U.K. last month.
Vulnerable populations will be the focus of vaccinations between now and March but provincial health officer Dr. Bonnie Henry said more details will be forthcoming next week about plans to begin administering doses to the broader population.
"We've been thinking about this quite a lot," Henry said.
"We know that we want to provide vaccine to people over the age of 18, who live in the communities, who aren't in long-term care … How do we do that in a way that makes sure that everybody is in contact and knows where to go, doesn't have to stand for hours in the rain as we've seen in some places, other places. So we are working on that. We have some great ideas that are coming together and we'll be providing more data."
torton@biv.com
@reporton
Published at Thu, 14 Jan 2021 23:28:00 +0000