How costs, closure are impacting Habitat for Humanity QC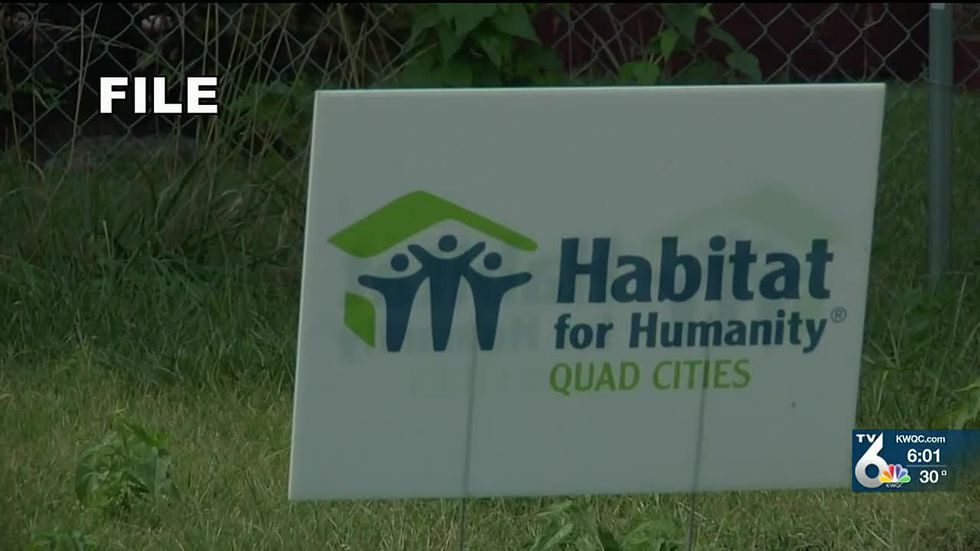 DAVENPORT, Iowa (KWQC) – Habitat for Humanity Quad Cities is a nonprofit housing organization that rehabilitates, builds, and maintains safe affordable housing. The nonprofit temporarily closed its operations last month following an outbreak among staff.
"It was pretty serious and at that point, we didn't have enough staff to operate our ReStore at that point because we have people in quarantine," said Kristi Crafton, the Executive Director of Habitat for Humanity Quad Cities. "We didn't feel like we could utilize volunteers safely like we typically would. So I really felt we had no choice but to close the doors and so we did that on December 4."
The impact the pandemic had in multiple sectors had a rolling impact on virtually all aspects of the nonprofit's operations for various reasons. Crafton said the cost of some of their materials, specifically lumber, has risen three-digit percentages along with the associated costs for framing and building their homes.
"An average to over 100% cost increase for lumber alone and when you think about [it], we're building handicap ramps, we're building homes, we're doing repairs, they all take longer and so we looked at that tremendous impact and oh wow. We have to raise that much more money for every project we do. So again, it was just like, one more hurdle we'll have to jump through as we move forward here."
Many of their partner families who have mortgages with the nonprofit and were impacted by the pandemic were granted forbearances.
"Of all the times [a] home is important, COVID has certainly shown us the importance of having an affordable safe place and so there is no way we were not going to reach out to our families and help them when they were so desperately in need," she said.
They're planning to pick up where they left off with a list of wheelchair ramps and home repairs in addition to looking for ways to offset costs and finding new ways to fundraise.
"We are going to move forward. We are not changing our plans, there are too many people who really rely on us and need our services more than ever."
Crafton said they're planning to restart their home building and repair on January 18th and the Restore on January 21st for shopping and 22nd for donations.
Copyright 2021 KWQC. All rights reserved.
Published at Tue, 05 Jan 2021 01:27:52 +0000